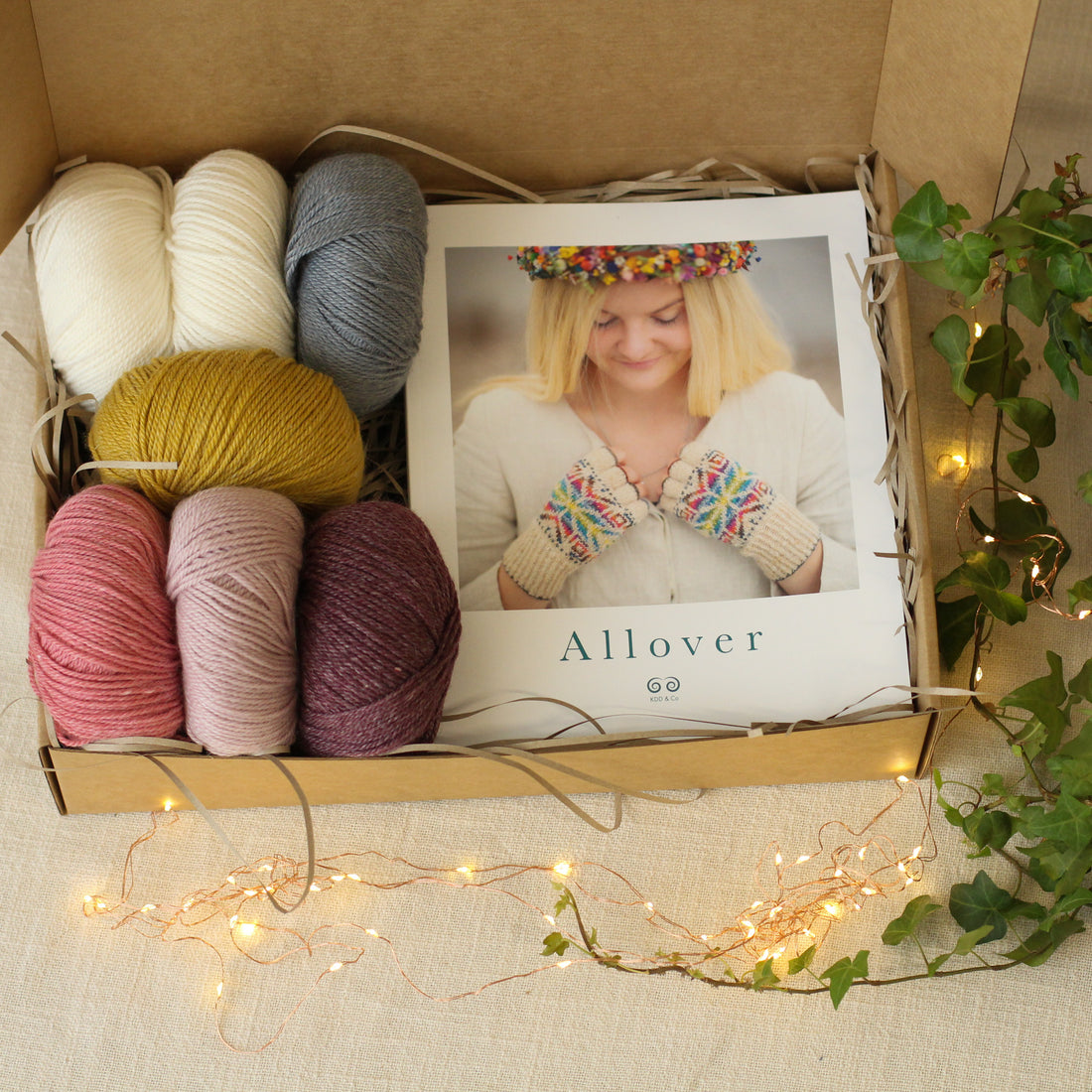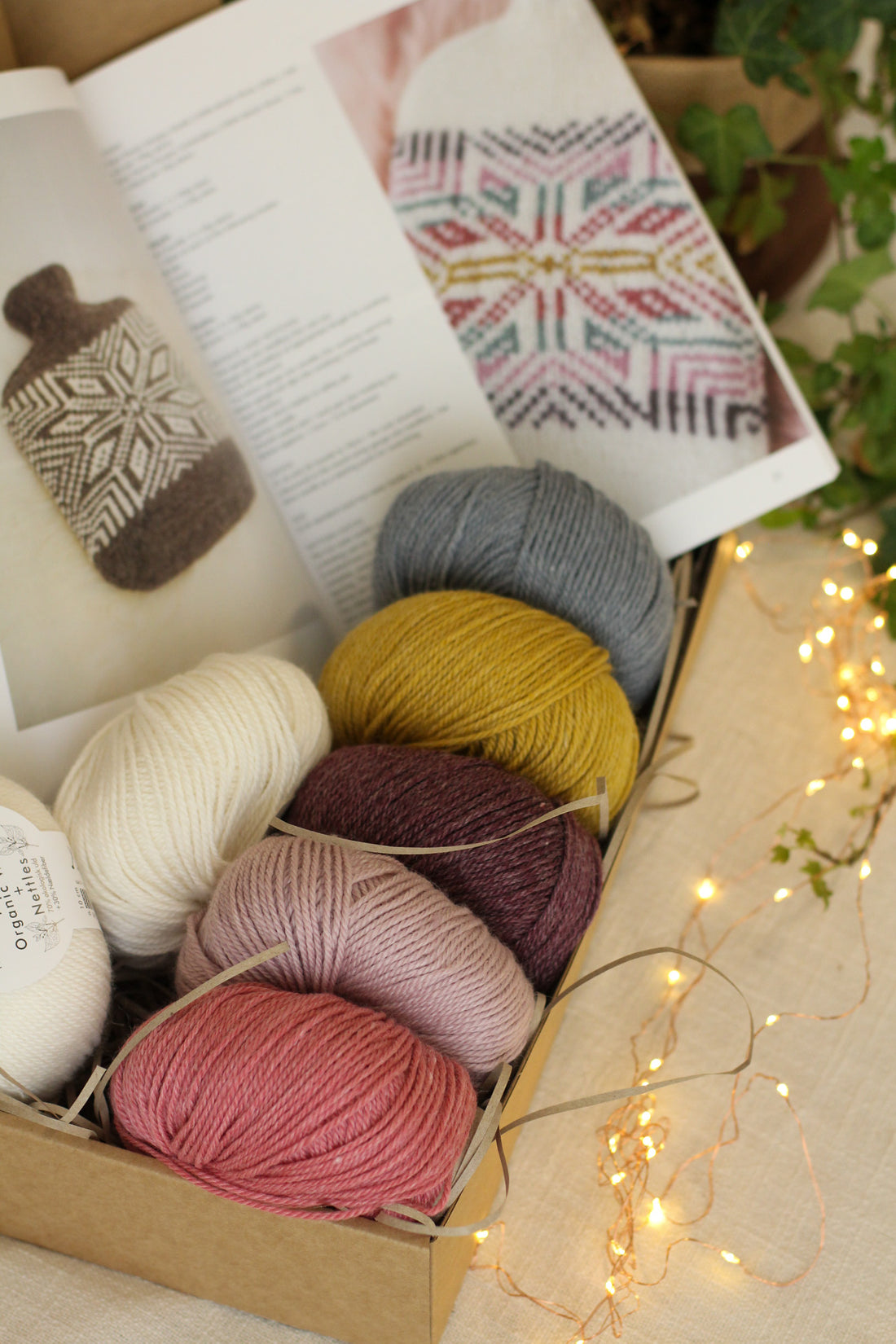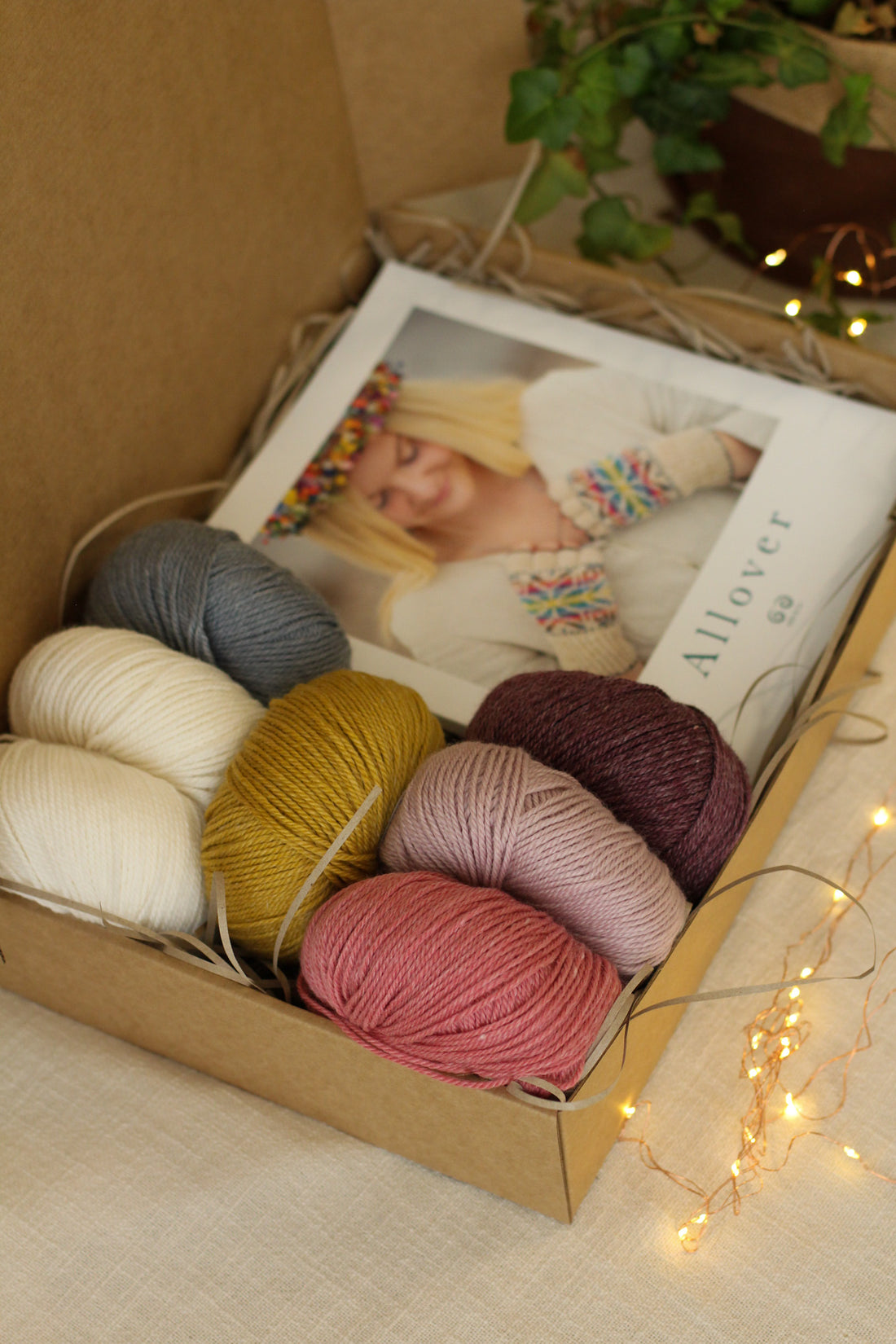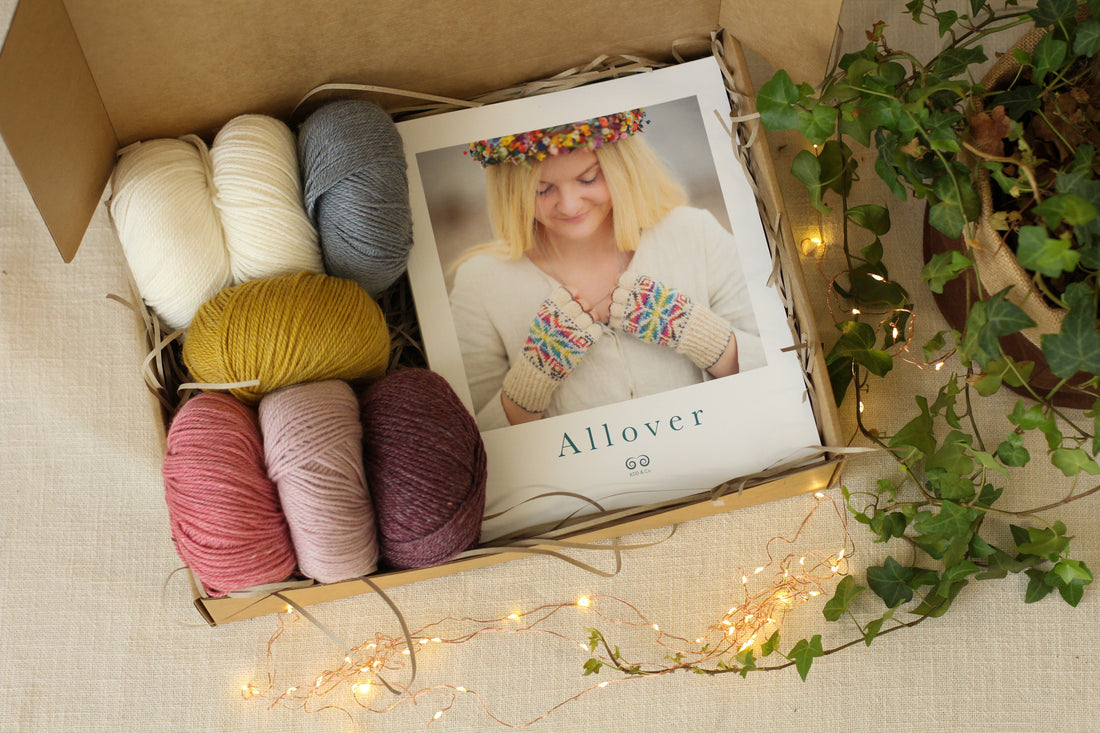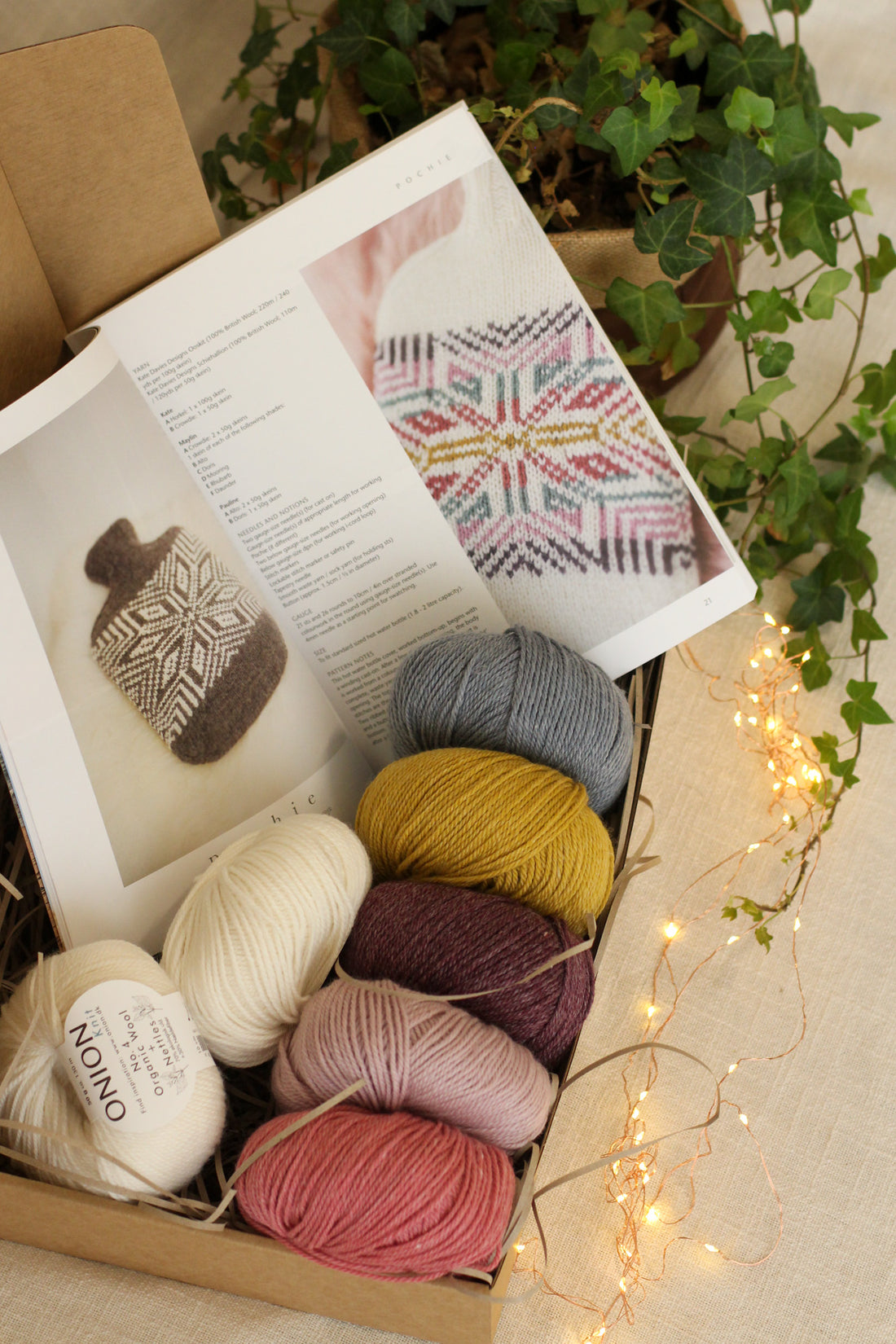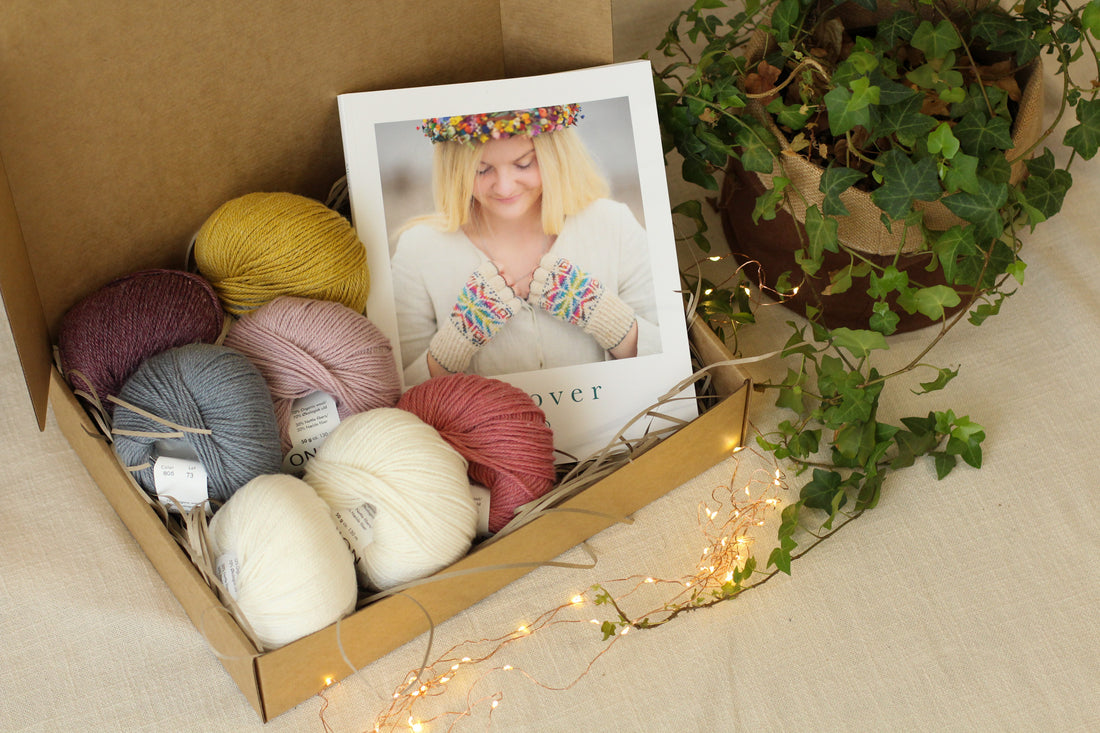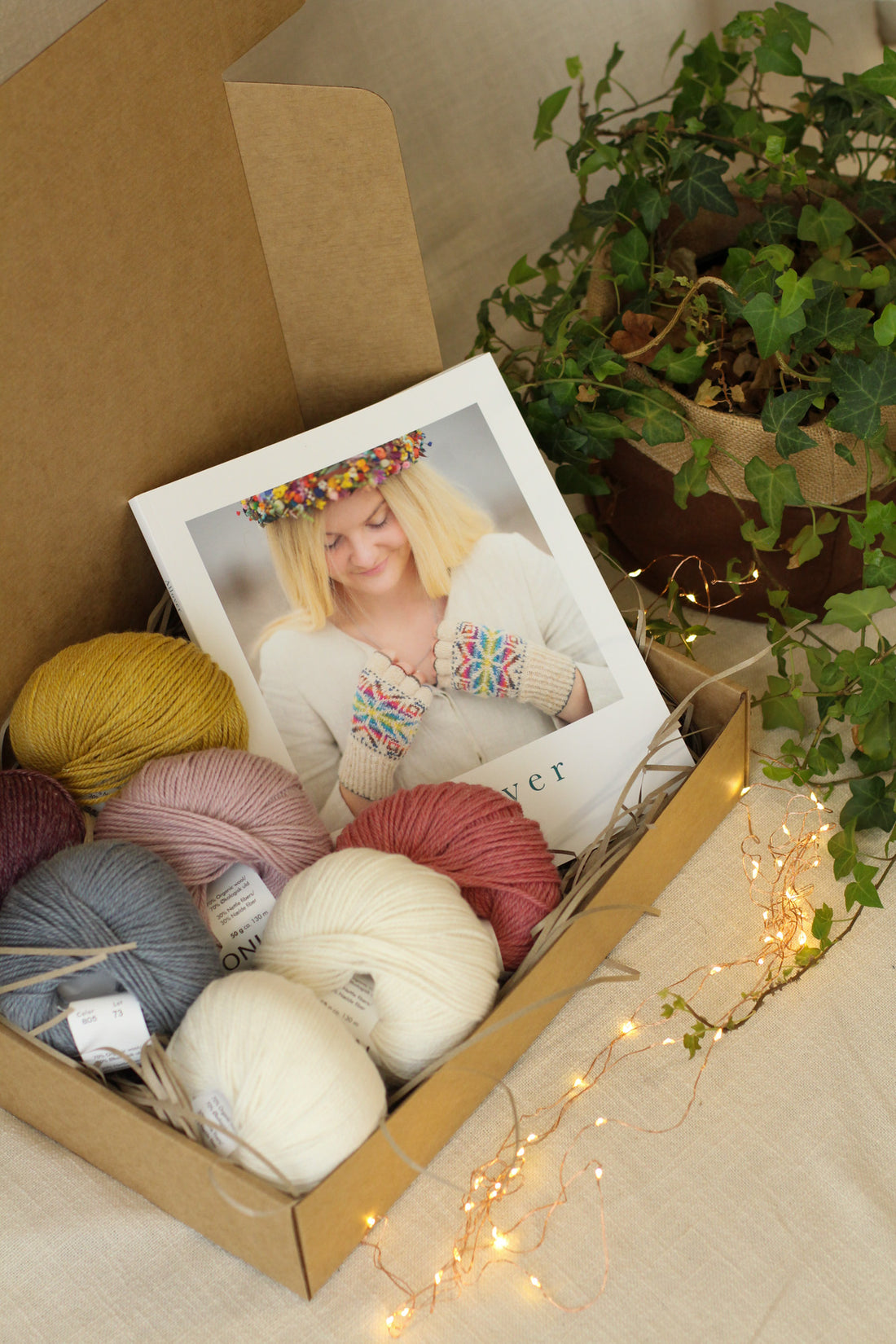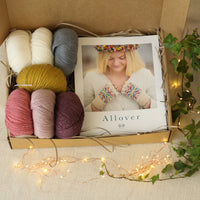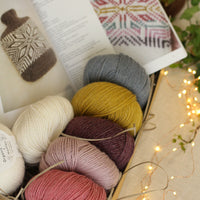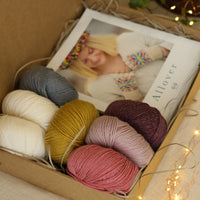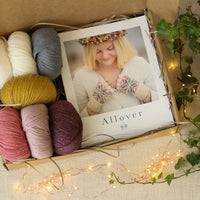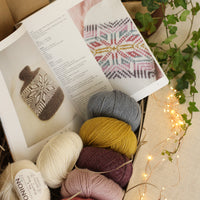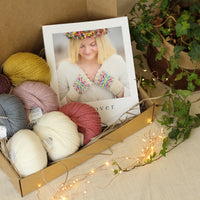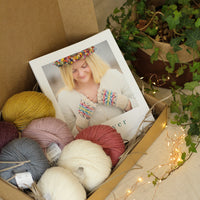 Colourwork Knitter's Gift Set
Our Gift Sets are ready for instant gift-giving. Boxed in a Kraft Gift Box and decorated with festive wrapping. Inside, everything is beautifully presented in a nest of Kraft shredded paper, providing protection in the post and adding to the overall hamper-like feel.
The Colourwork Knitter's Gift Set is ideal for those who love stranded knitting. This set features Allover, a beautiful collection of 14 knitting patterns from Scottish knitwear designer Kate Davies, and a selection of soft organic wool yarns to knit the hot water bottle from the book. 
Want a different colour combo? Don't hesitate to contact us ~ we're happy to assist you in creating the perfect Gift Set.
- Allover by Kate Davies
- 7 x 50g balls No.4 Organic Wool + Nettles in colours perfect for knitting the colourful hot water bottle cover from the book

Beautifully boxed and ready to gift.
Knitters who can confidently knit & purl and are keen to try stranded knitting will love this Gift Set, as will experienced colourwork knitters.
8ply/DK
70% organic wool, 30% nettle fibre

A soft and bouncy yarn!
About Say! Little Hen Yarns
Sustainability & Ethos
With sustainability in mind, all of the cotton yarns in our shop are either certified organic with GOTS or certified with Better Cotton Initiative (BCI), and we also stock locally grown and/or produced wool and alpaca yarns. The softness of yarns is paramount to us, and you'll find each yarn we stock is very soft. 
Find Out More