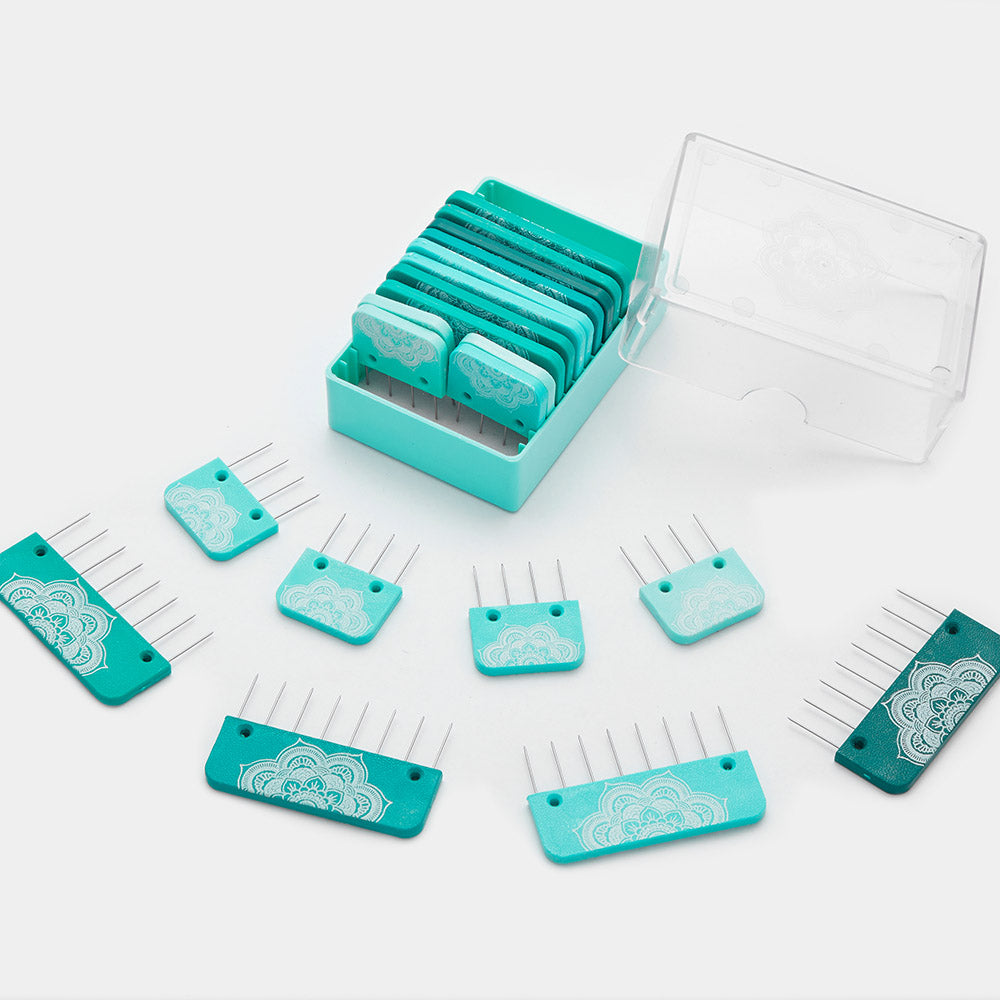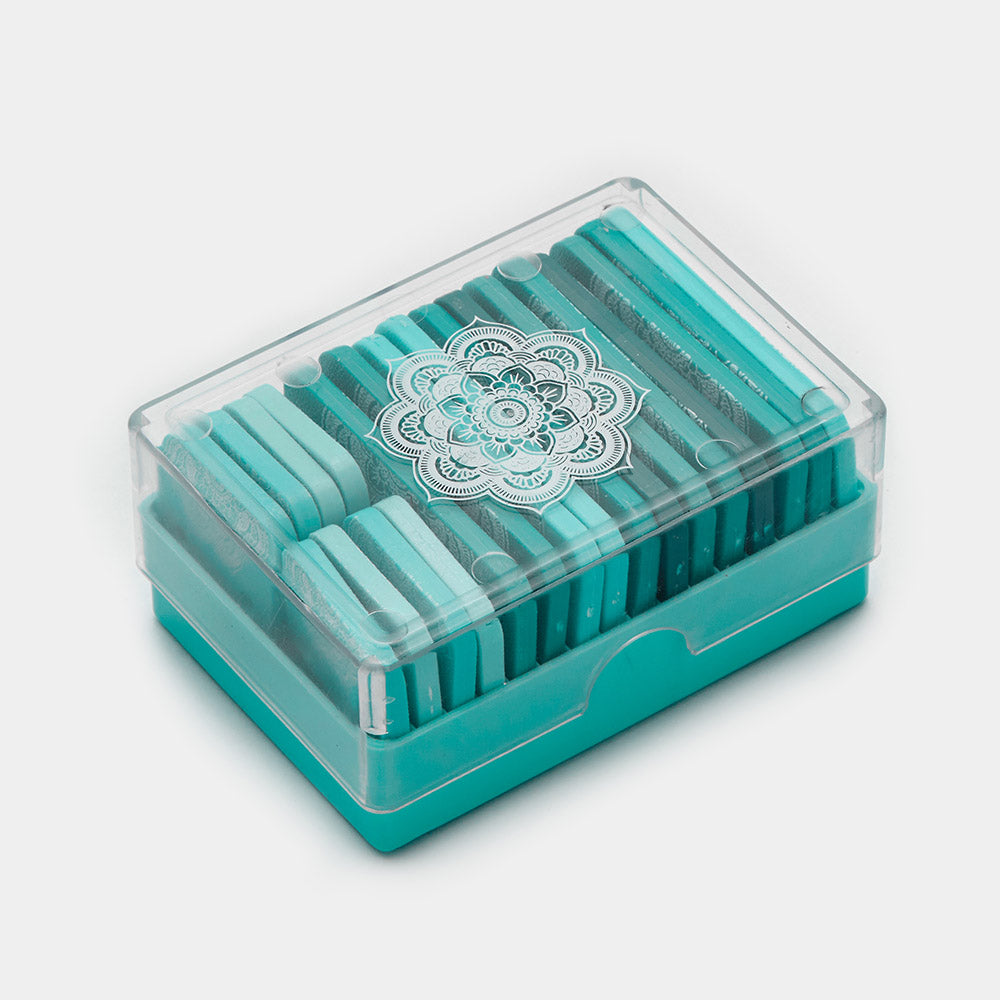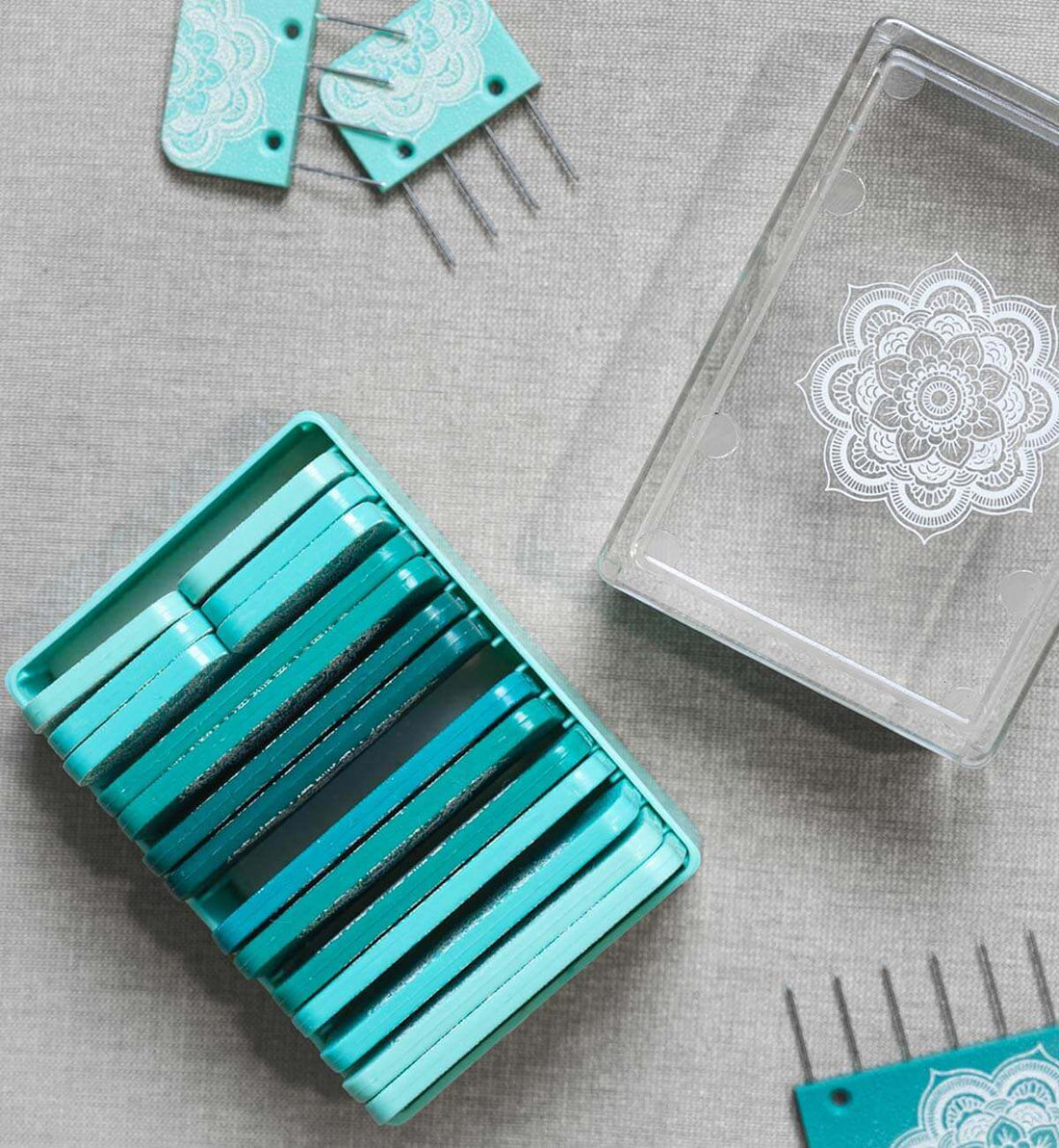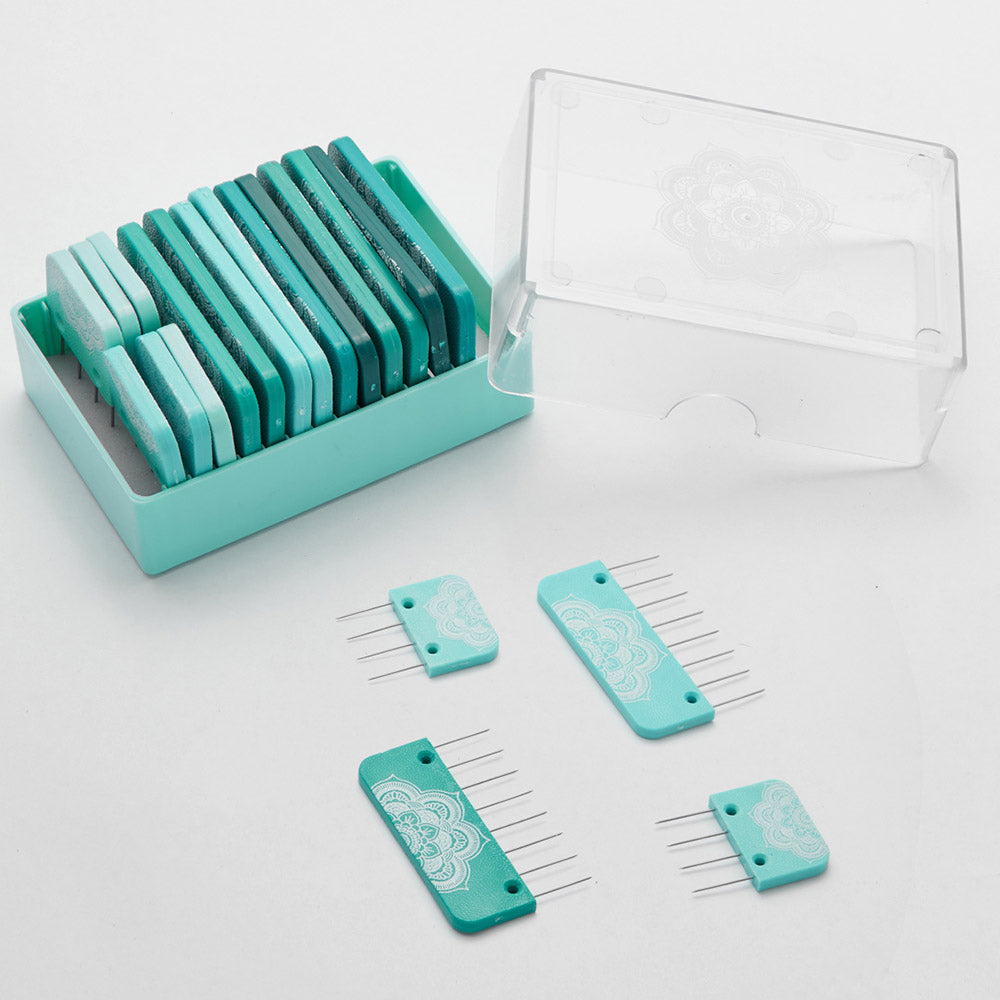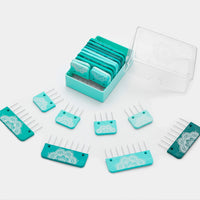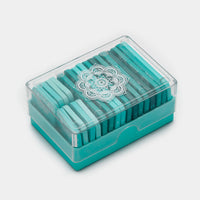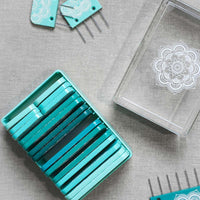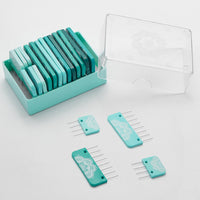 Mindful Collection | Knit Blockers
Easy to use, the Mindful Knit Blockers speed up the blocking process in an ingenious way.
Sturdy and rust-resistant stainless steel pins anchor the knitting for easy blocking.
The pretty floral design on each blocker complements the Mindful Collection.
The charming gradient effect of shades of Teal colour helps in blocking unusual shapes.
Colour coordinated and packaged in their own teal coloured case.
About Say! Little Hen Yarns
Sustainability & Ethos
With sustainability in mind, all of the cotton yarns in our shop are either certified organic with GOTS or certified with Better Cotton Initiative (BCI), and we also stock locally grown and/or produced wool and alpaca yarns. The softness of yarns is paramount to us, and you'll find each yarn we stock is very soft. 
Find Out More