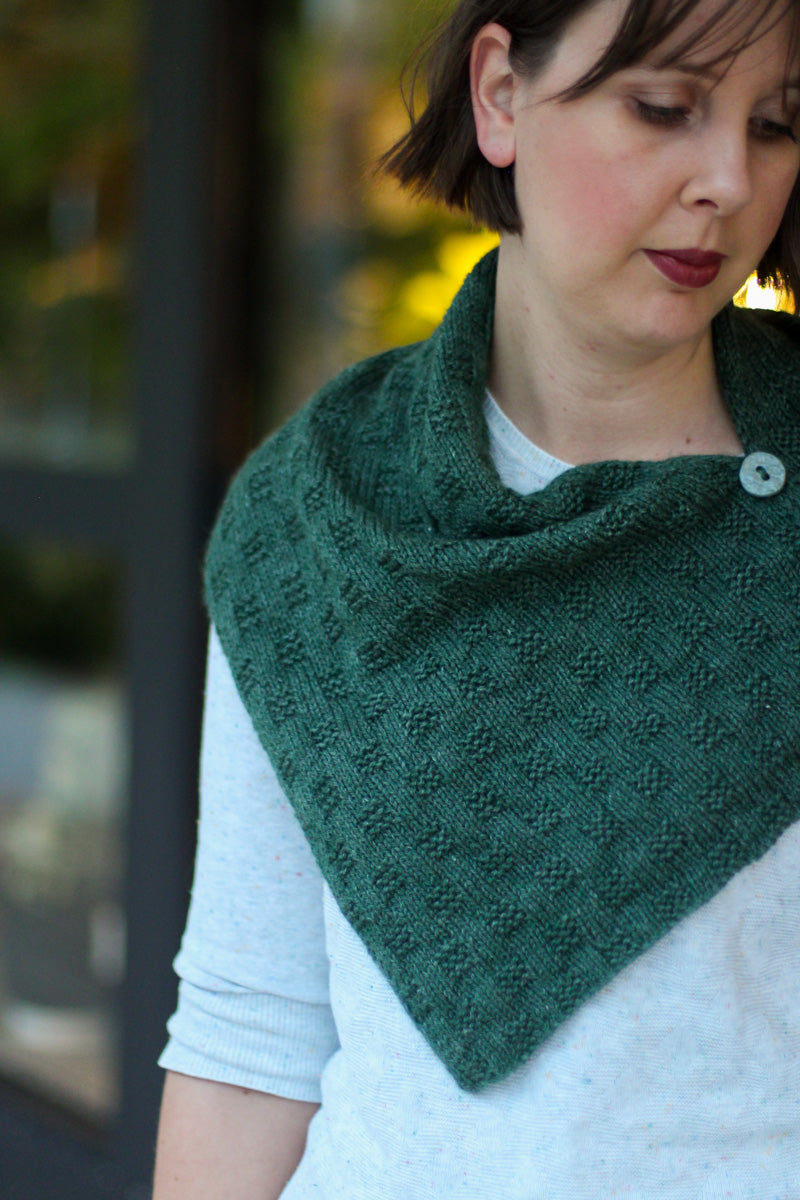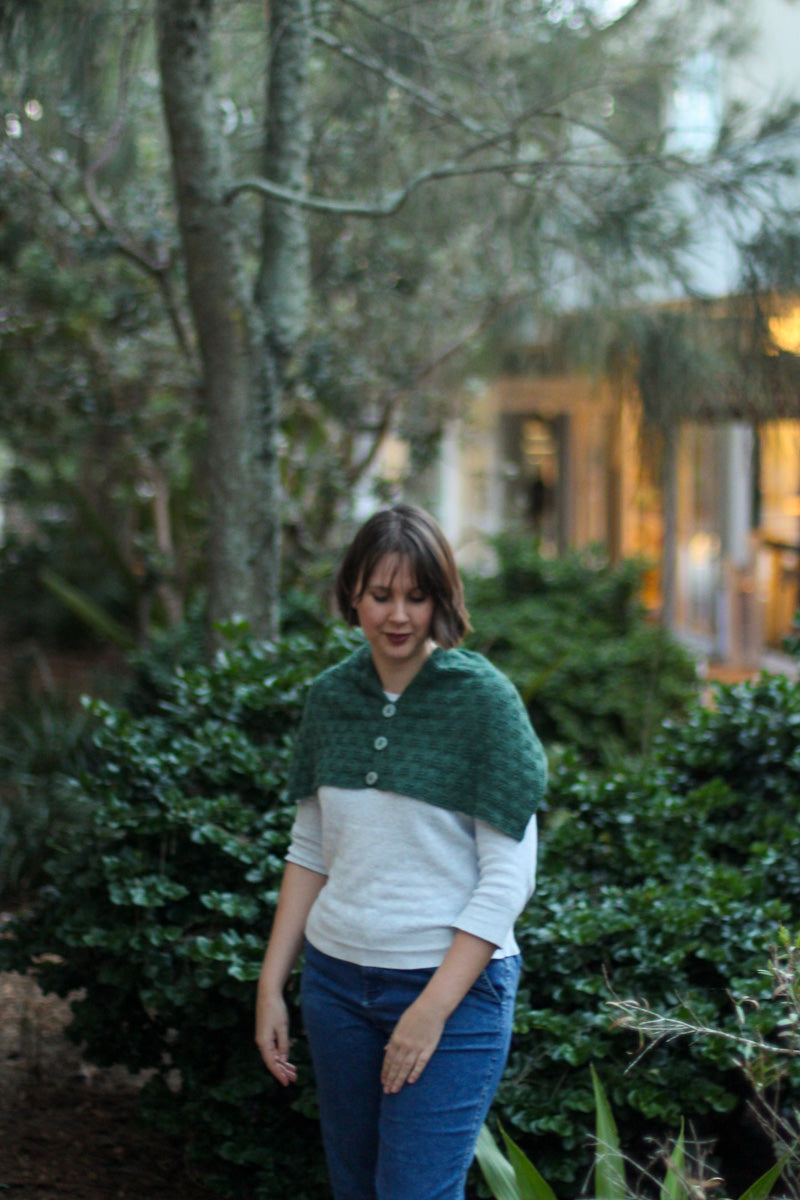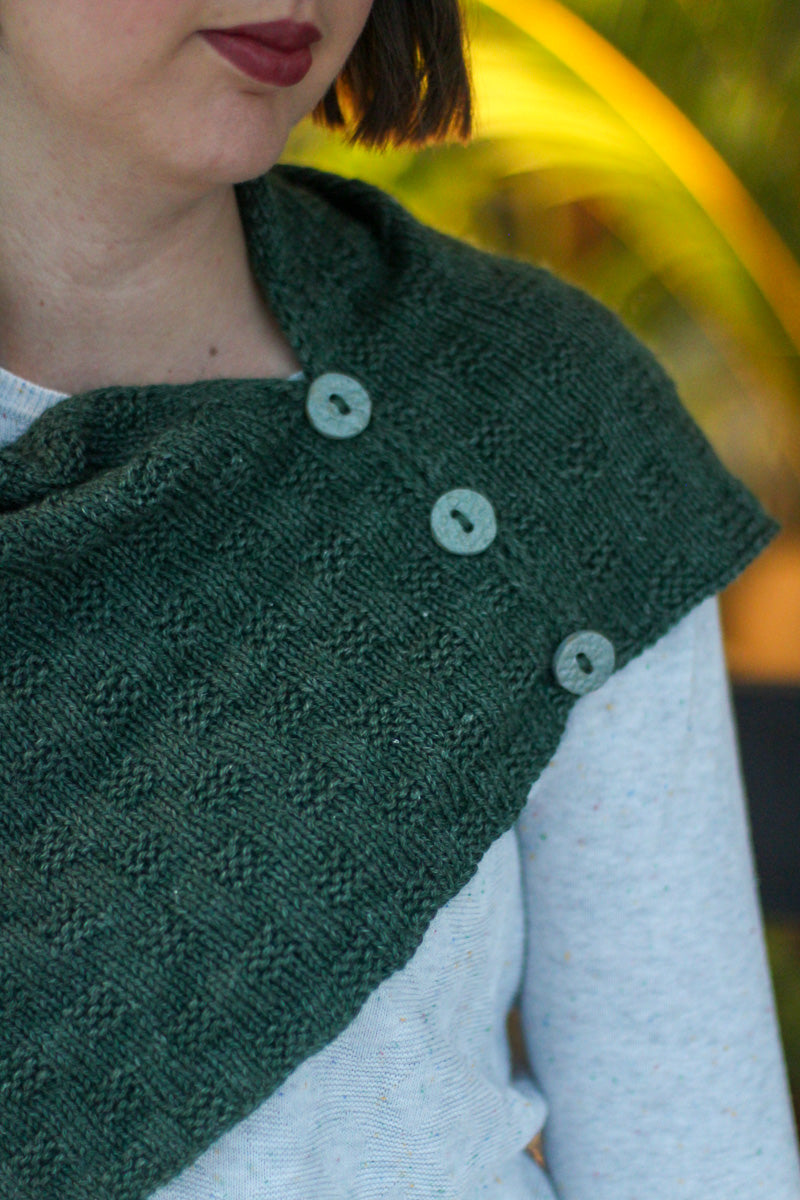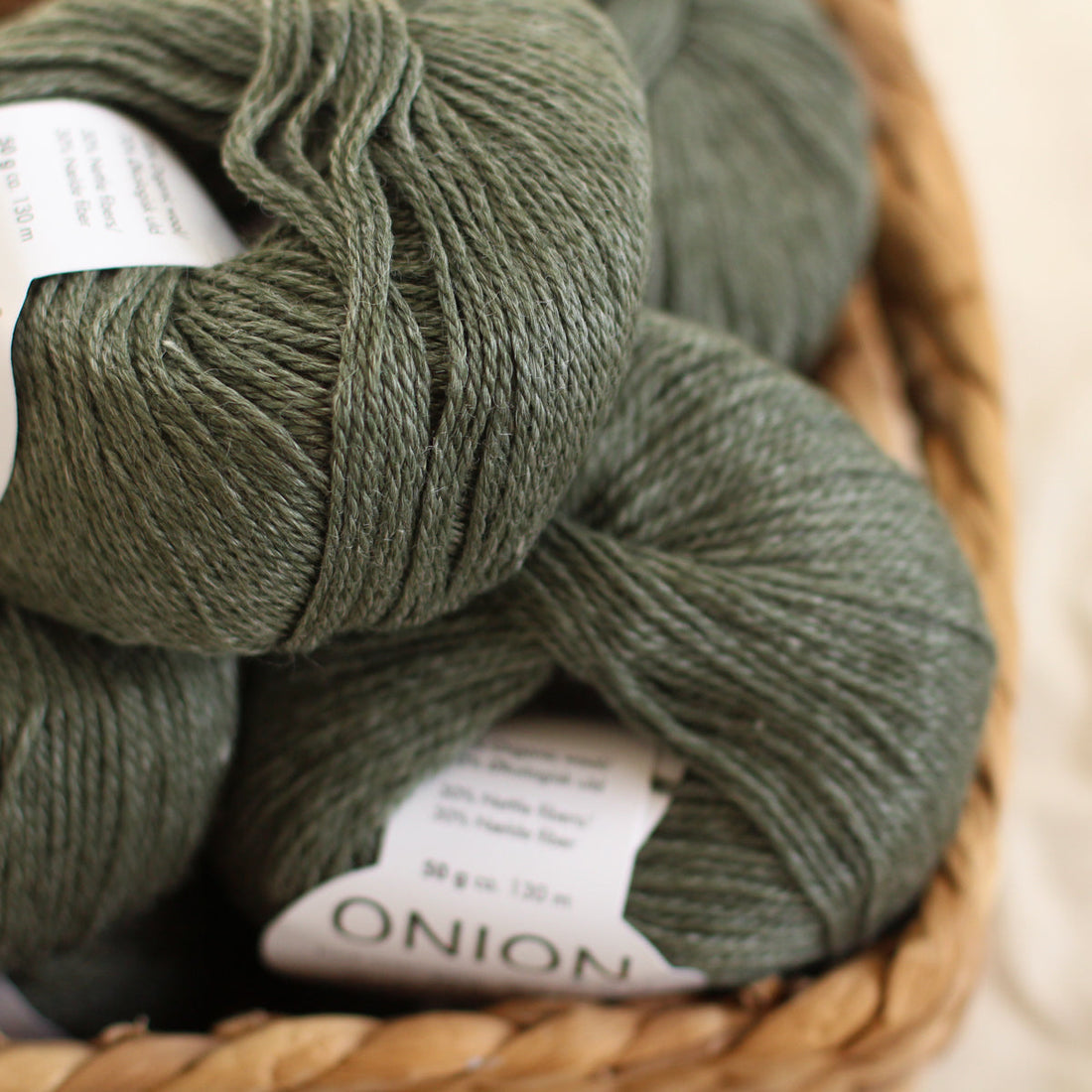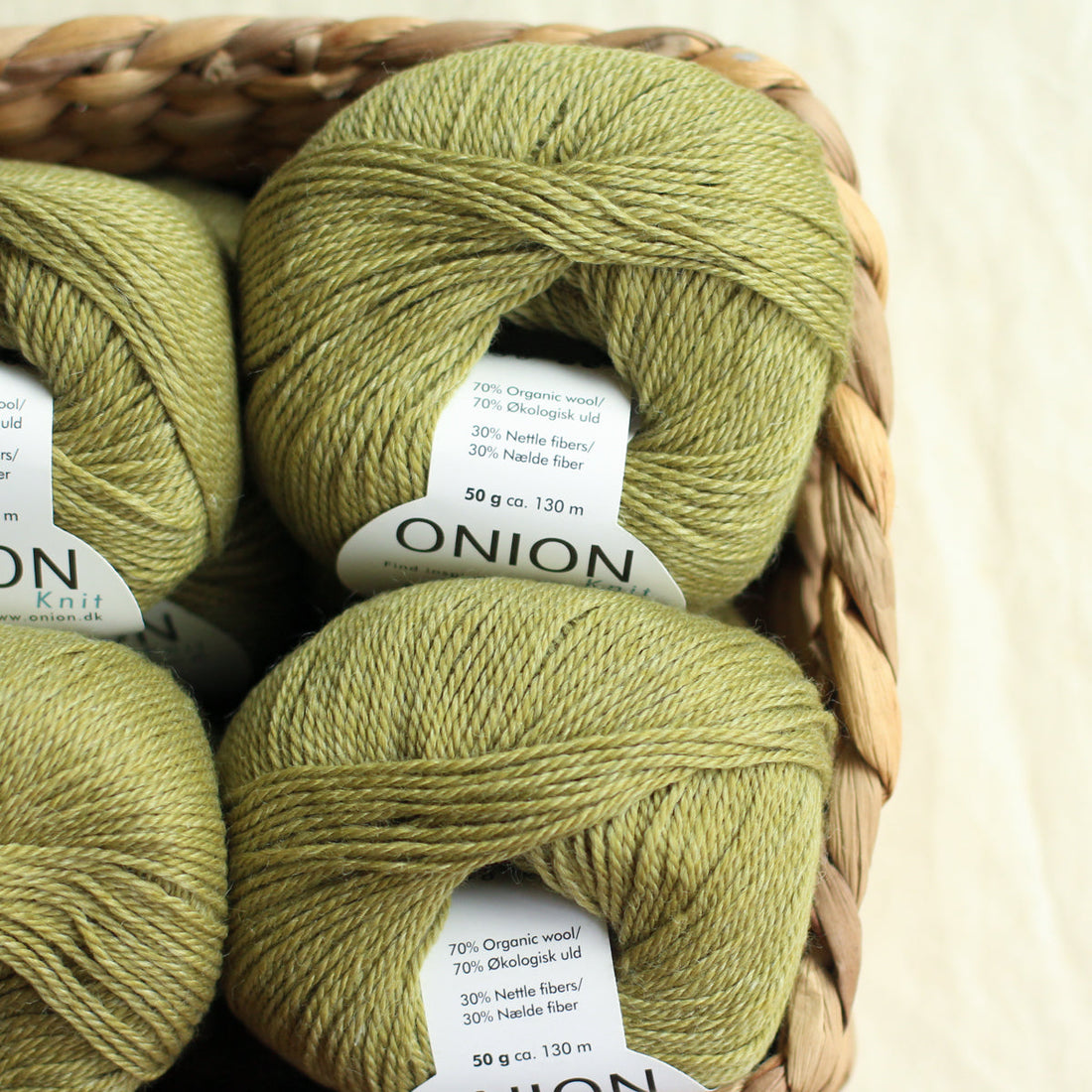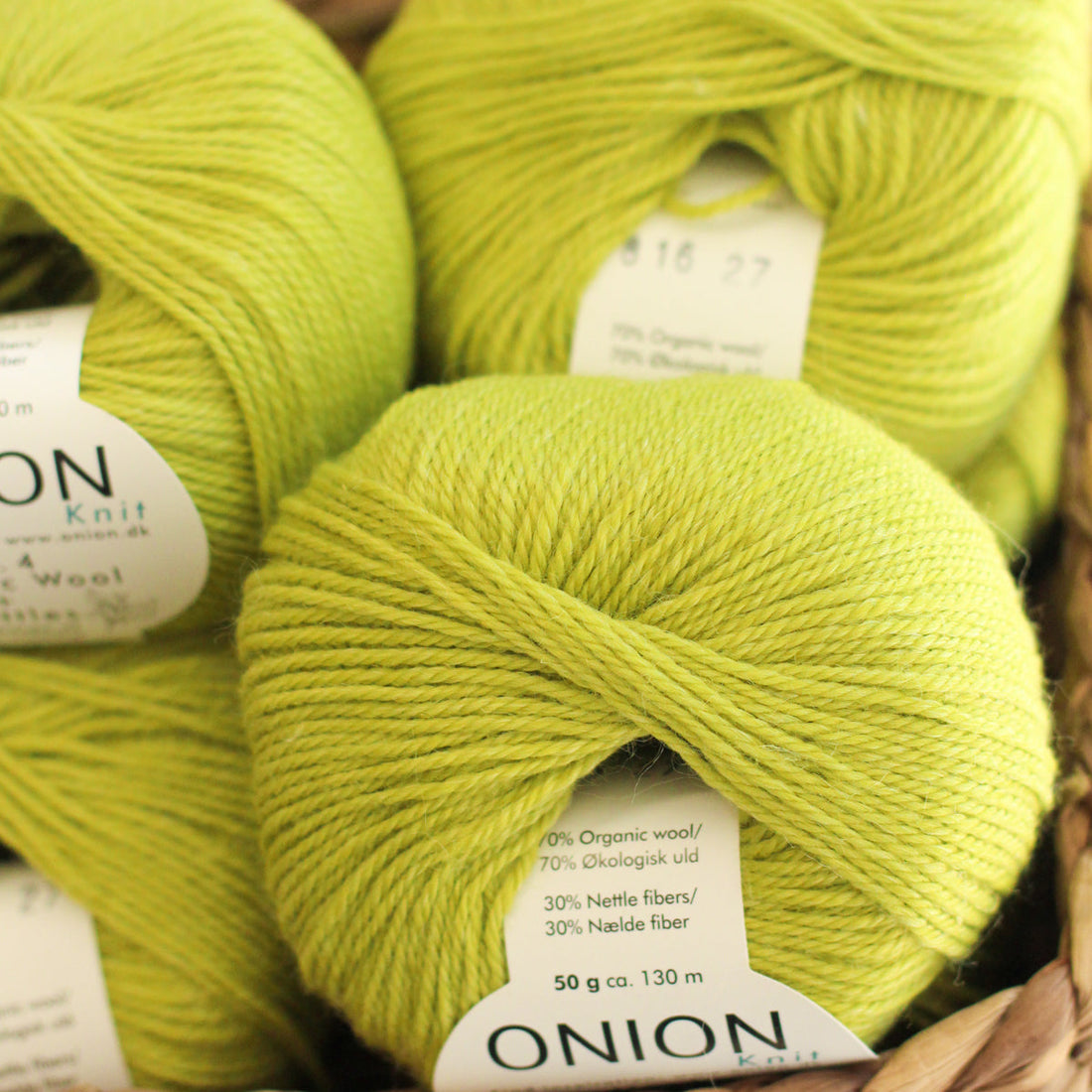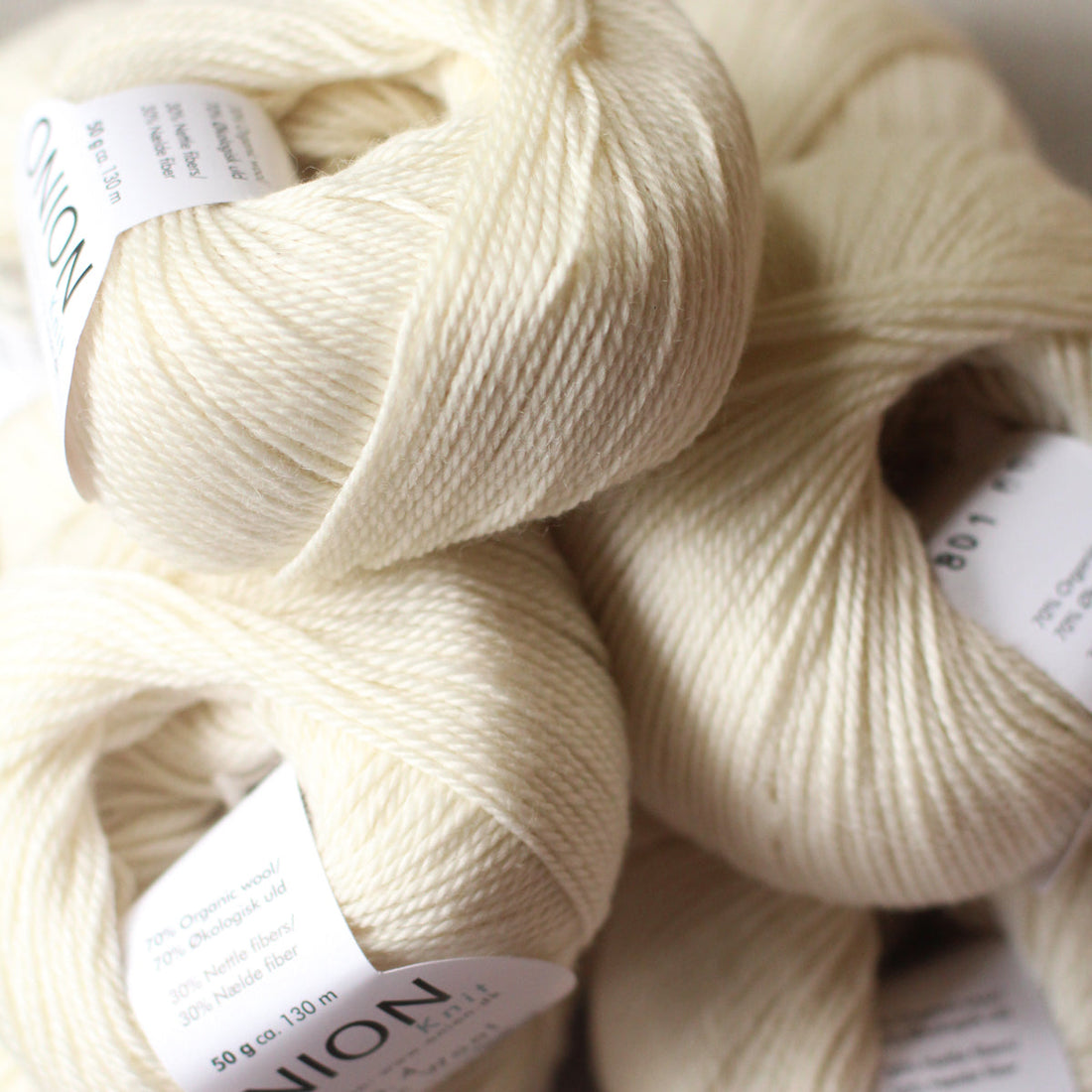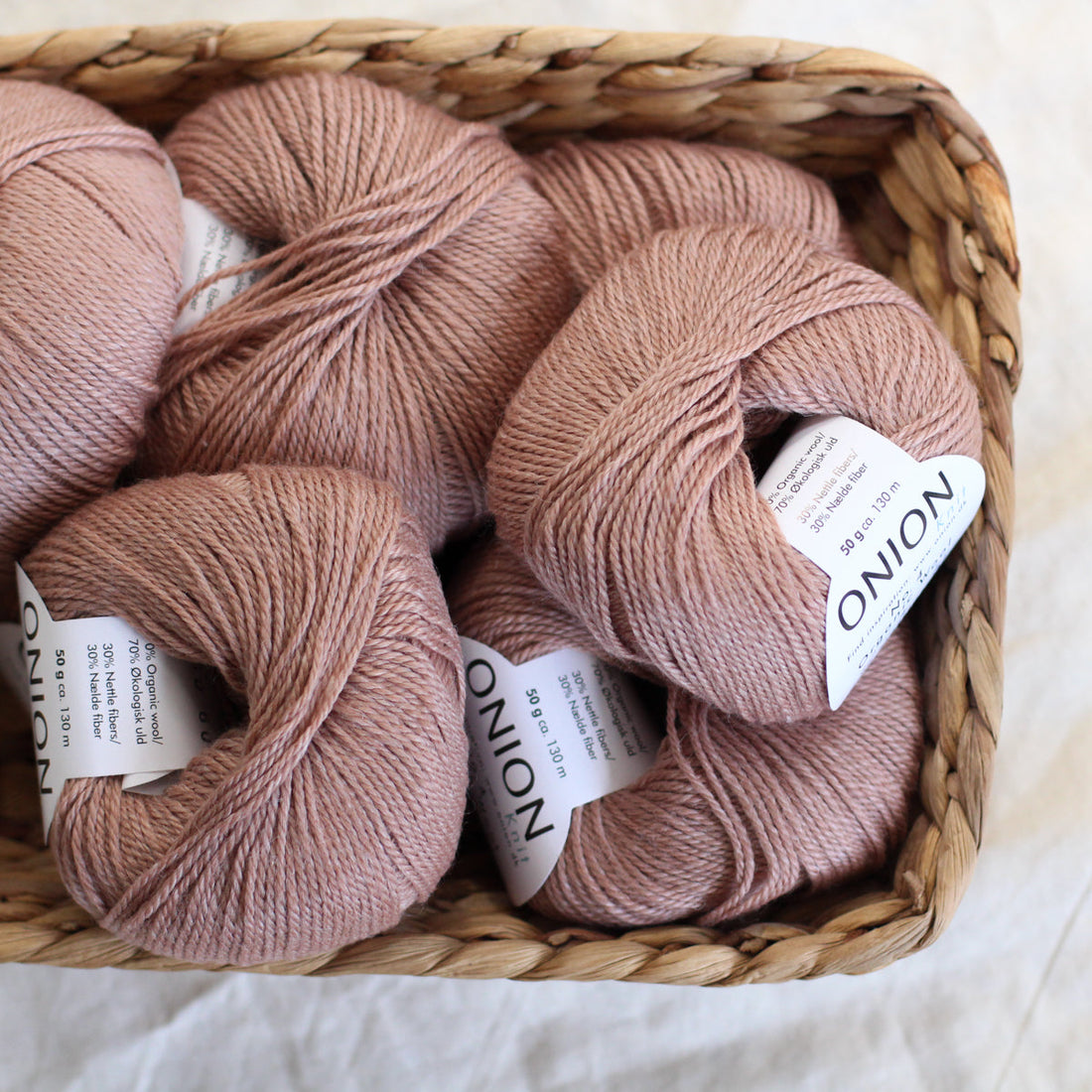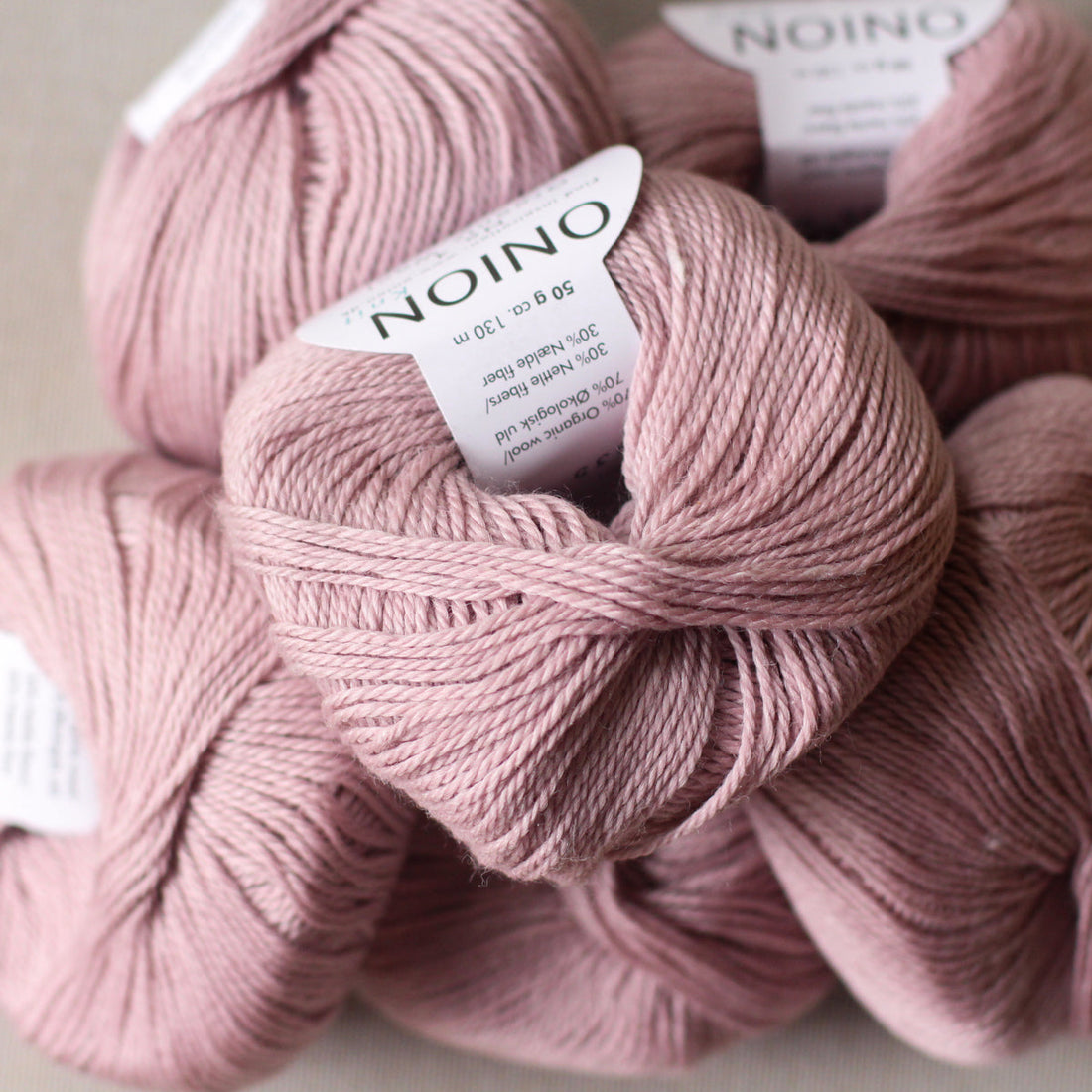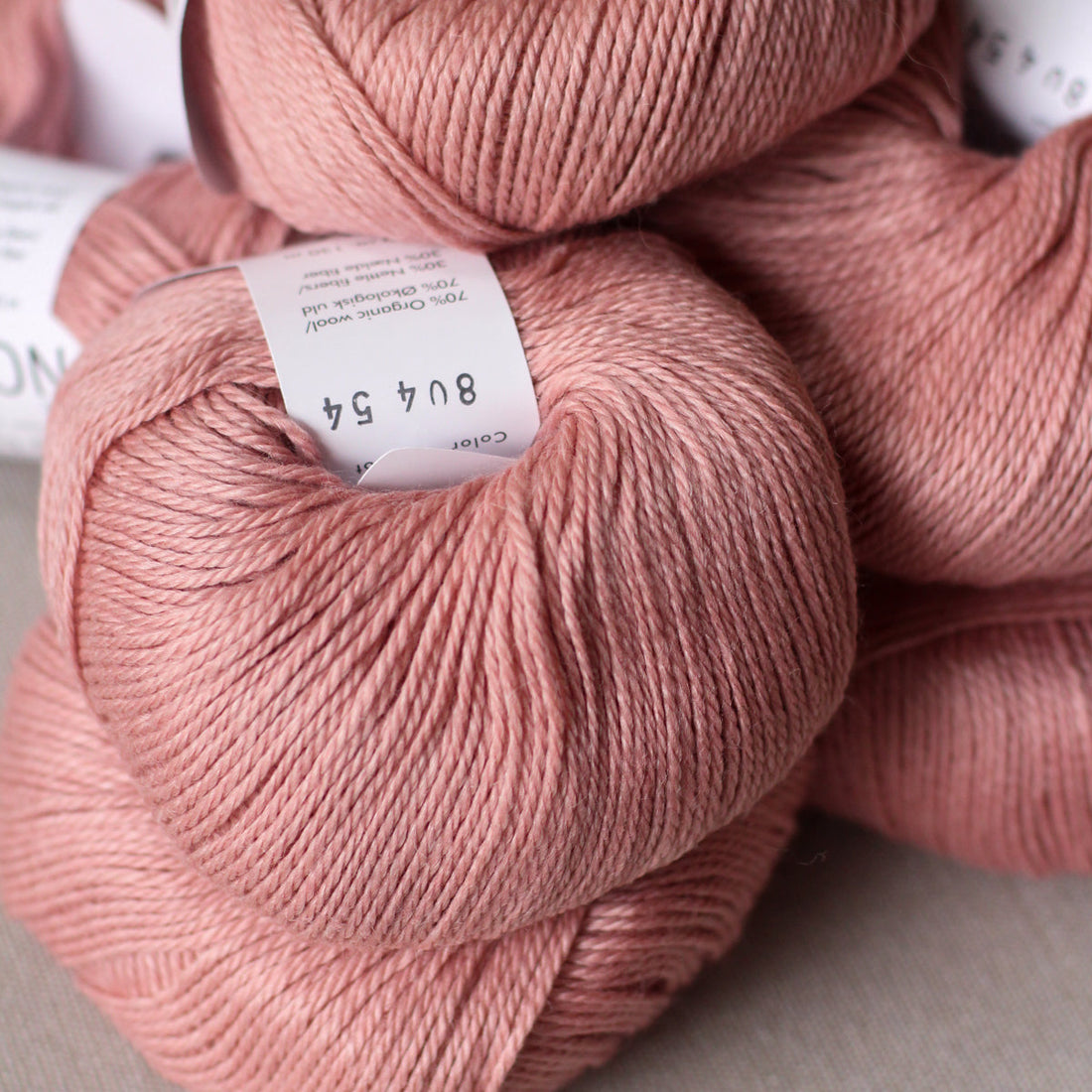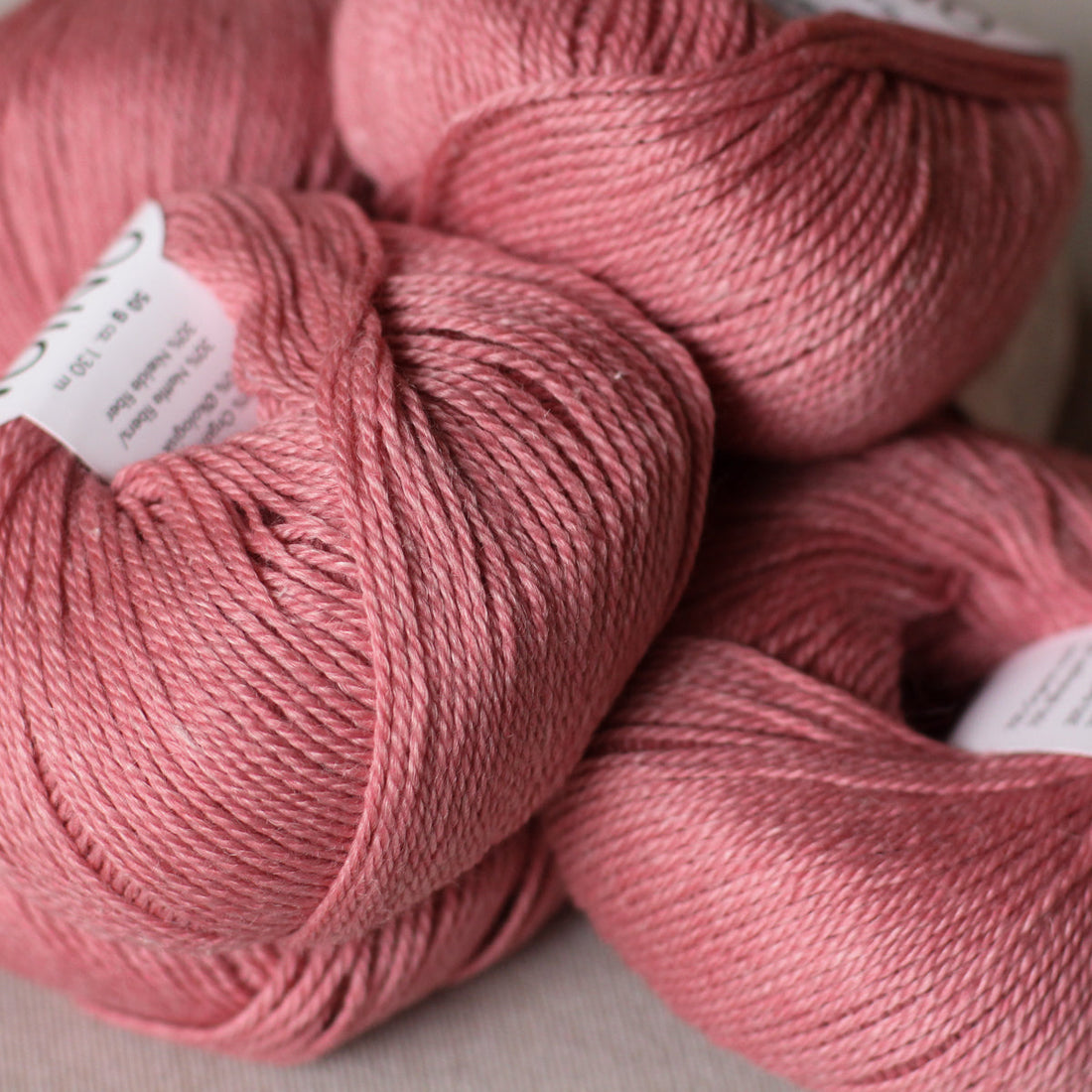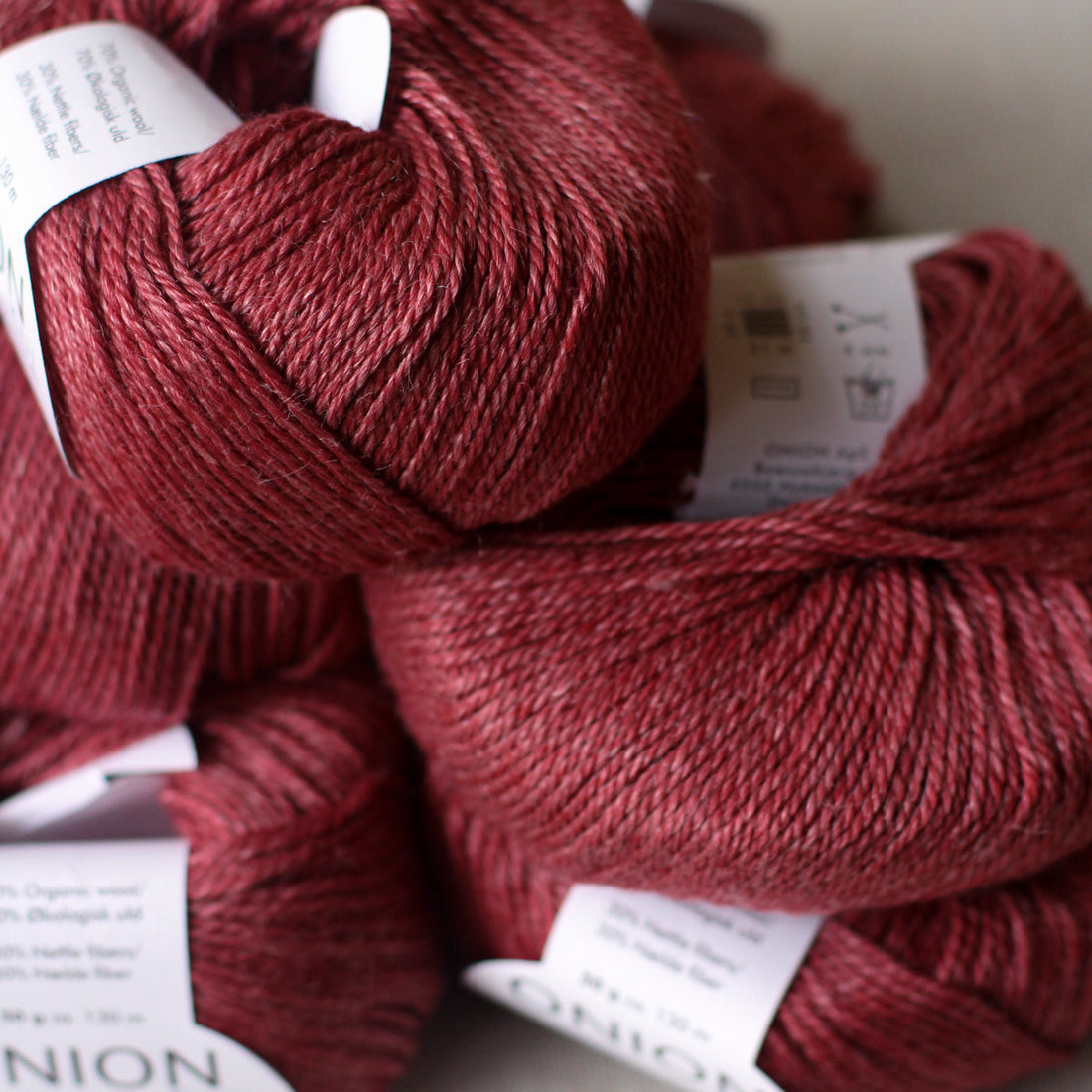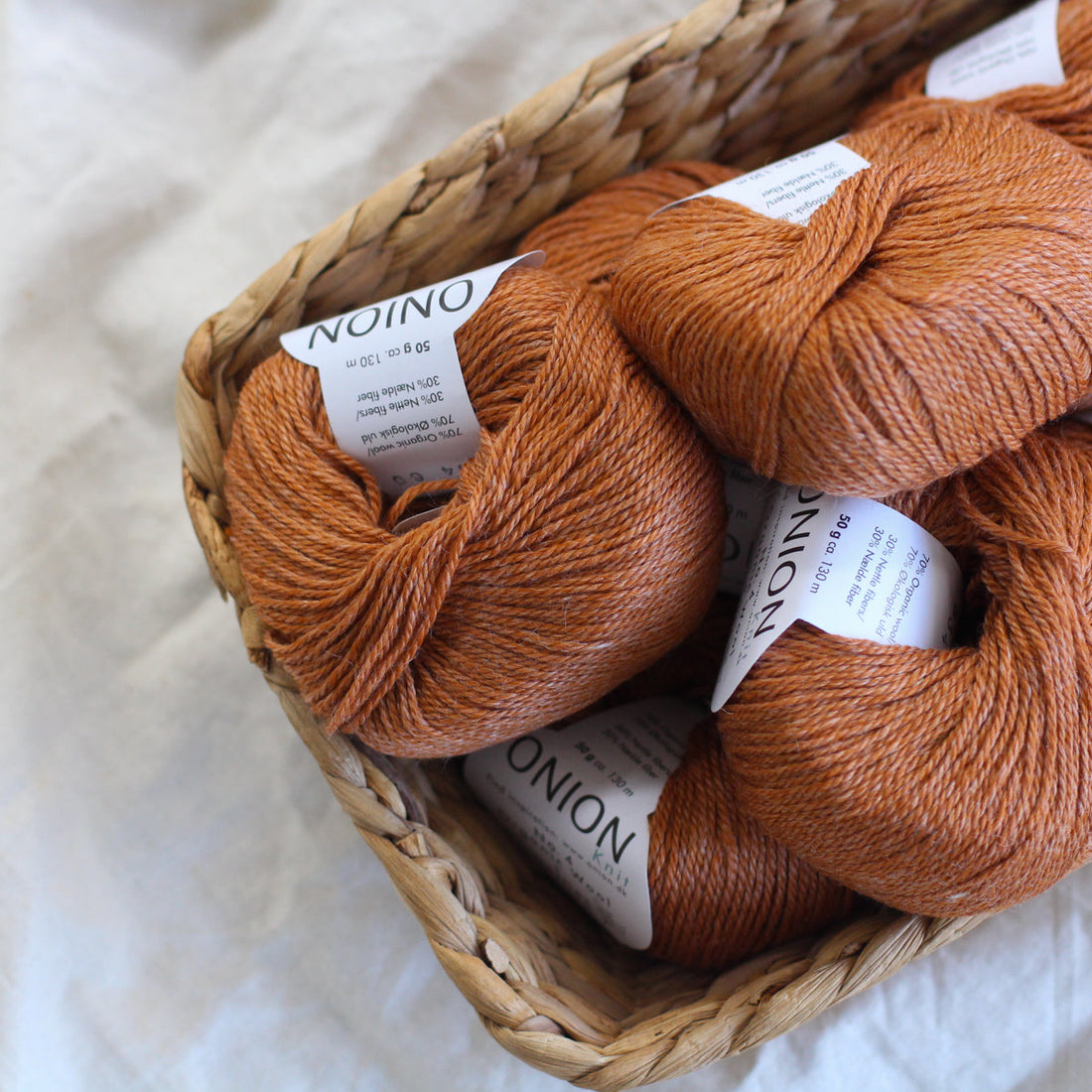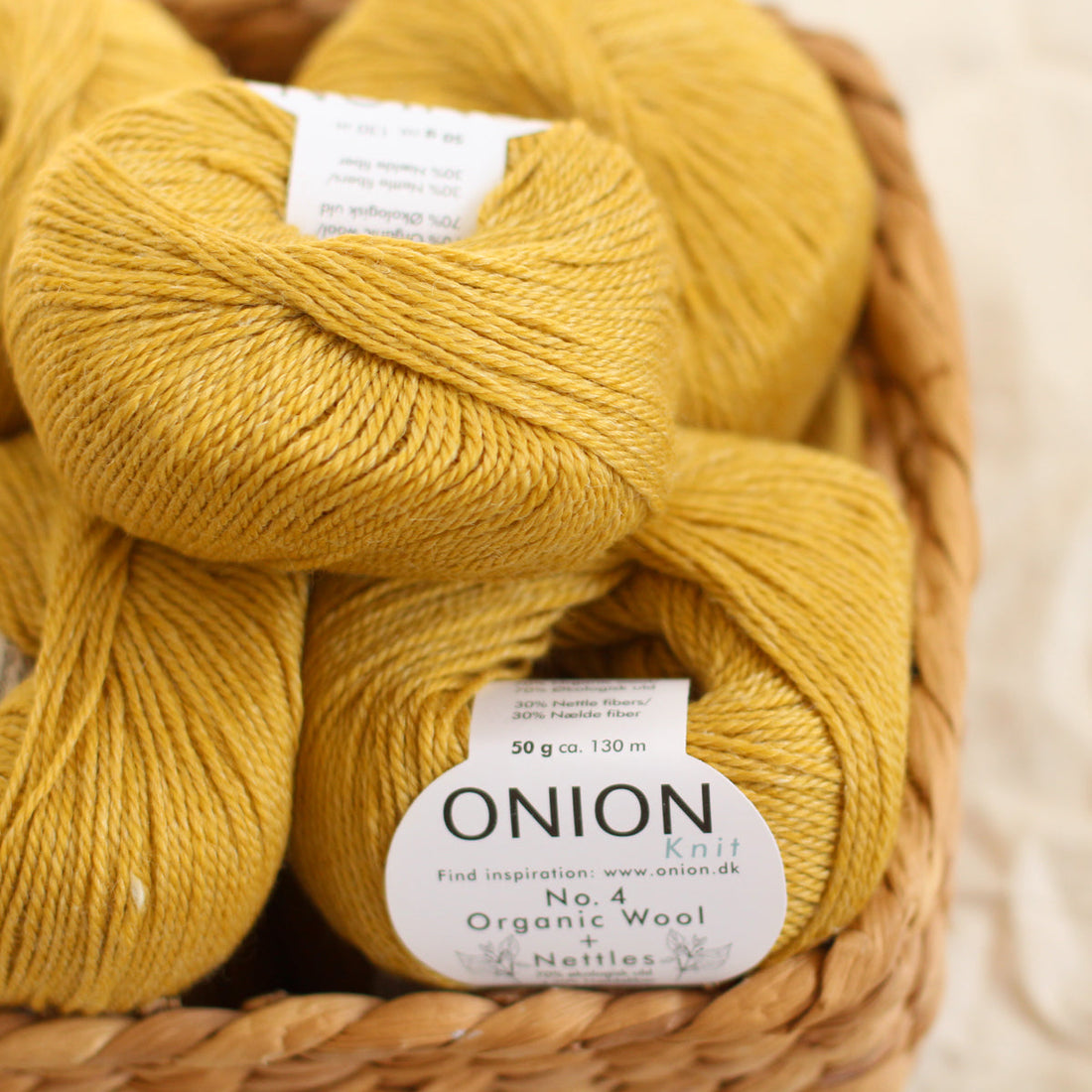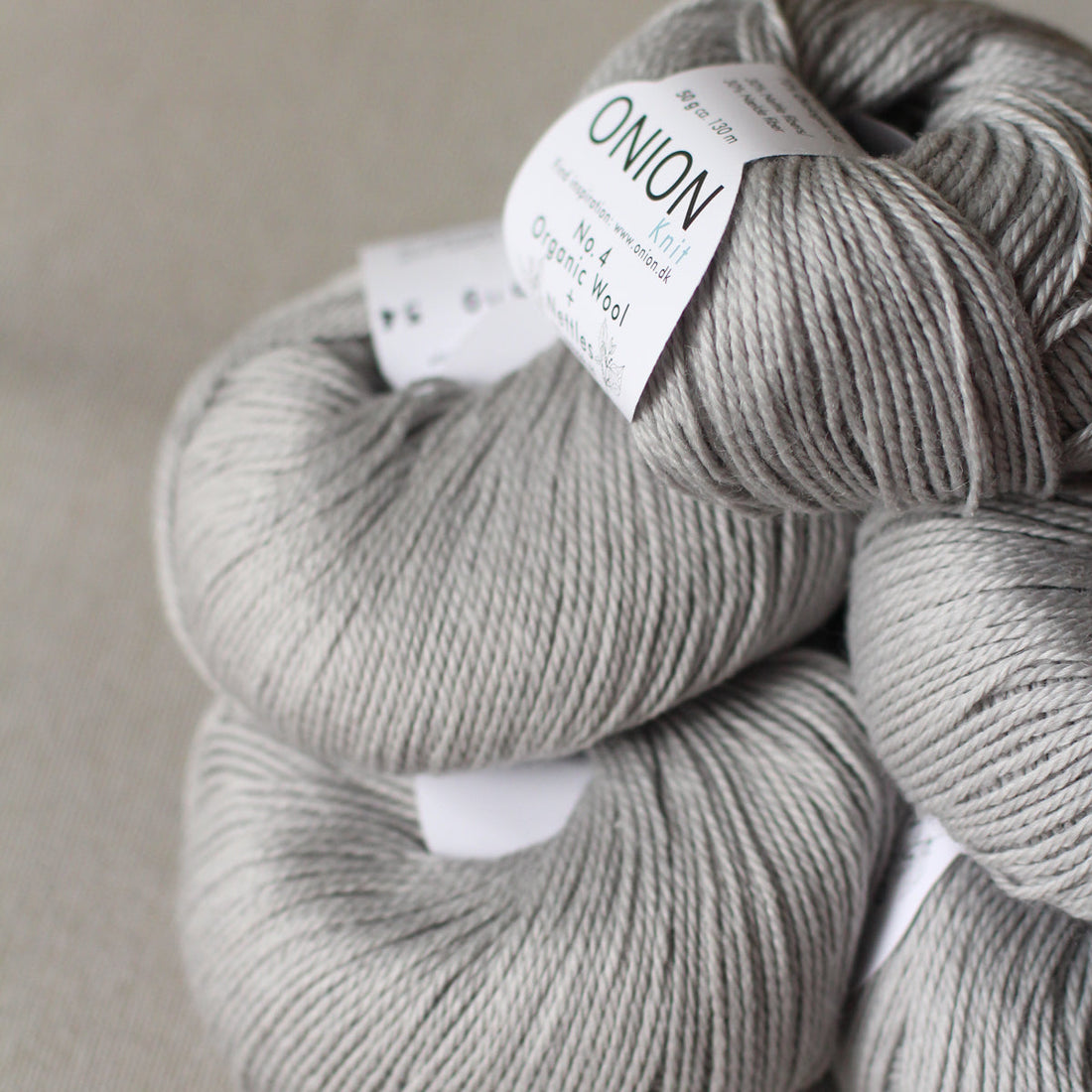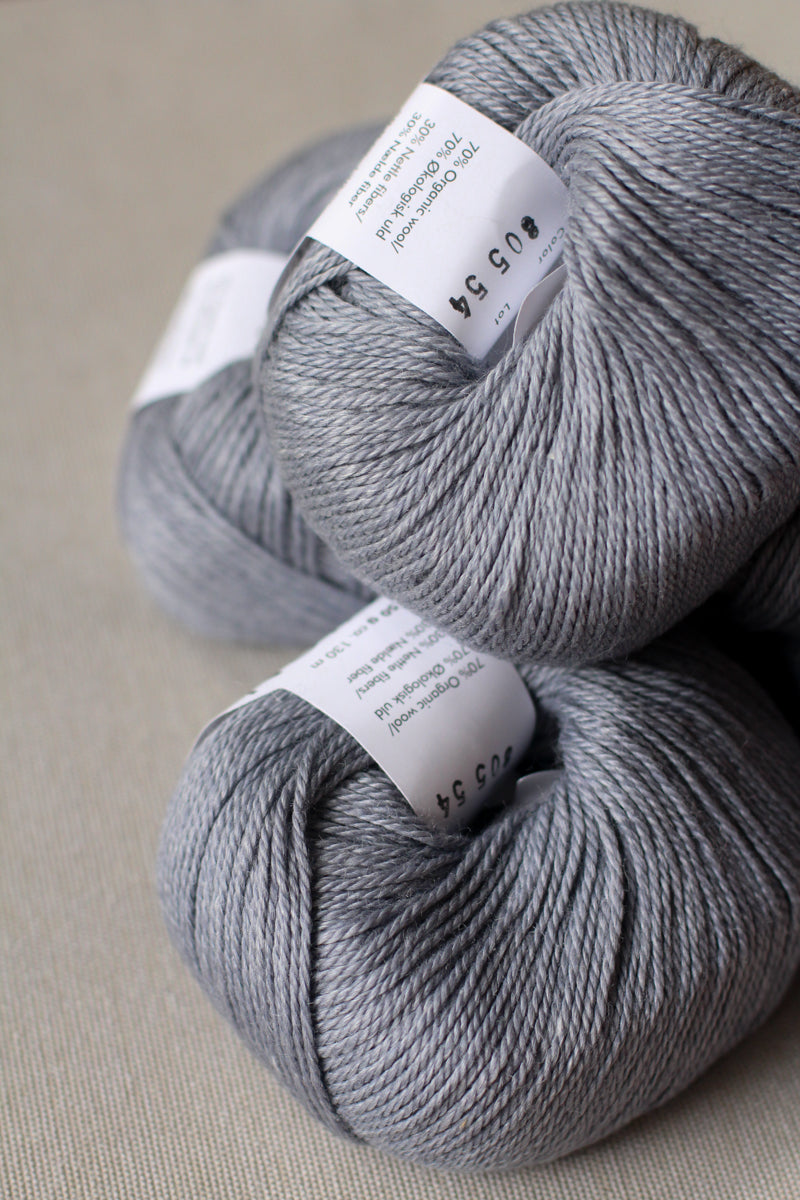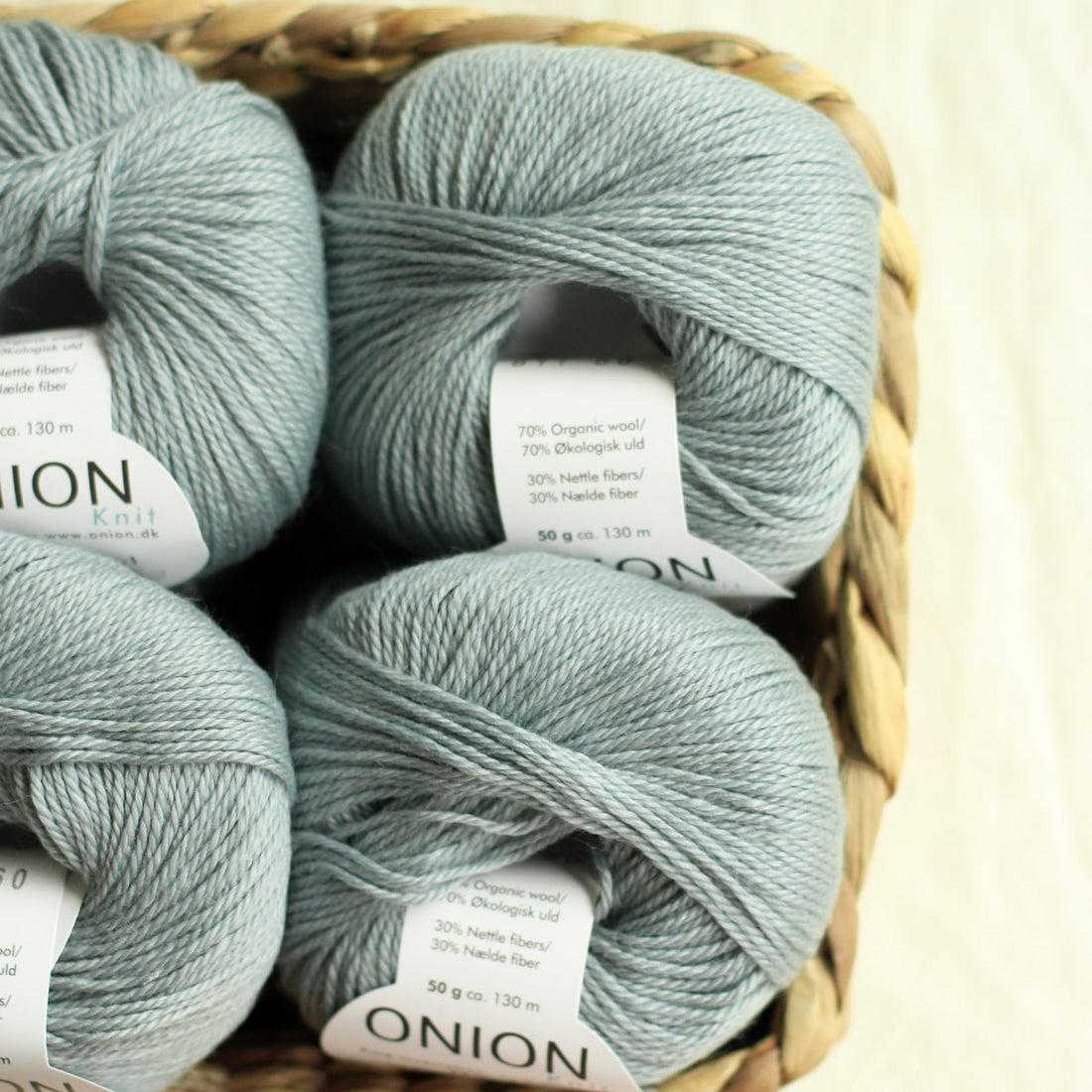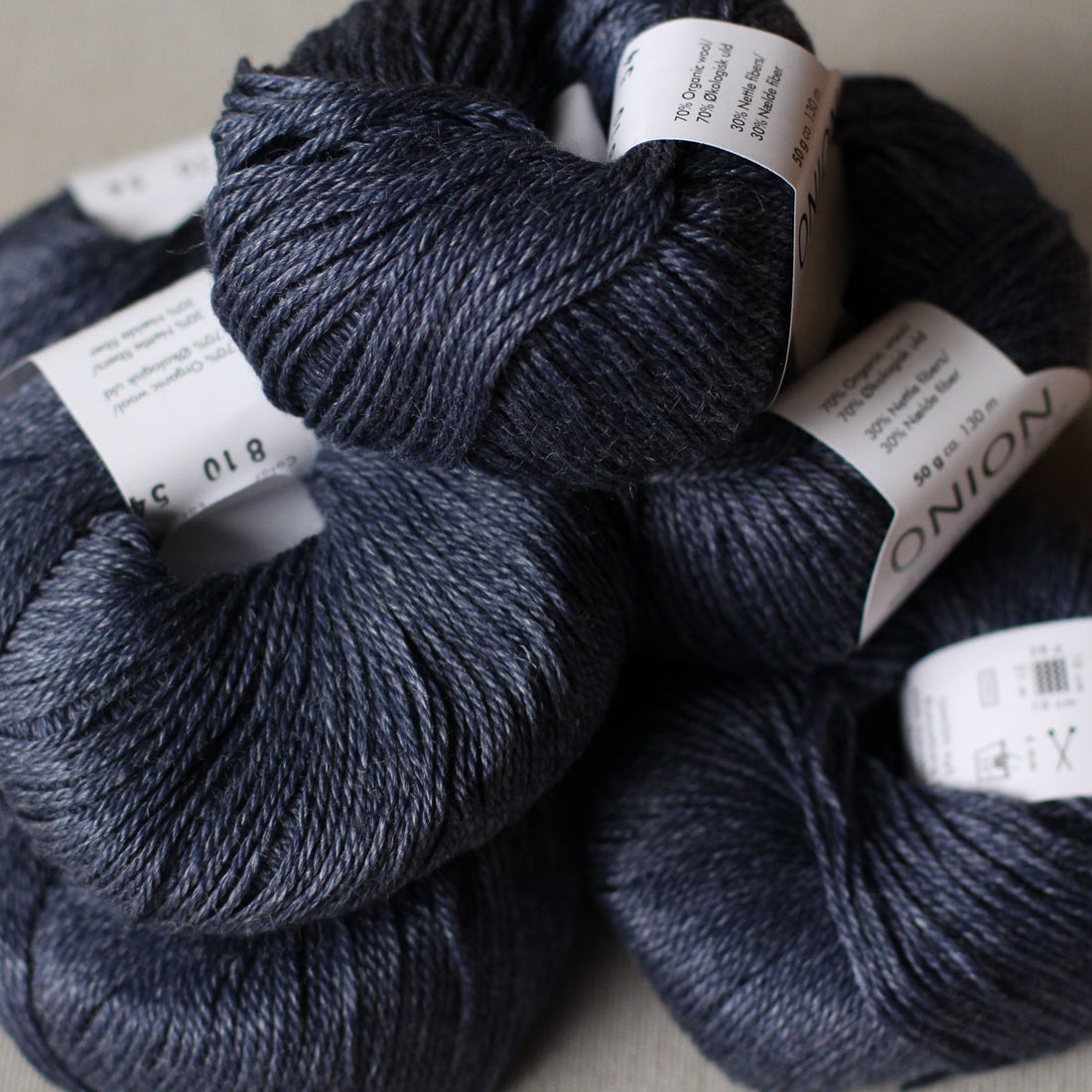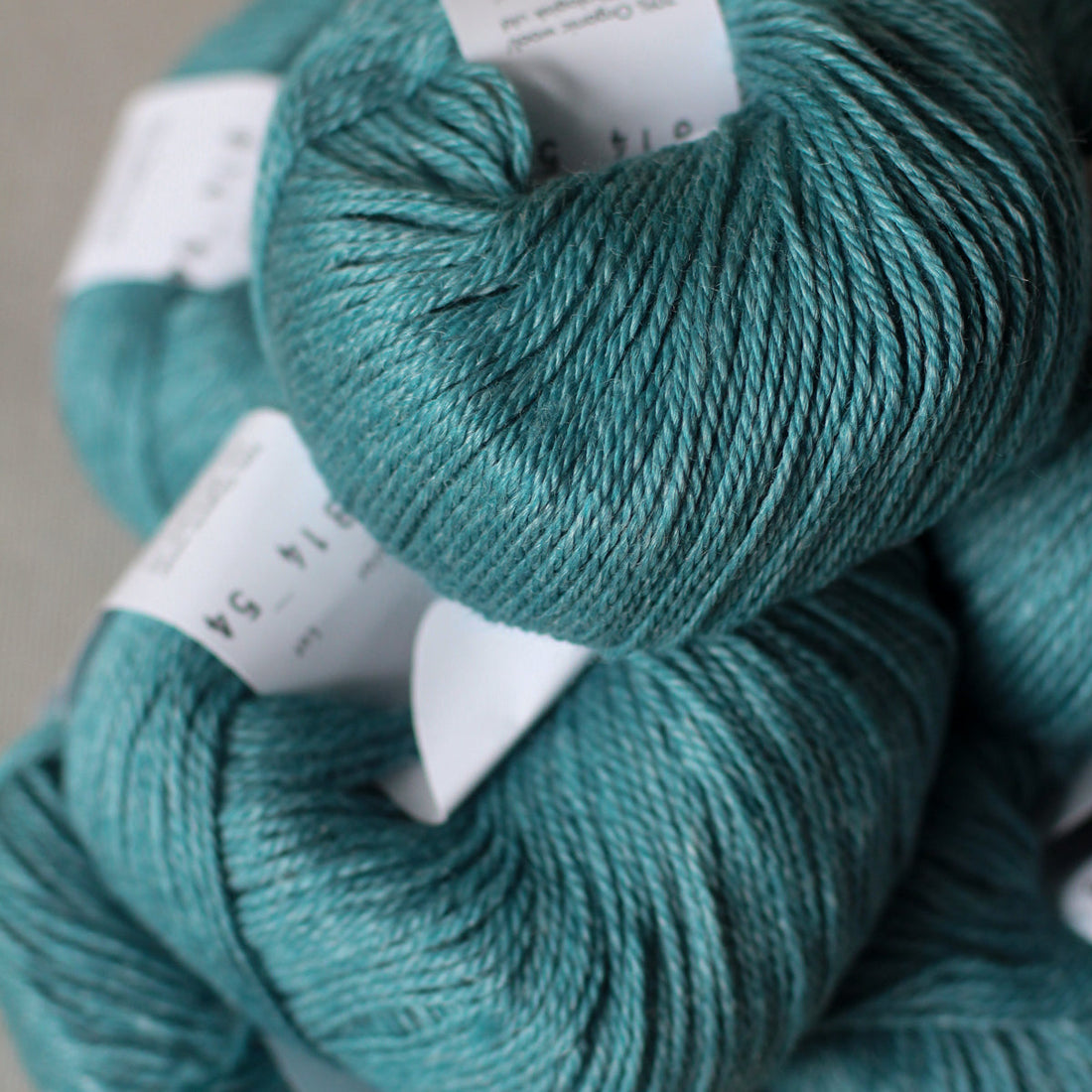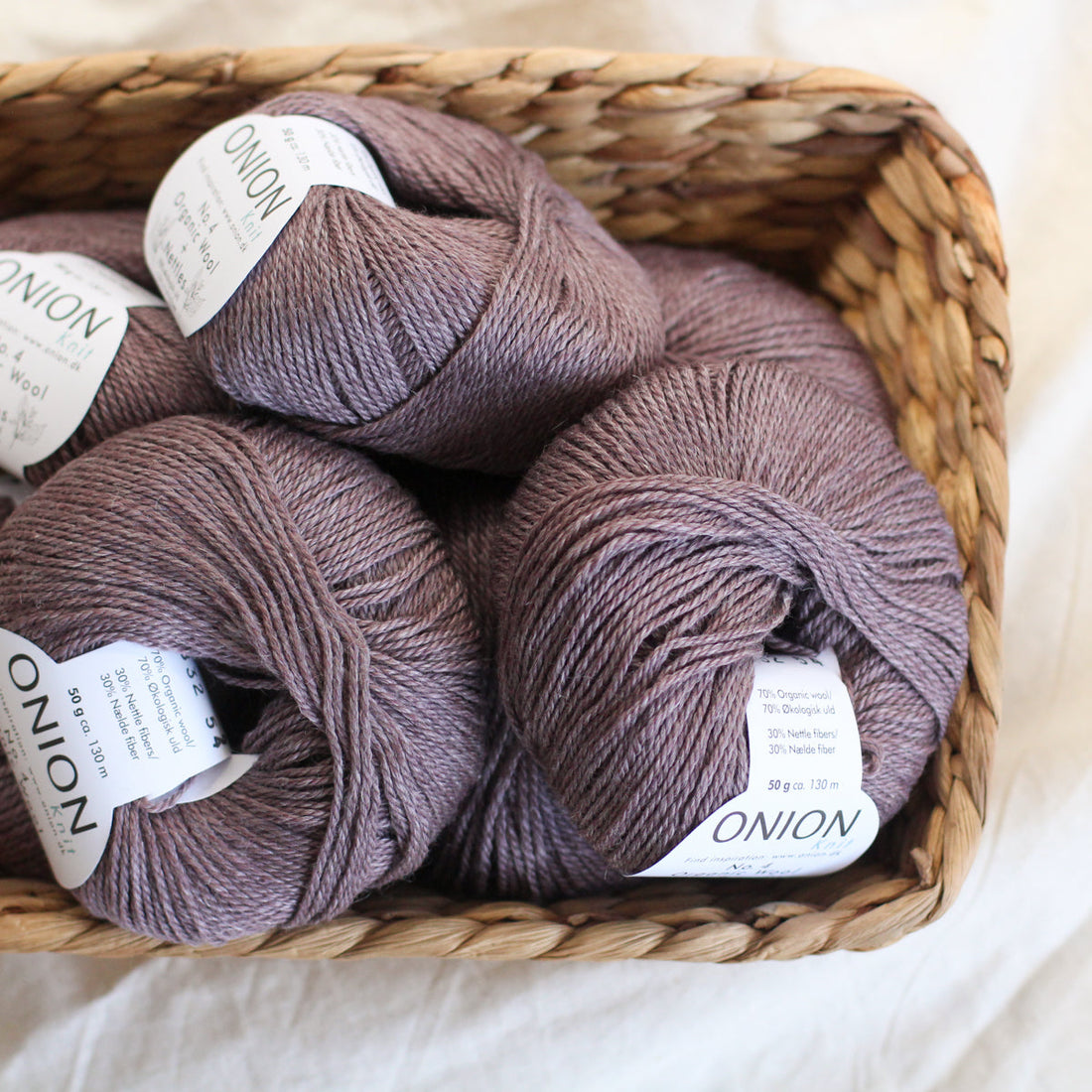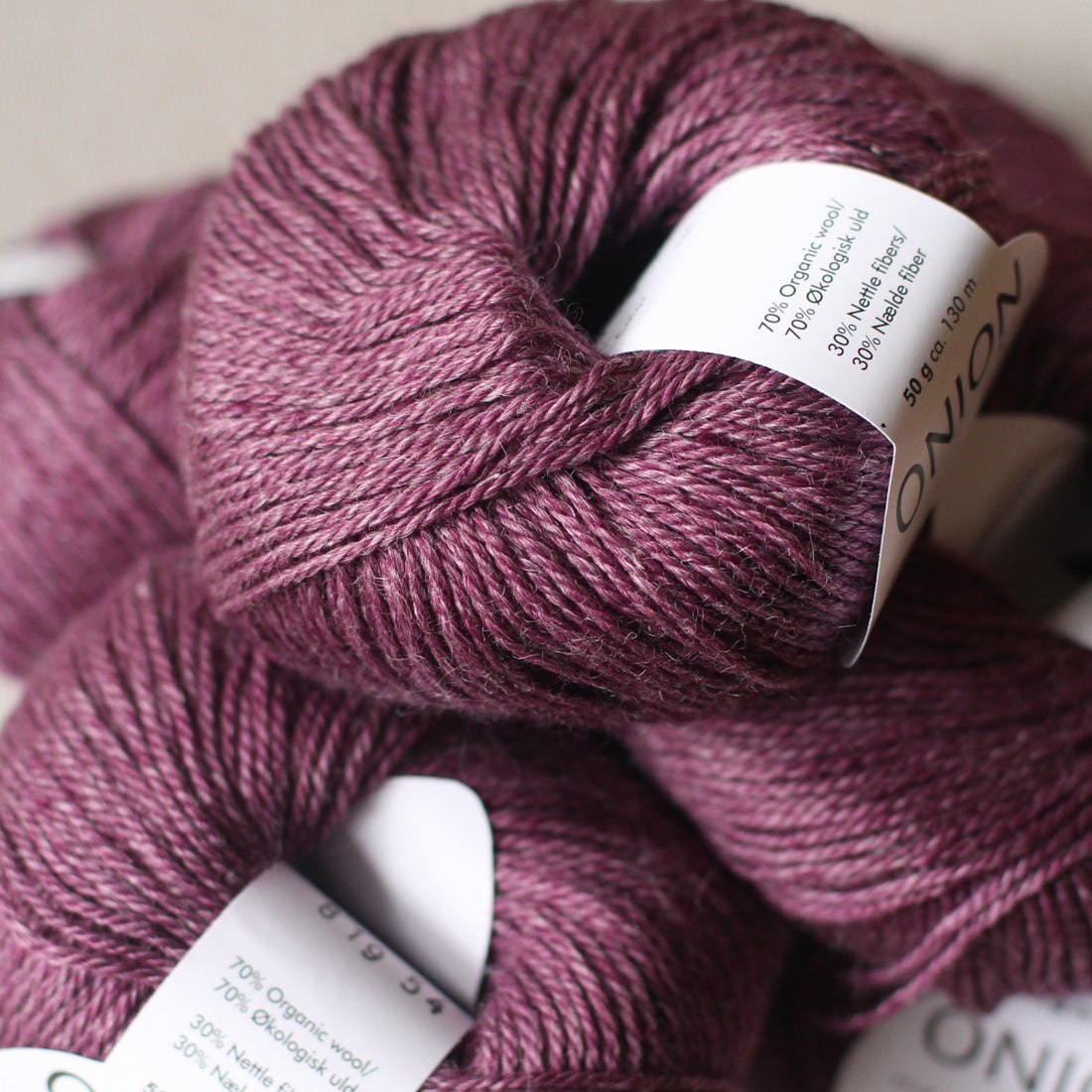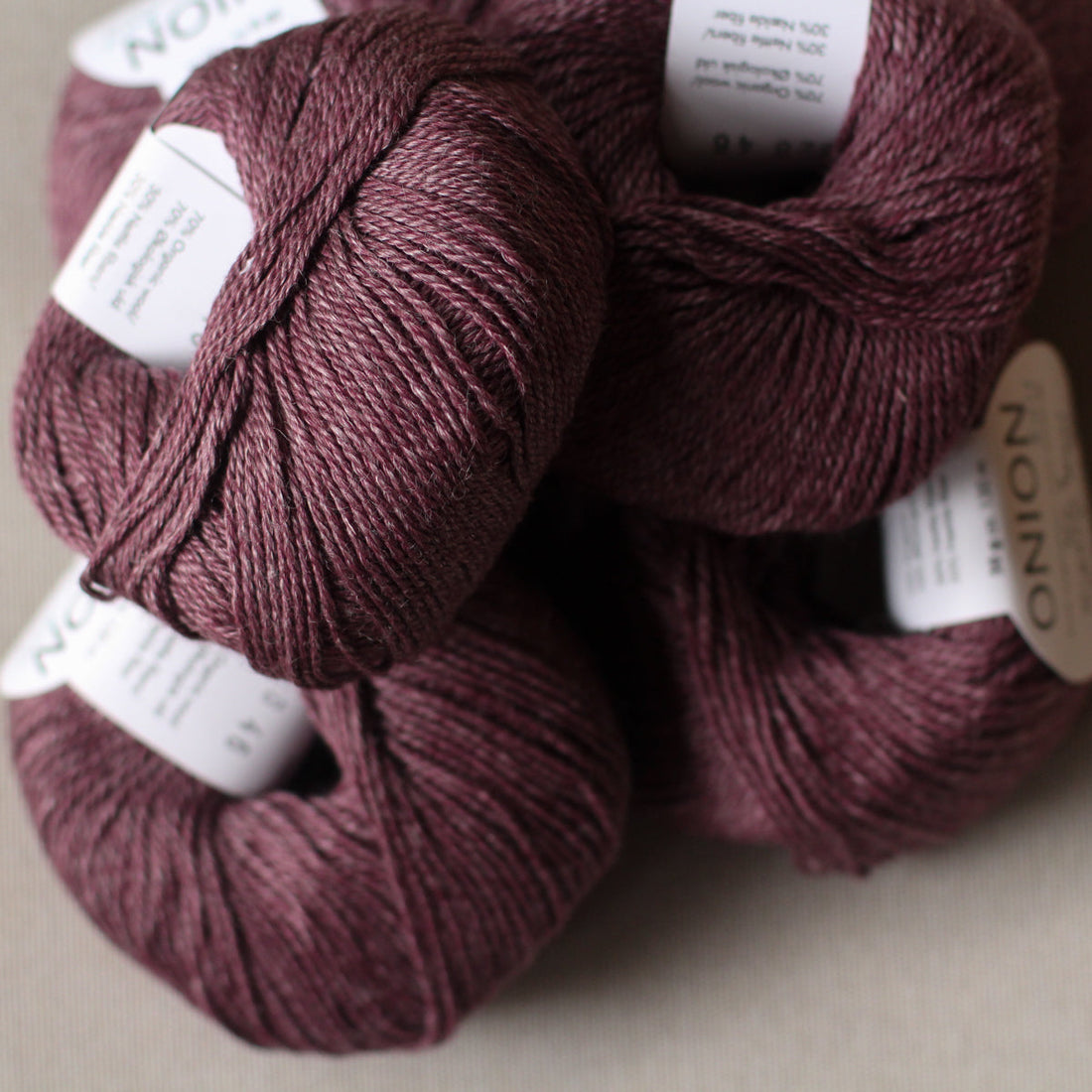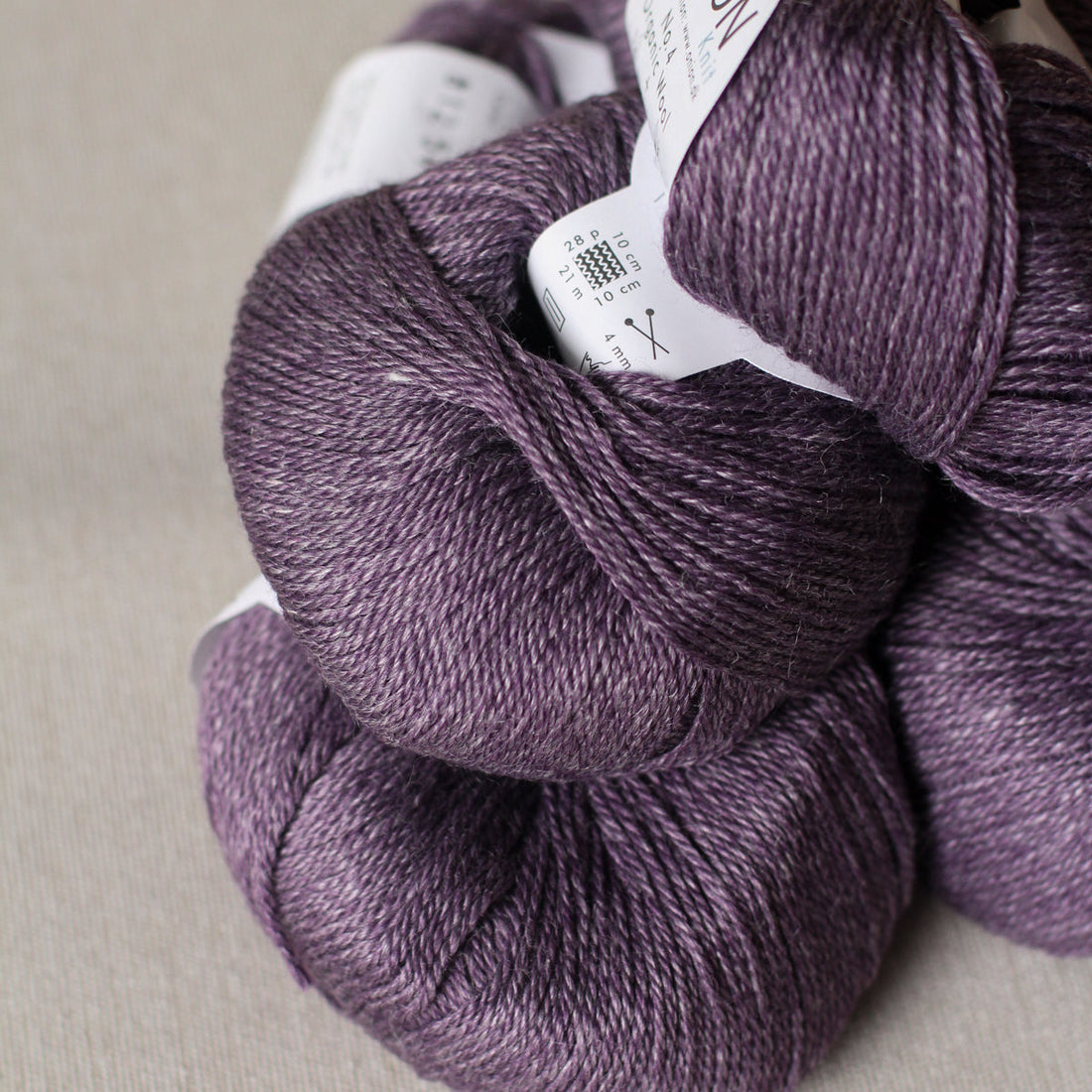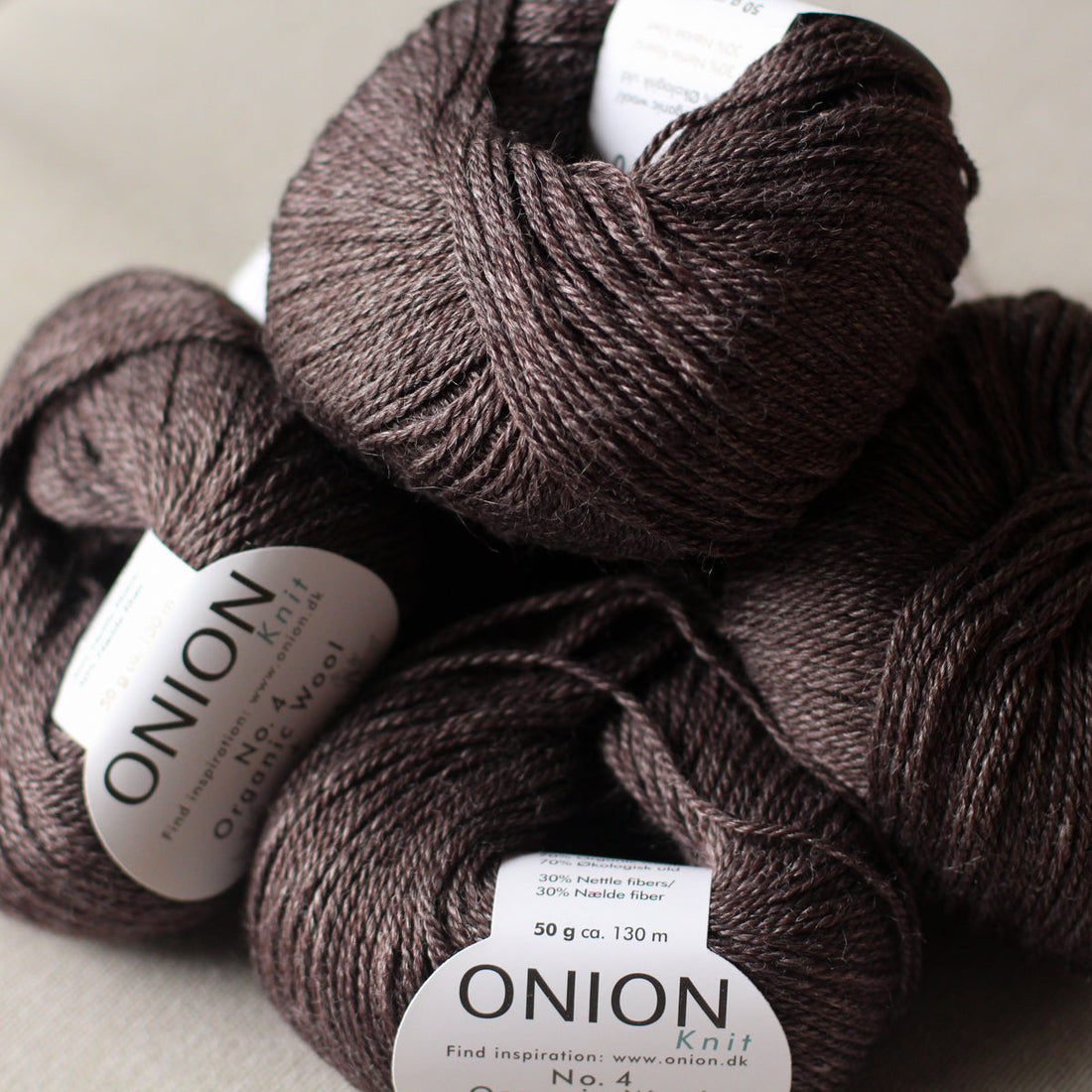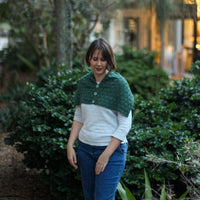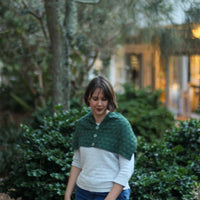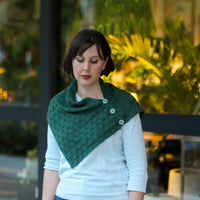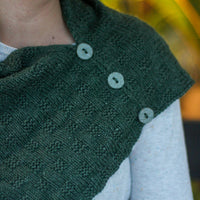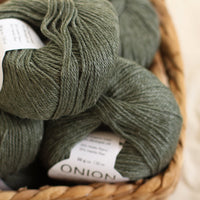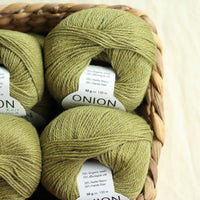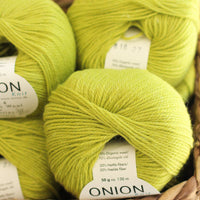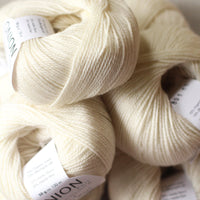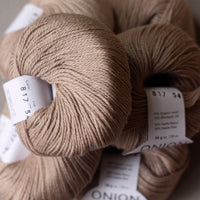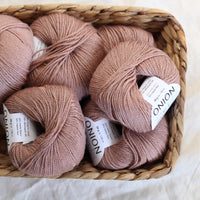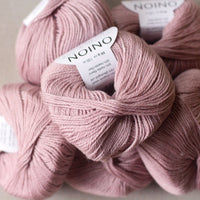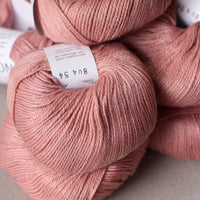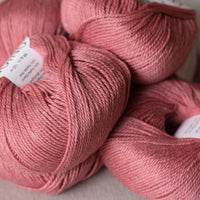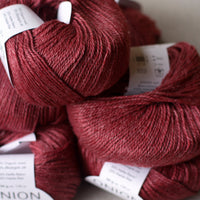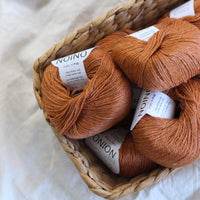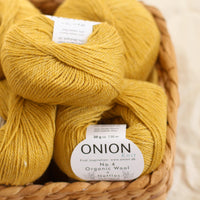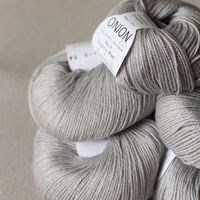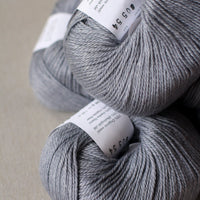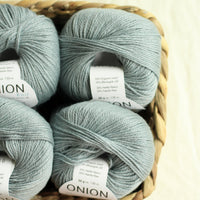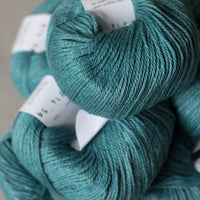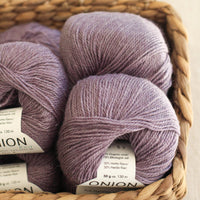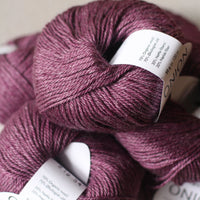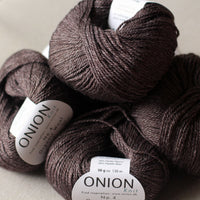 Interwreathe Light Kit | 8ply/DK
 Interwreathe: To intertwine, to wreath together.
When the days are cold and you need added warmth and cosiness, Interwreathe Light is the perfect accessory.
Knit in soft, snuggly organic yarn, Interwreathe Light is easy to wear - perfect if you struggle with styling shawls but want something more than a cowl.

An easy stitch repeat of knits and purls creates a textured pattern that undulates and intertwines together, mimicking woven textures.

The detail of the false-button closure (there are no buttonholes!) makes Interwreathe Light very easy to wear and simple to knit.
★Interwreathe Light pattern booklet
★ 3 x balls Onion No.4 Organic Wool + Nettles in your chosen colour
★Set of 3 Ceramic Buttons, handmade by Miss Muffet Knits (may differ from those pictured - buttons are selected to match each colour of yarn).

Recommended Needle Size: 4.50mm - not included.
Suitable for confident beginners +
Interwreathe Light combines knits and purls in a simple pattern repeat, with a neat i-cord edging that is knit as you go.

Knit flat (back and forth); there is a small seam to sew at the end.

8ply/DK
70% organic wool, 30% nettle fibre
Knitted in 8ply/DK weight yarn, Interwreathe Light is approx. 85cm/33.5" long and 33cm/13" wide.

Recommended needle size for Interwreathe Light: 4.50mm.

Worked flat, but I recommend using a circular needle for optimum comfort (circulars take the weight off your hands as the project grows).
About Say! Little Hen Yarns
Sustainability & Ethos
With sustainability in mind, all of the cotton yarns in our shop are either certified organic with GOTS or certified with Better Cotton Initiative (BCI), and we also stock locally grown and/or produced wool and alpaca yarns. The softness of yarns is paramount to us, and you'll find each yarn we stock is very soft. 
Find Out More