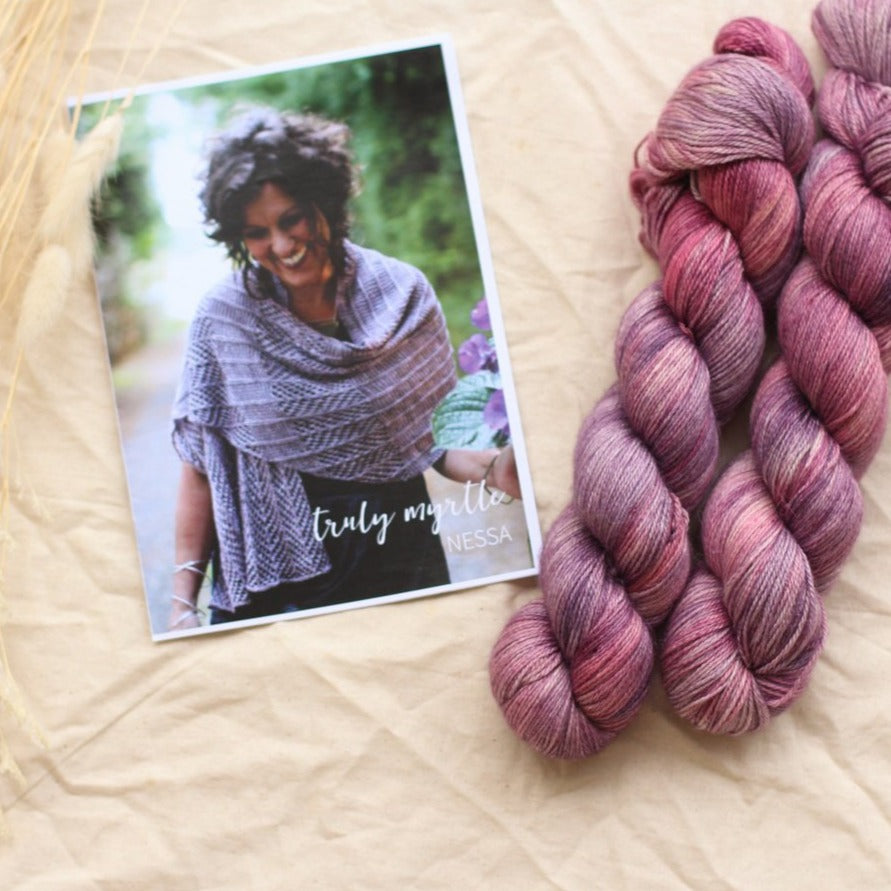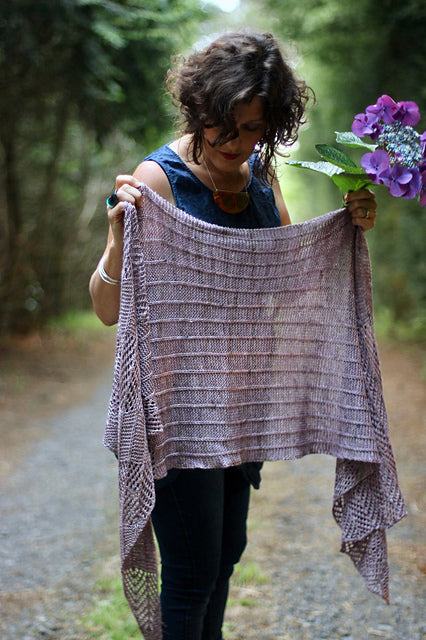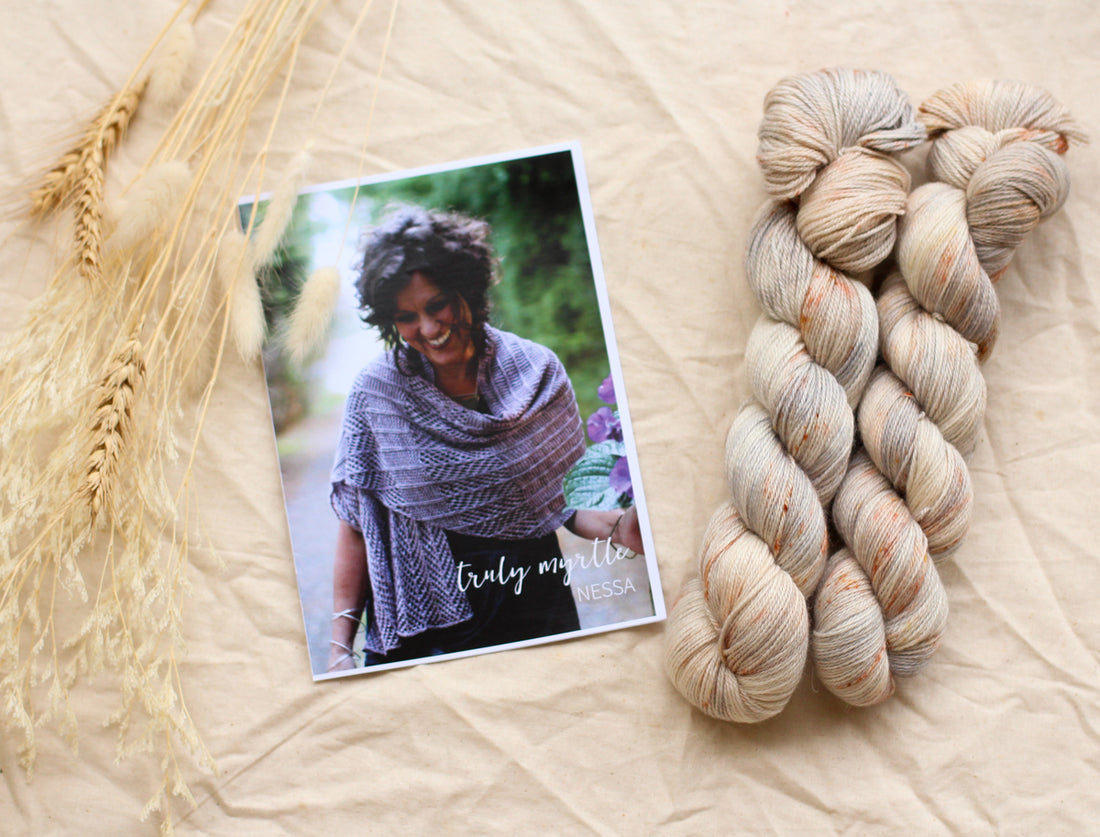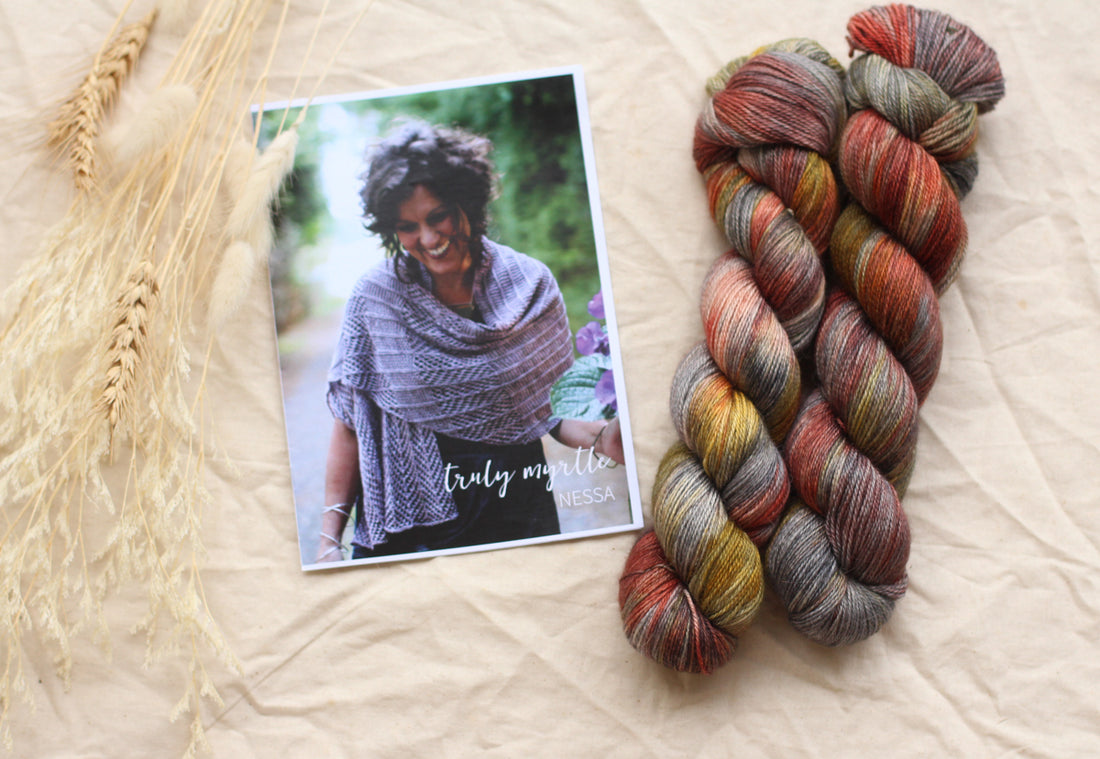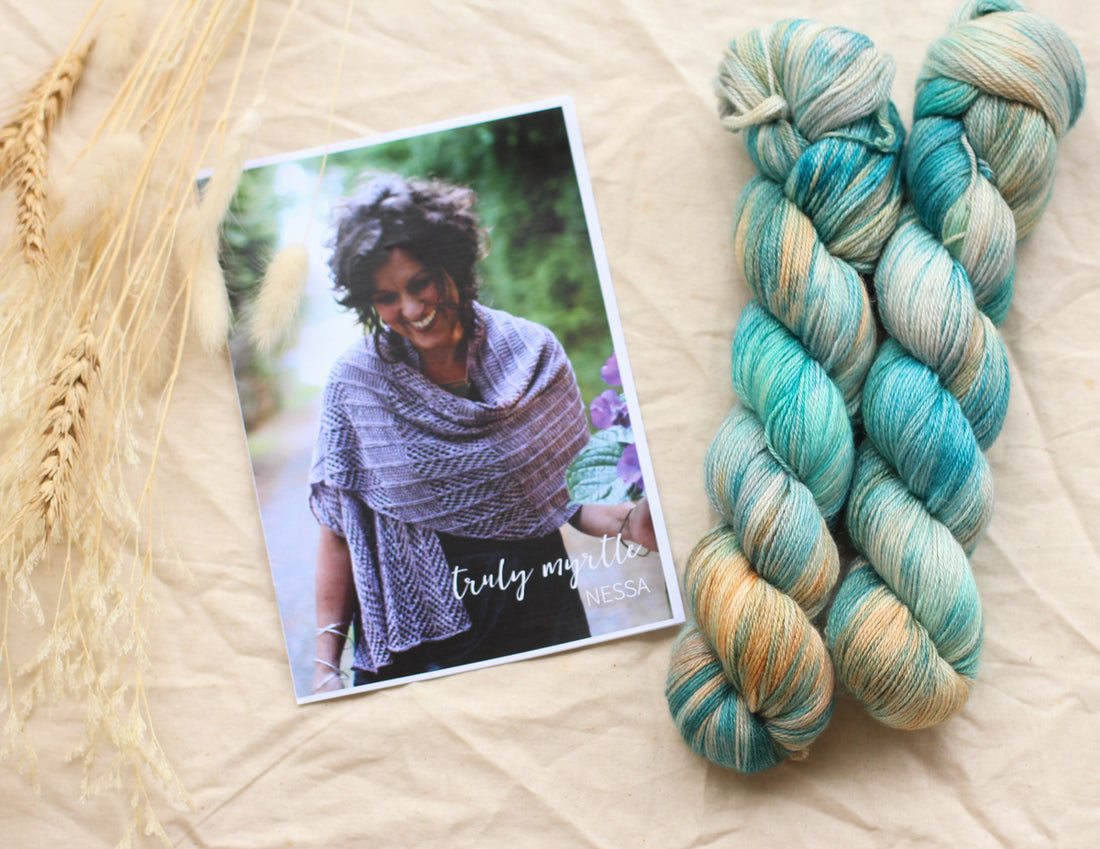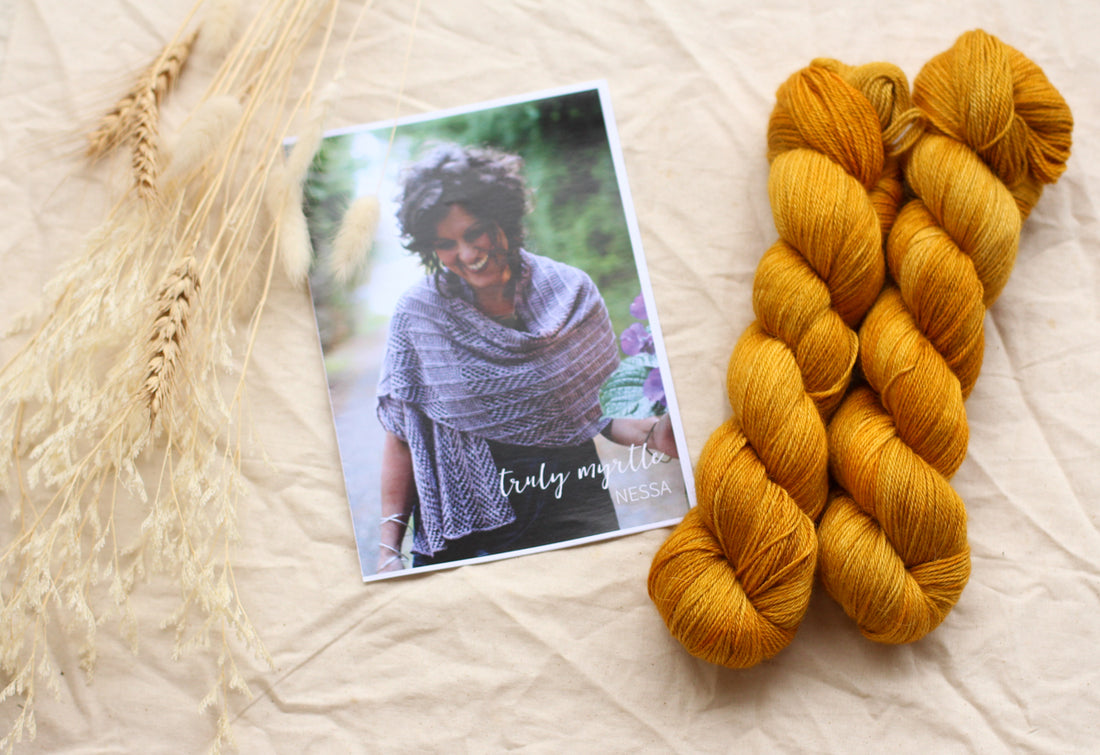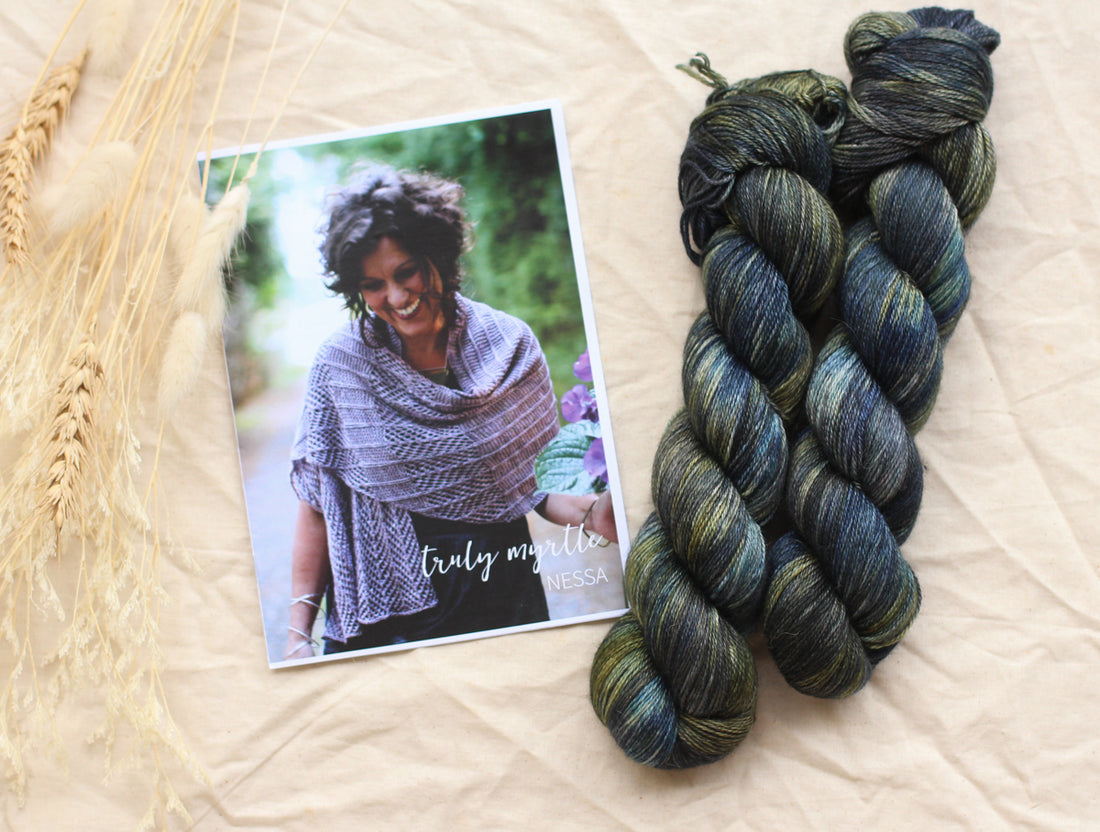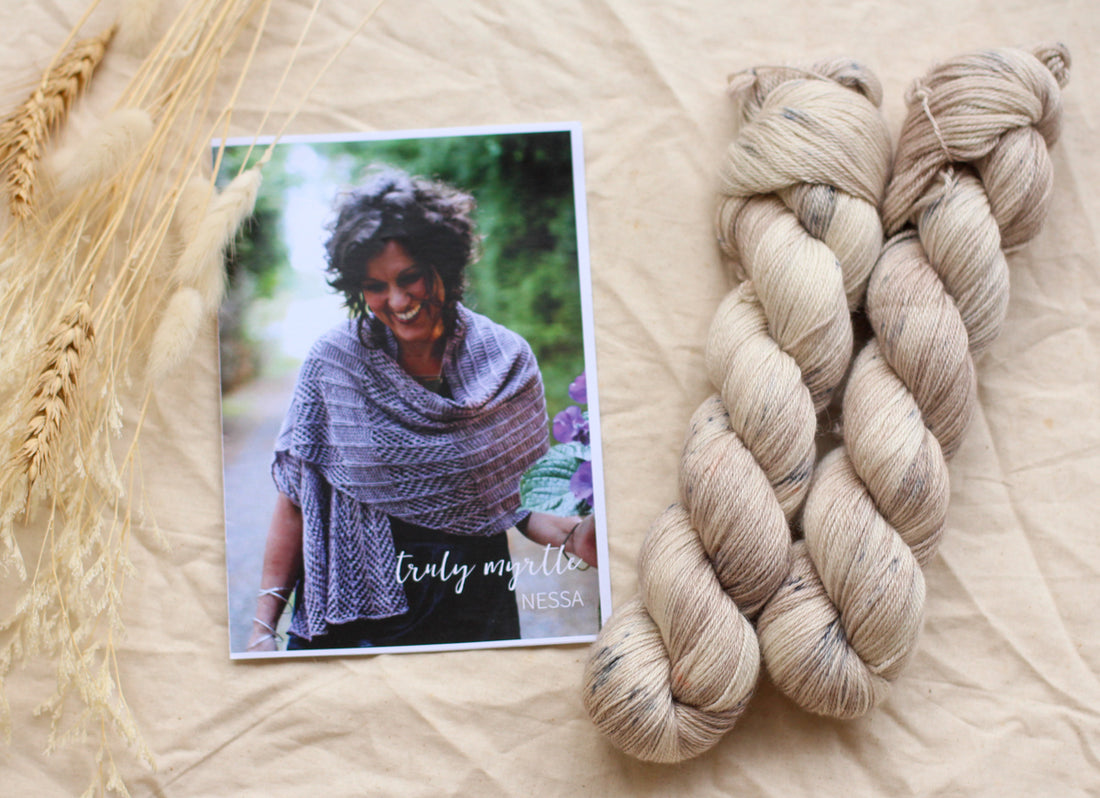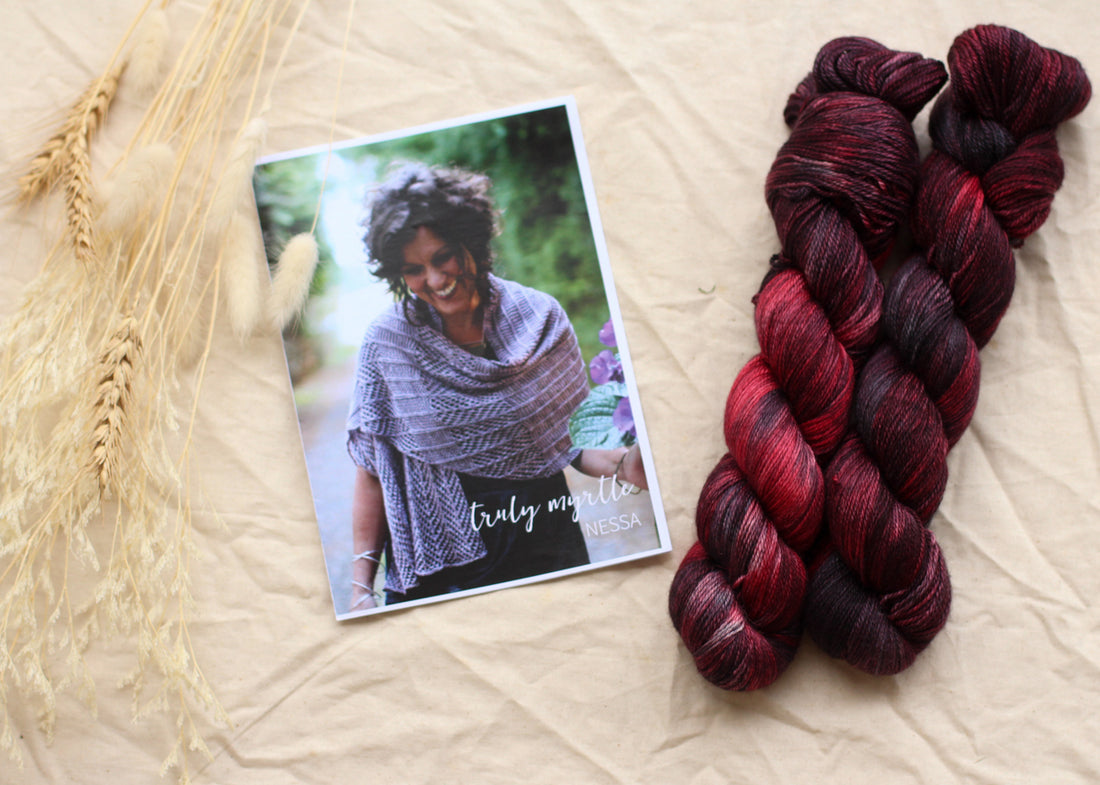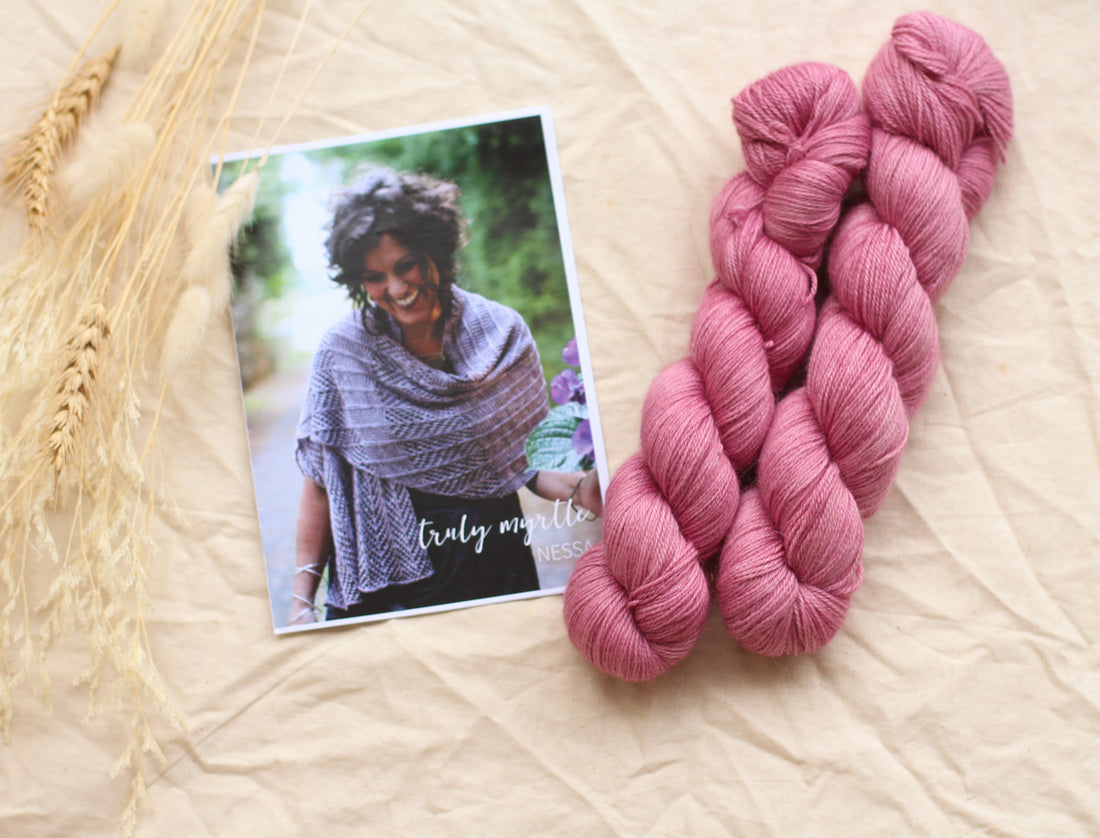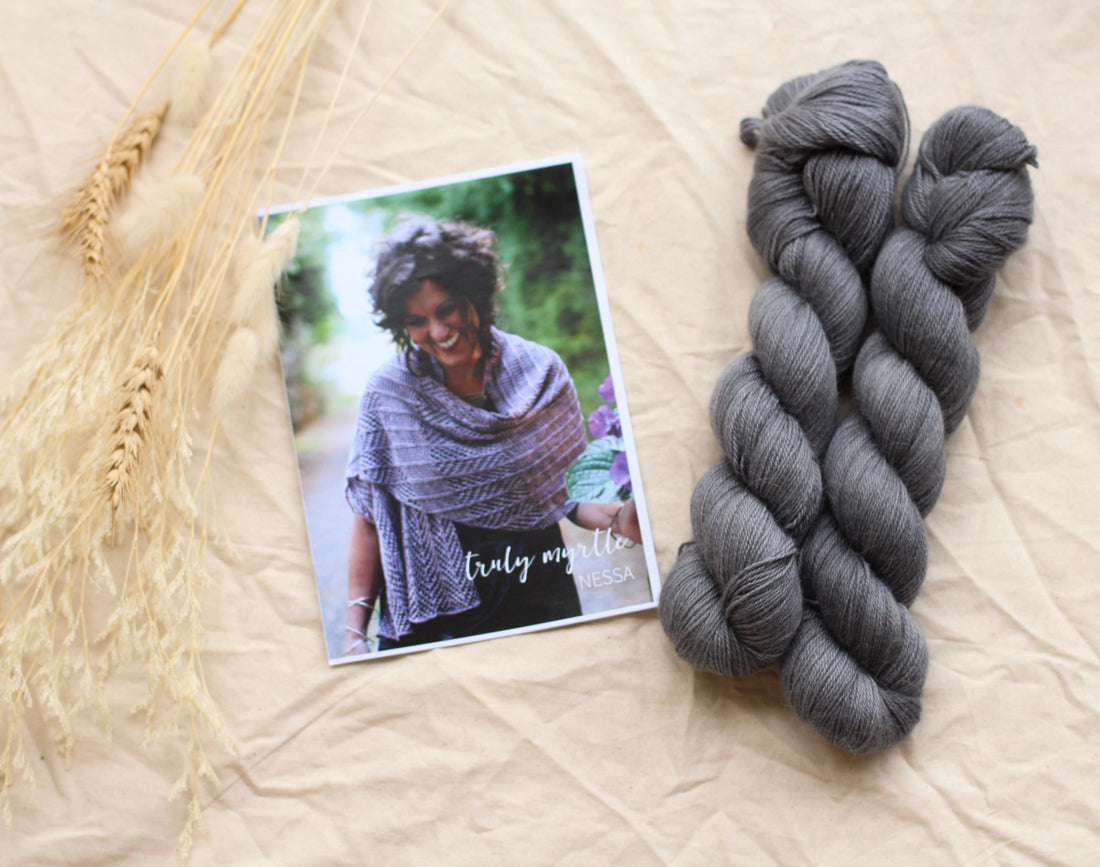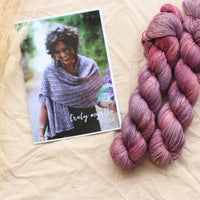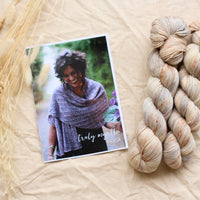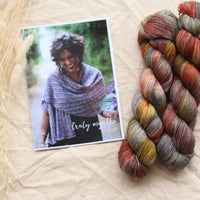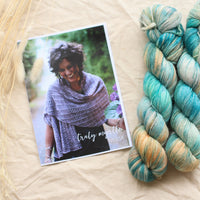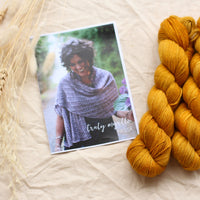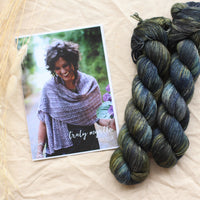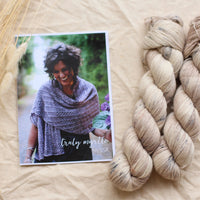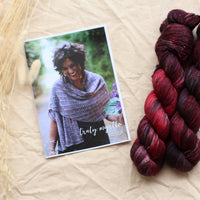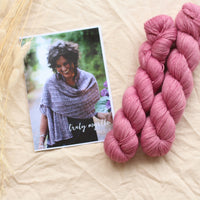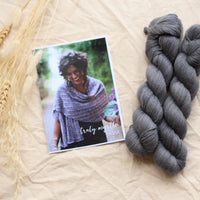 Nessa Shawl by Libby Jonson | Knitting Kit
The complete Knitting Kit includes the Nessa Shawl by Libby Jonson (printed) & luxury hand dyed yarn to knit it with.
Knit yourself a deliciously soft Nessa shawl with this luxury kit. We've done the hard work for you with colour selection - Nessa will look gorgeous in each of these hand-dyed colourways.

"Full of delicious texture and detail, Nessa is a soft, light wrap, perfect in her simple lines and lace panels. Dressed up for a night out under the stars or curled up at home, Nessa is the most lovely backdrop for hand-dyed yarns." - Libby Jonson

This kit features Blackwattle Kunzea, the most delightful yarn you'll ever touch! A delicious blend of Alpaca, Silk & Cashmere, this yarn is irresistibly soft with a lovely drape & sheen.
Your kit will arrive wrapped in brown paper, making a fantastic gift (or a treat for yourself)!
2 x 100g skeins of Blackwattle Kunzea 4ply (1 skein of each colour in your selected colourway)

1 x copy Nessa by Libby Jonson in an A5 printed booklet

Needles are not included; you can purchase needles separately here. Recommended needle size is 4mm.
Adventurous Beginner
Ideal as your first lace project, Nessa features slipped stitches and garter stitch.
About Say! Little Hen Yarns
Sustainability & Ethos
With sustainability in mind, all of the cotton yarns in our shop are either certified organic with GOTS or certified with Better Cotton Initiative (BCI), and we also stock locally grown and/or produced wool and alpaca yarns. The softness of yarns is paramount to us, and you'll find each yarn we stock is very soft. 
Find Out More