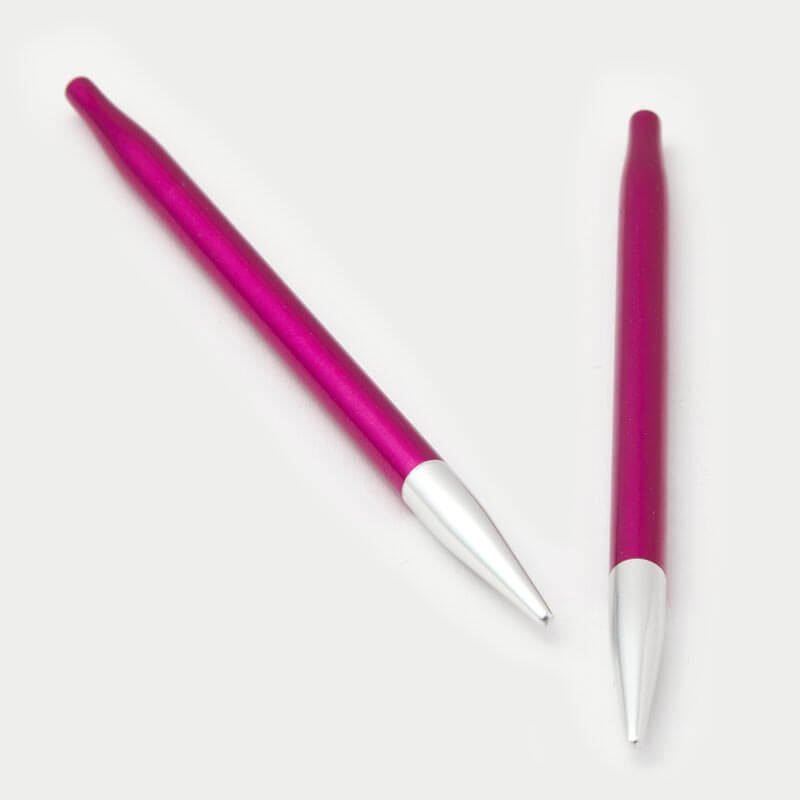 KnitPro Zing Interchangeable SHORT | Knitting Needle Tips
KnitPro produces a range of high-quality needles that are durable and above all a delight to use.
Zing Interchangeable needle tips are lightweight, with the aluminium needle giving a good amount of slip to ensure that stitches move freely along the needle. They screw onto the KnitPro cables for hours of knitting enjoyment.

Interchangeable needles are ideal if you need a large collection of needle sizes or regularly work patterns that change sizes mid-project - simply unscrew the tips, attach the new size and knit away!
You can purchase matching cables separately here. 
Short length
.
(Colour shown is an example only - each size is colour coded, therefore the colour of your needles may be different from the image).
About Say! Little Hen Yarns
Sustainability & Ethos
With sustainability in mind, all of the cotton yarns in our shop are either certified organic with GOTS or certified with Better Cotton Initiative (BCI), and we also stock locally grown and/or produced wool and alpaca yarns. The softness of yarns is paramount to us, and you'll find each yarn we stock is very soft. 
Find Out More