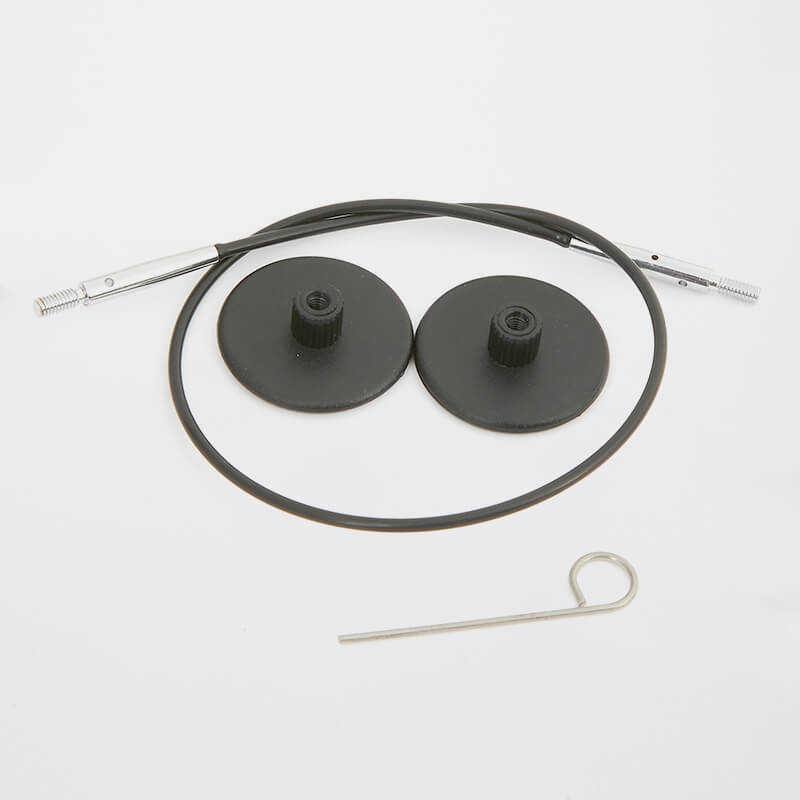 KnitPro Interchangeable Cables | Black Nylon
Interchangeable needles are ideal if you need a large collection of needle sizes or you need to change cable length mid-project after decreasing/increasing - simply slip your stitches on the new cable, screw on the needle tips and knit away!

Made of resilient and flexible material, the cables provide a smooth join with no kinks or twists.
Long threaded screw-in "join" ensures that cables and needles stay connected.
Tightening hole provided in the metal join for extra secure tightening. A specially designed "key" facilitates effortless tightening. End caps easily fit on cables and keeps the knitting safe.
Included:
Each set includes 1 x cable in specified length, cable key for attaching tips & 2 end caps to keep your knitting safe whilst changing needles.
About Say! Little Hen Yarns
Sustainability & Ethos
With sustainability in mind, all of the cotton yarns in our shop are either certified organic with GOTS or certified with Better Cotton Initiative (BCI), and we also stock locally grown and/or produced wool and alpaca yarns. The softness of yarns is paramount to us, and you'll find each yarn we stock is very soft. 
Find Out More