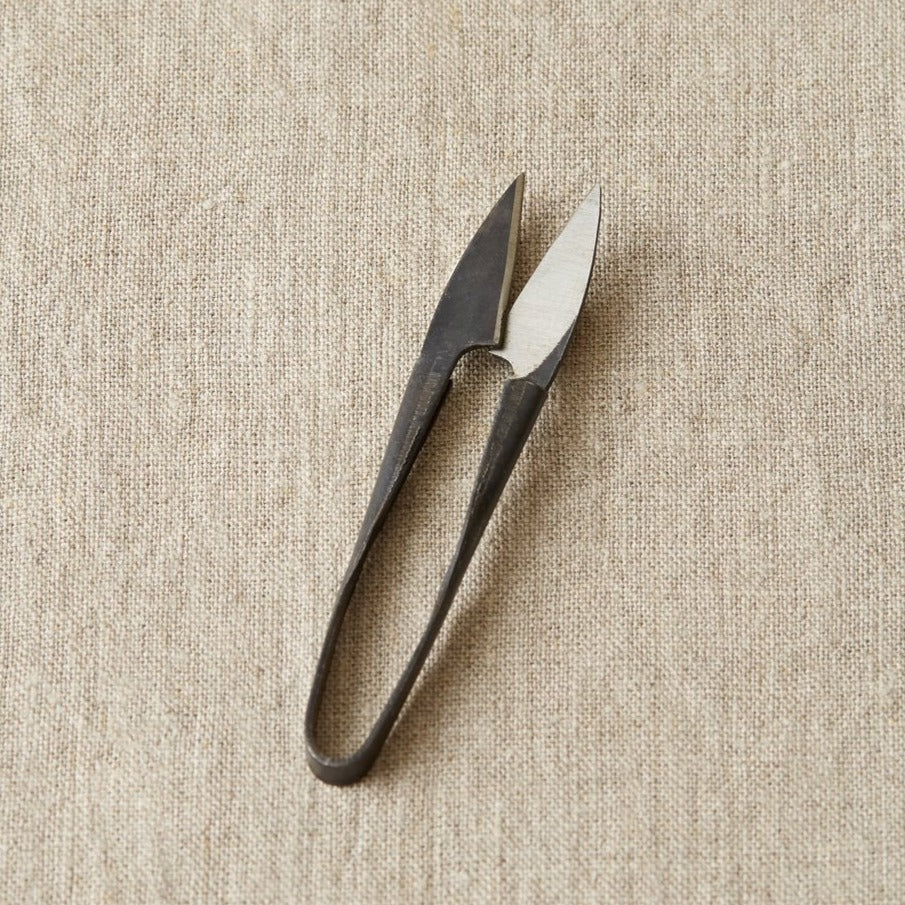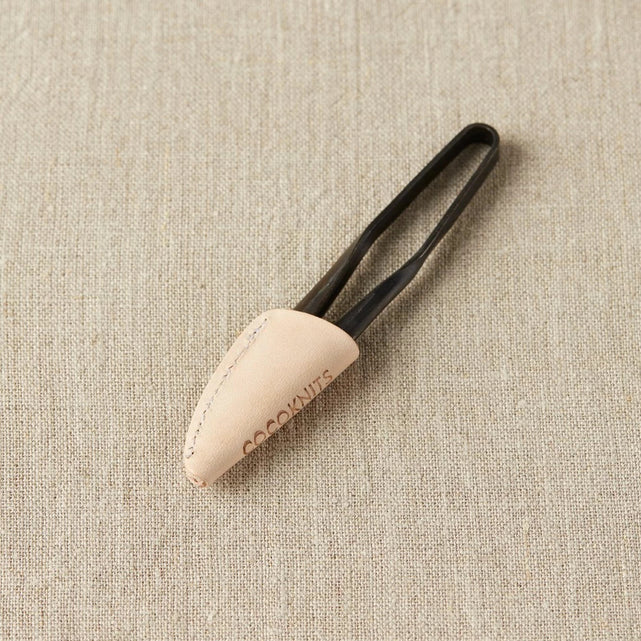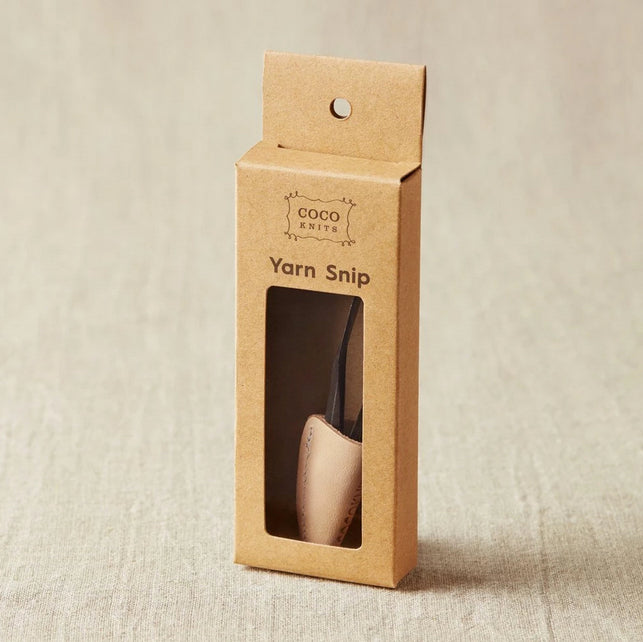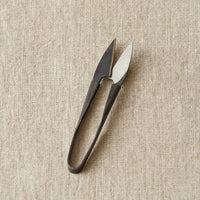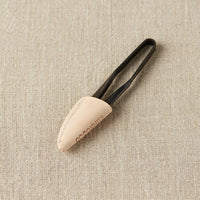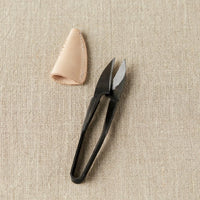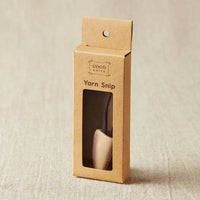 The Cocoknits Yarn Snip is a handy little tool. Made from forged iron, these palm-sized snips bear a similar resemblance to the sheep shears of old - a nice connection when you're working with wool!
The design makes these snips plastic-free - better for the environment and also much longer-lasting for you! Streamlined and good for only one thing – snipping yarn (which means they won't be 'borrowed' for other jobs!).
Each snip/scissor comes with a natural vegetable-tanned leather protective cover.
- One-piece snip is made of forged black steel
- Leather point protector is natural, vegetable-tanned leather
- 10cm/4" in length

Please note these are snips, not scissors, and they are imperfectly hand-forged. They have a nice heft in the hand, and the good news is that no one is going to borrow them from your knitting kit – they are really only good for snipping yarn!
About Say! Little Hen Yarns
Sustainability & Ethos
With sustainability in mind, all of the cotton yarns in our shop are either certified organic with GOTS or certified with Better Cotton Initiative (BCI), and we also stock locally grown and/or produced wool and alpaca yarns. The softness of yarns is paramount to us, and you'll find each yarn we stock is very soft. 
Find Out More