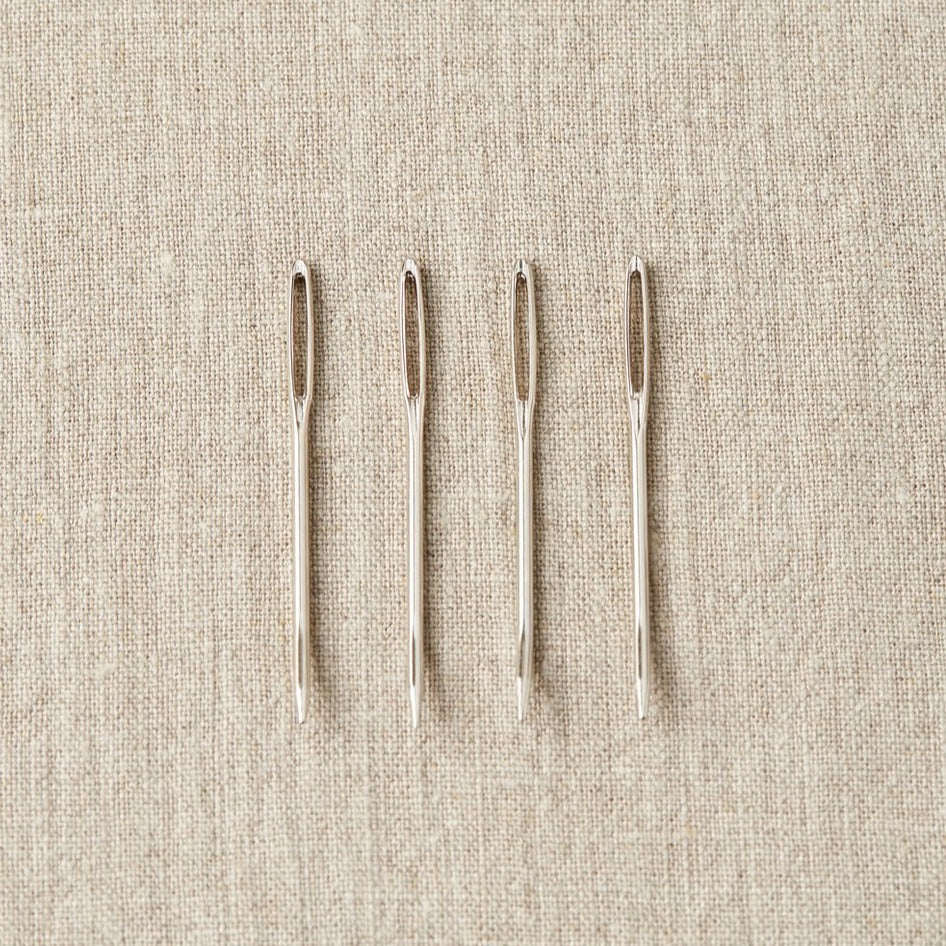 Cocoknits Tapestry Needle | Wool Needle
Tapestry needles (also known as wool or darning needles) are ideal for joining seams or weaving in ends. These needles have been specifically designed for knitting and crochet and feature a slightly curved tip.
Contains 4 needles in 2 sizes:
- 2 small (size 14)
- 2 larger (size 13)
About Say! Little Hen Yarns
Sustainability & Ethos
With sustainability in mind, all of the cotton yarns in our shop are either certified organic with GOTS or certified with Better Cotton Initiative (BCI), and we also stock locally grown and/or produced wool and alpaca yarns. The softness of yarns is paramount to us, and you'll find each yarn we stock is very soft. 
Find Out More