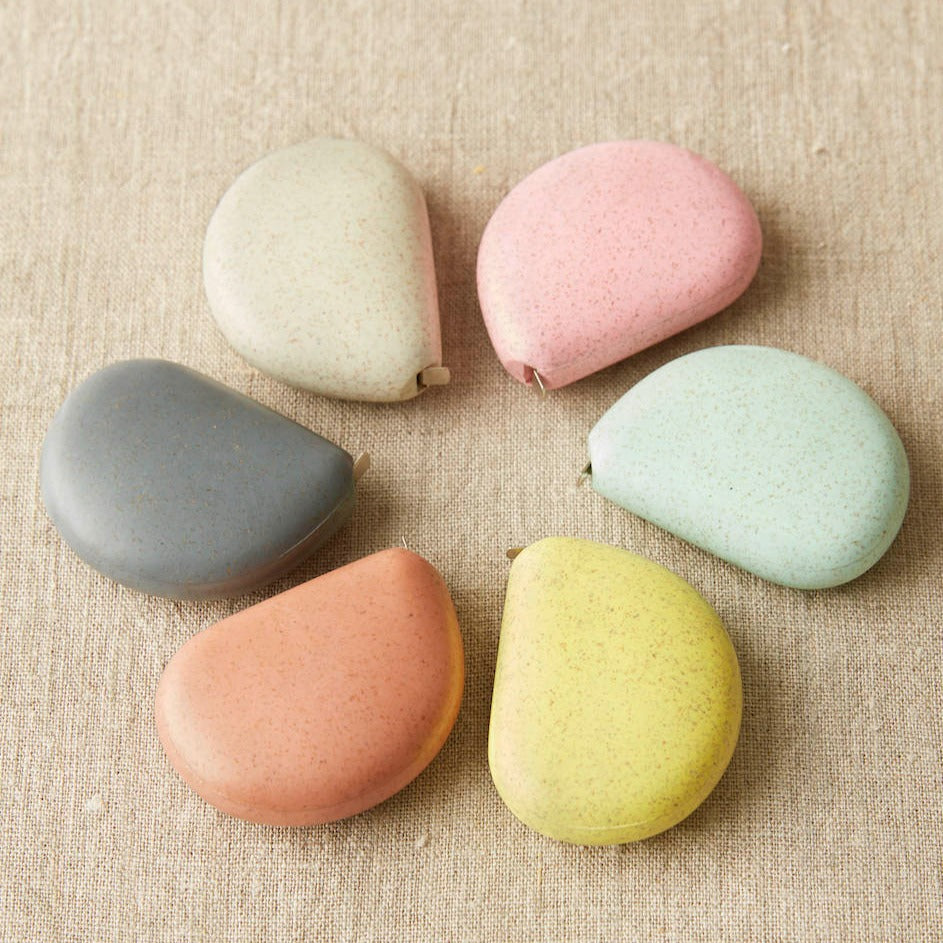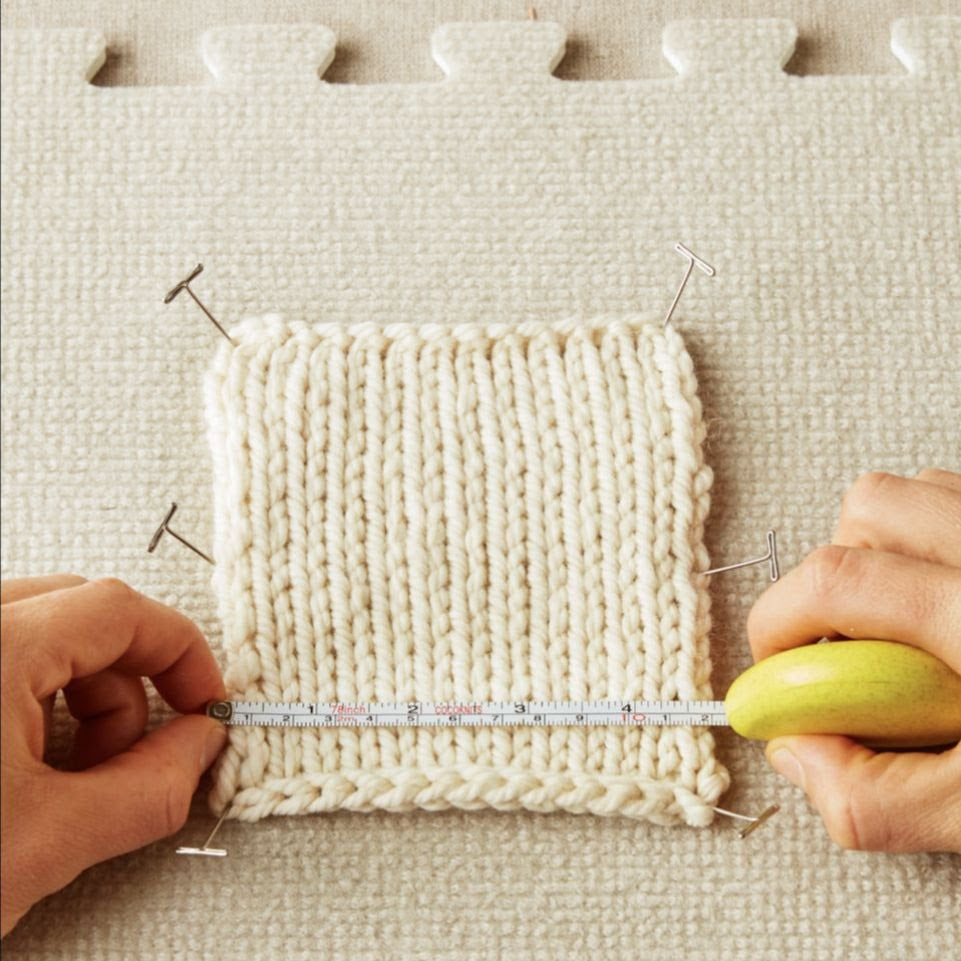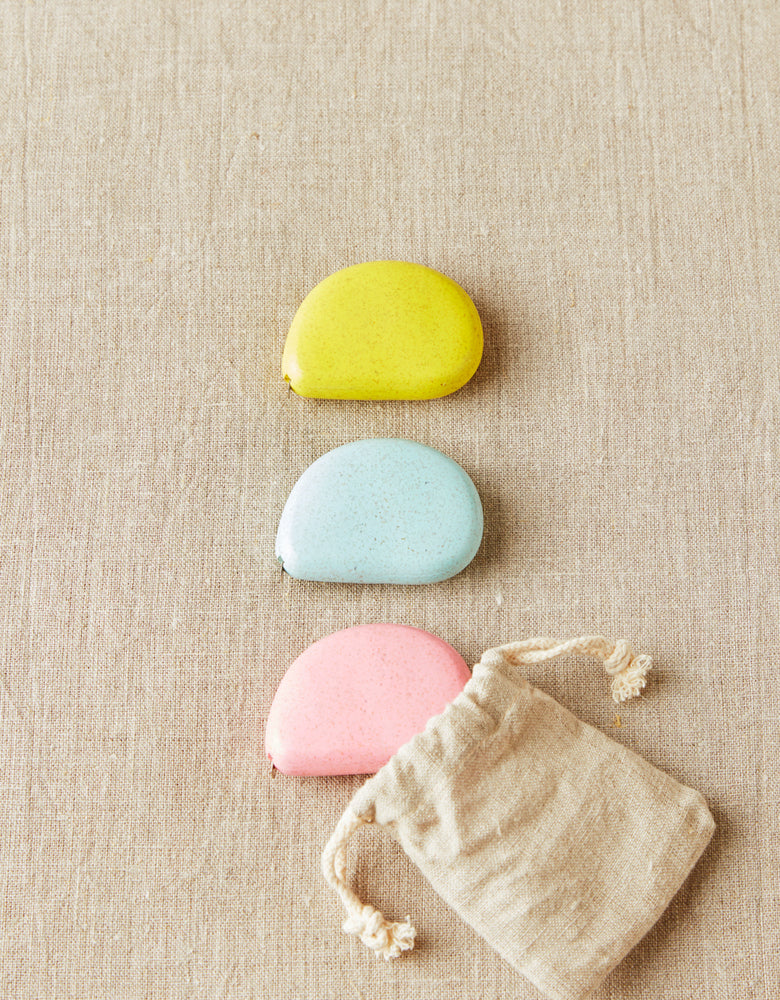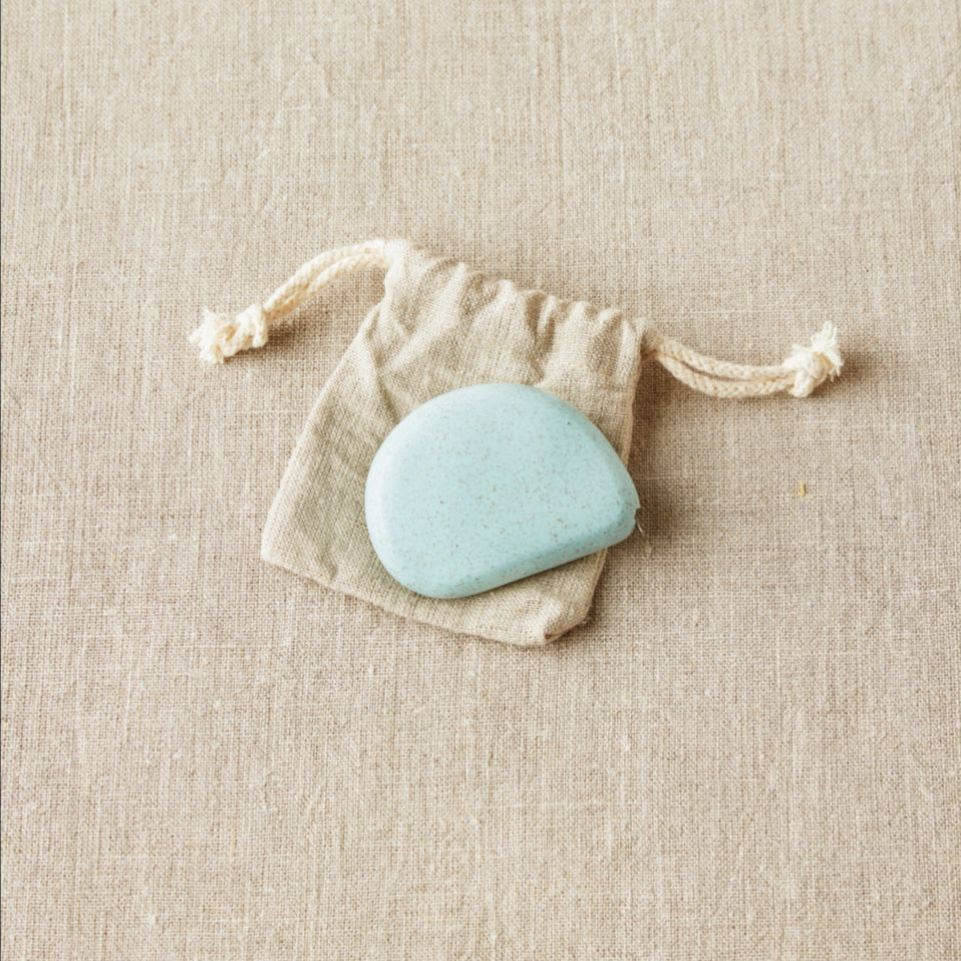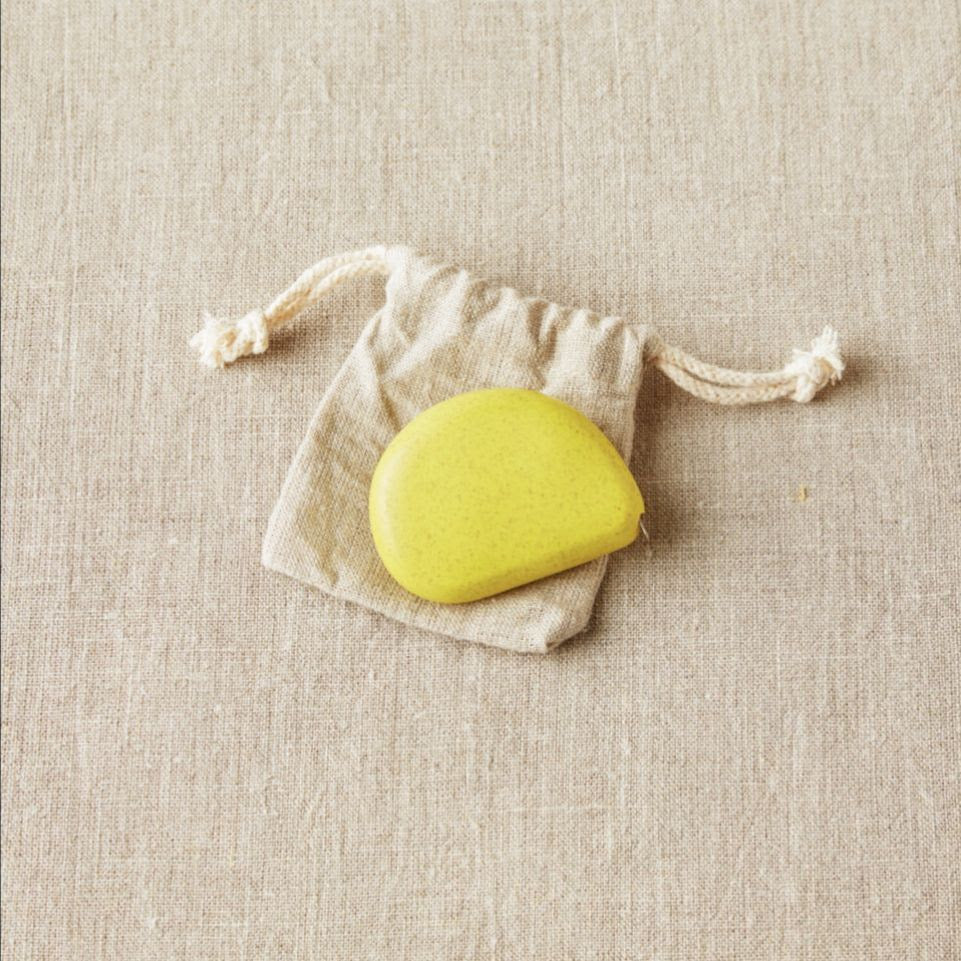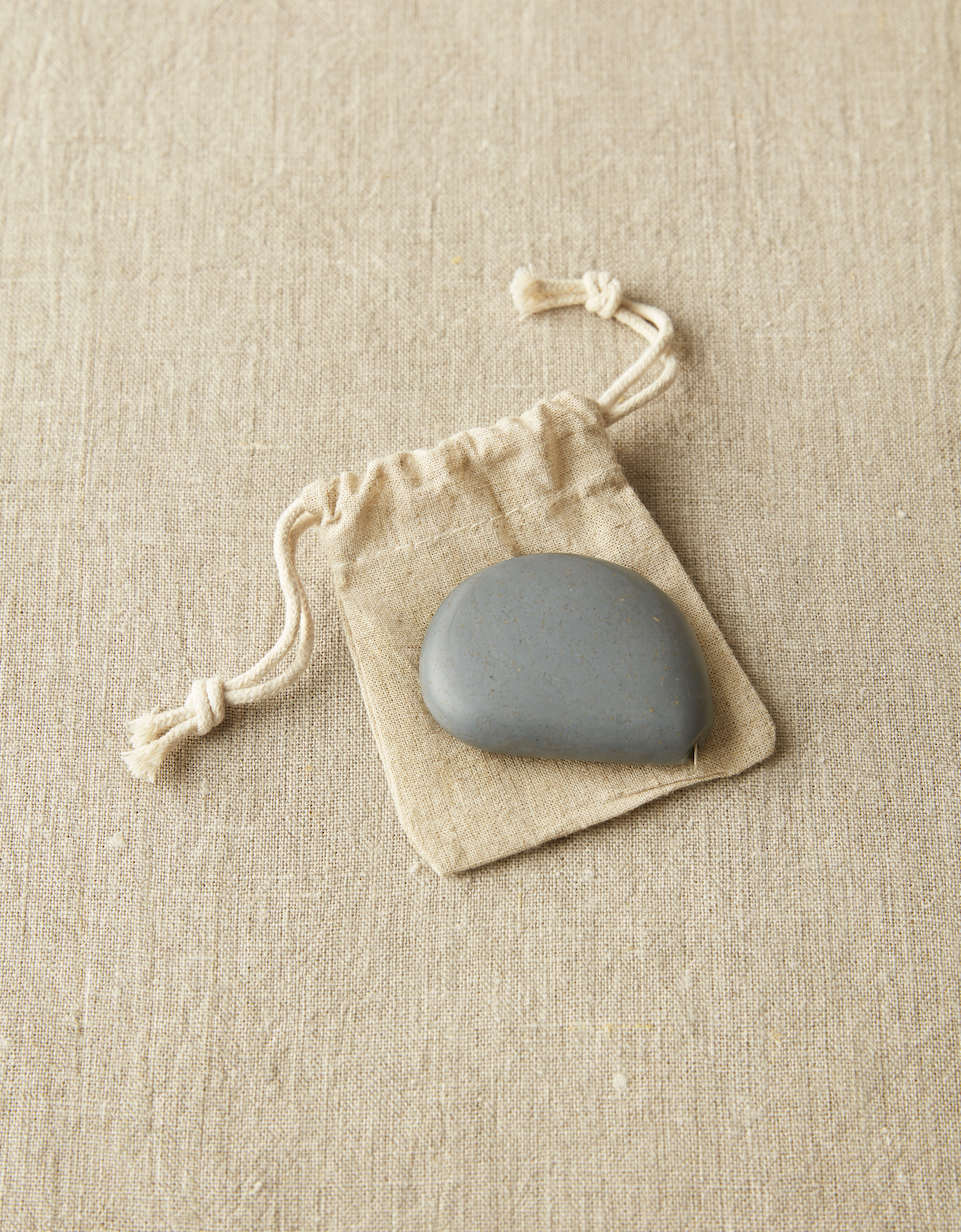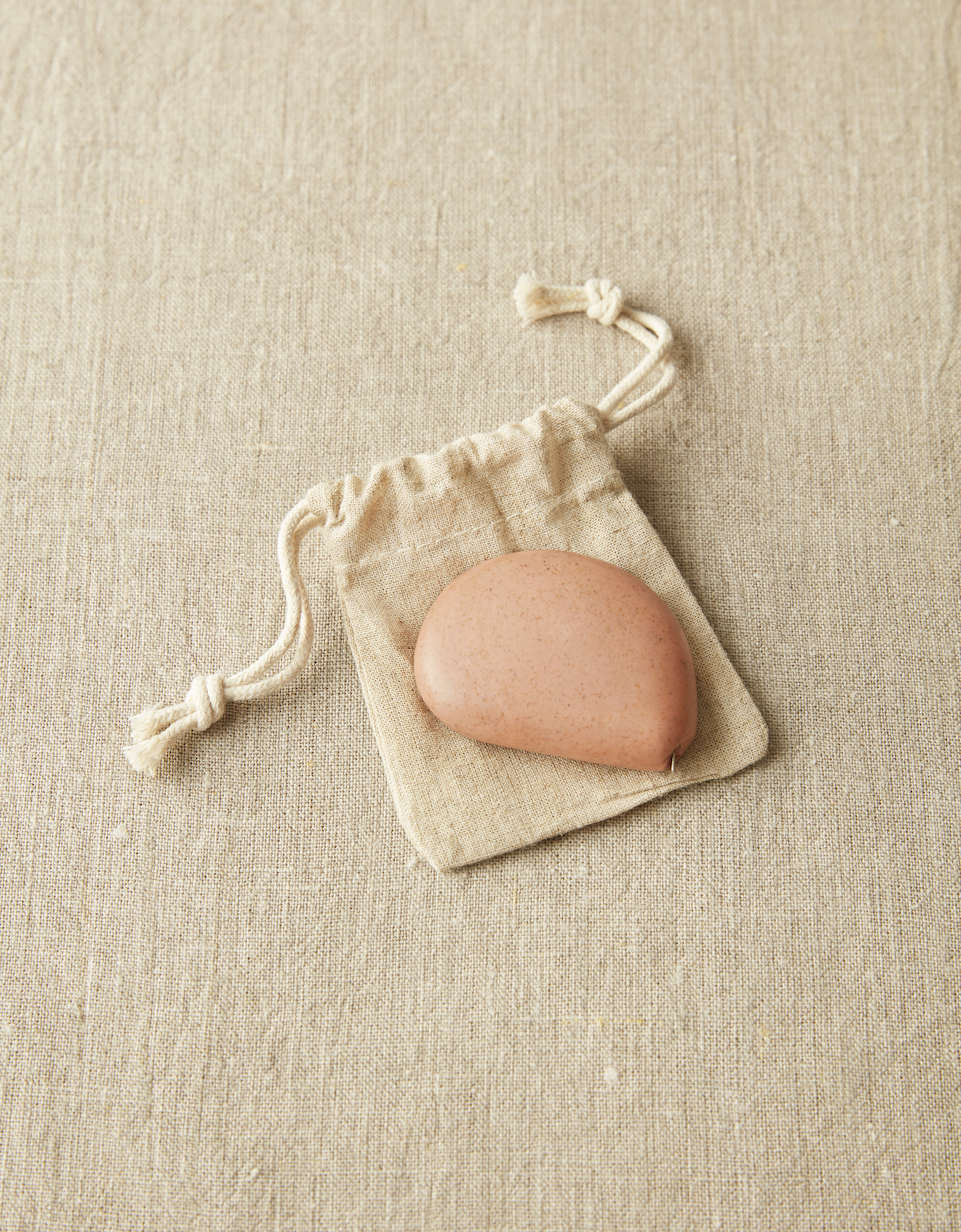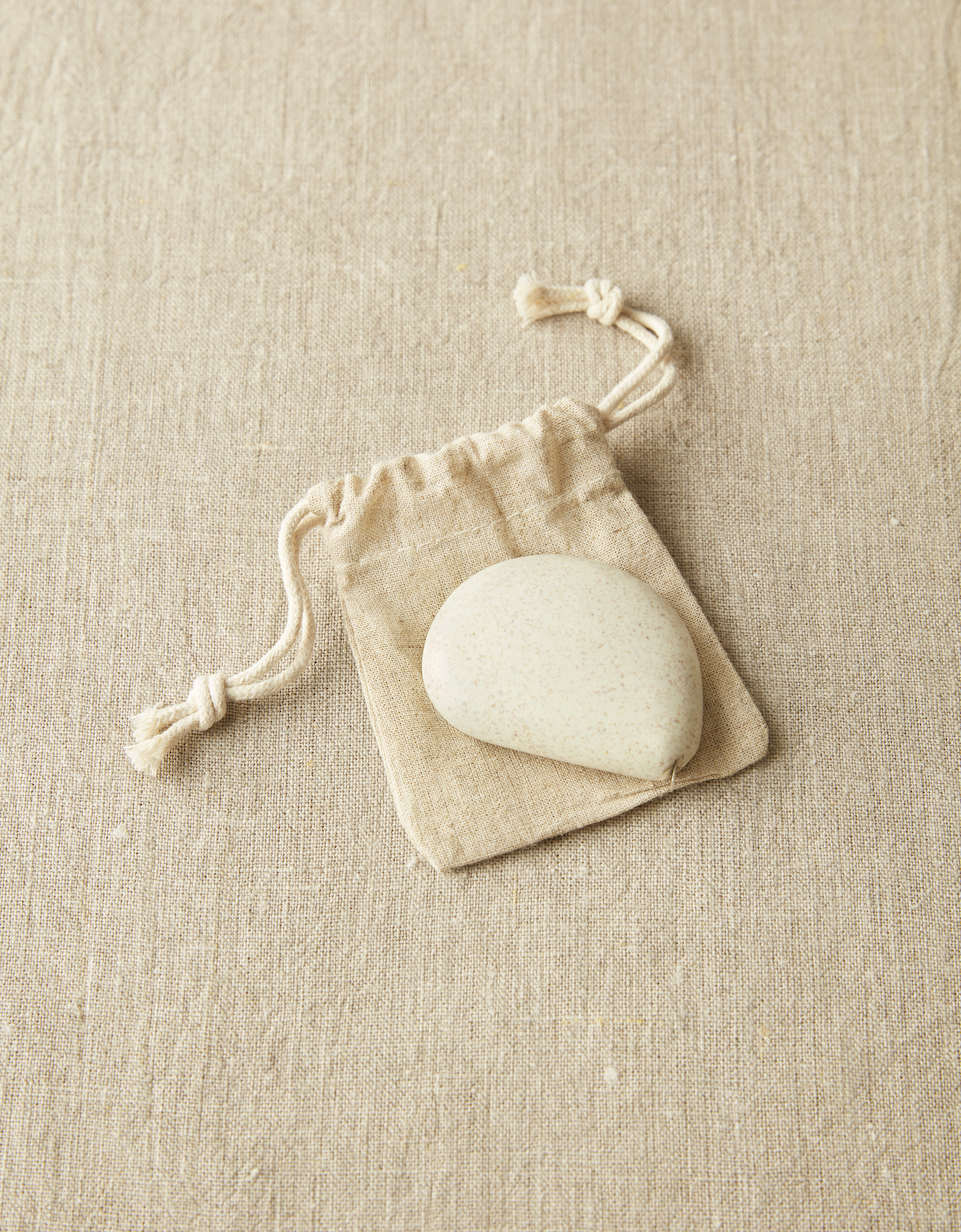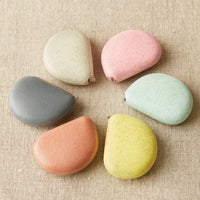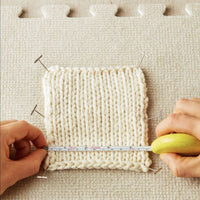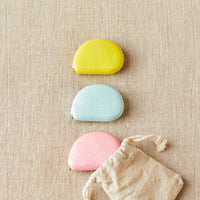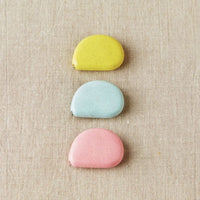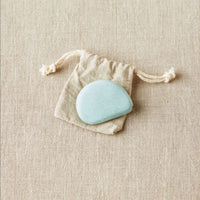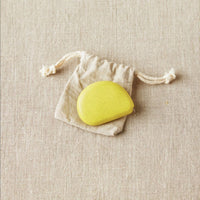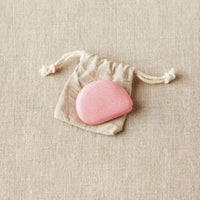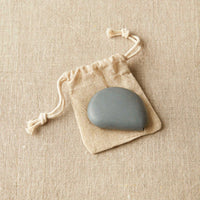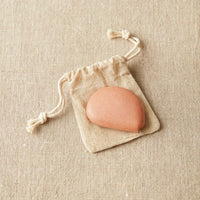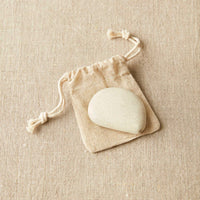 These retractable tape measures tuck away neatly into your project bag, ready to be used at a moments notice. Cocoknits Tape Measures are not only functional but beautiful, available in 3 pretty colours and 100% plastic-free!
These are made of moulded PLA - a 100% fibre waste called polylactic acid, which is made from fermented plant starch such as corn, beets or sugar cane. It is 100% biodegradable and contains no plastic. 
The metal tape measure inside measures both inches and cm/mm, and has a metal tab on the end to keep it from retracting into the body of the tape measure. There is no locking mechanism so it could be kept plastic-free and reduce the likelihood of breakage.
Size
6.5cm x 5cm x 1.27cm
The Metal tape measures 2m long
Tape measures come packaged in a linen drawstring bag with Cocoknits logo, perfect for storing it in!
About Say! Little Hen Yarns
Sustainability & Ethos
With sustainability in mind, all of the cotton yarns in our shop are either certified organic with GOTS or certified with Better Cotton Initiative (BCI), and we also stock locally grown and/or produced wool and alpaca yarns. The softness of yarns is paramount to us, and you'll find each yarn we stock is very soft. 
Find Out More