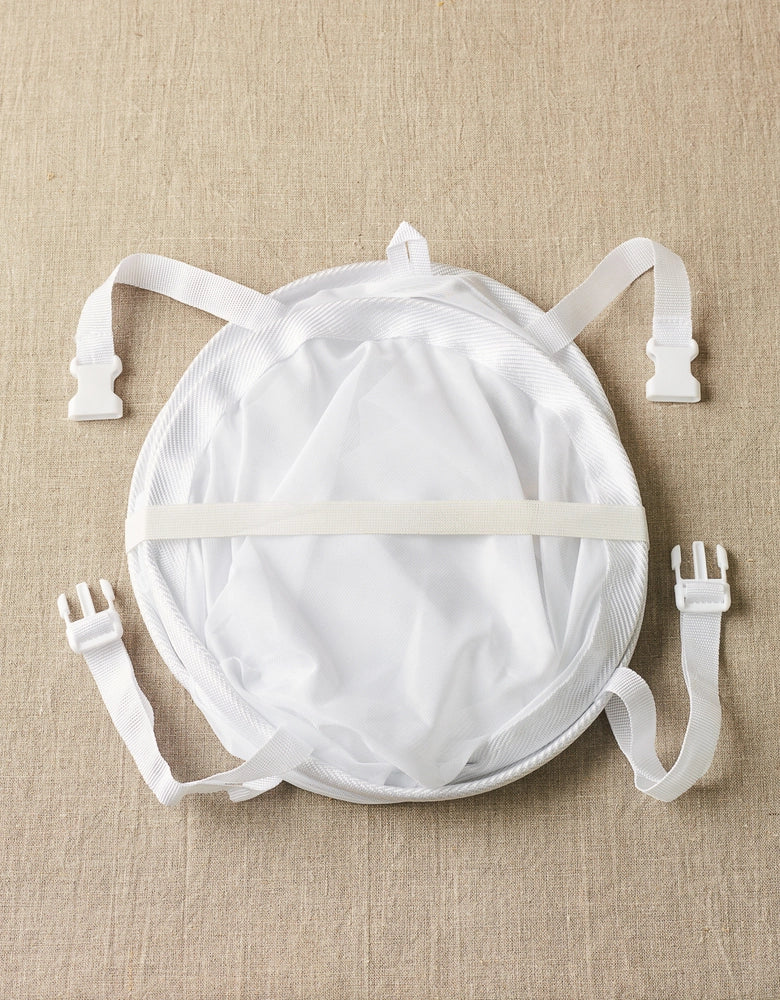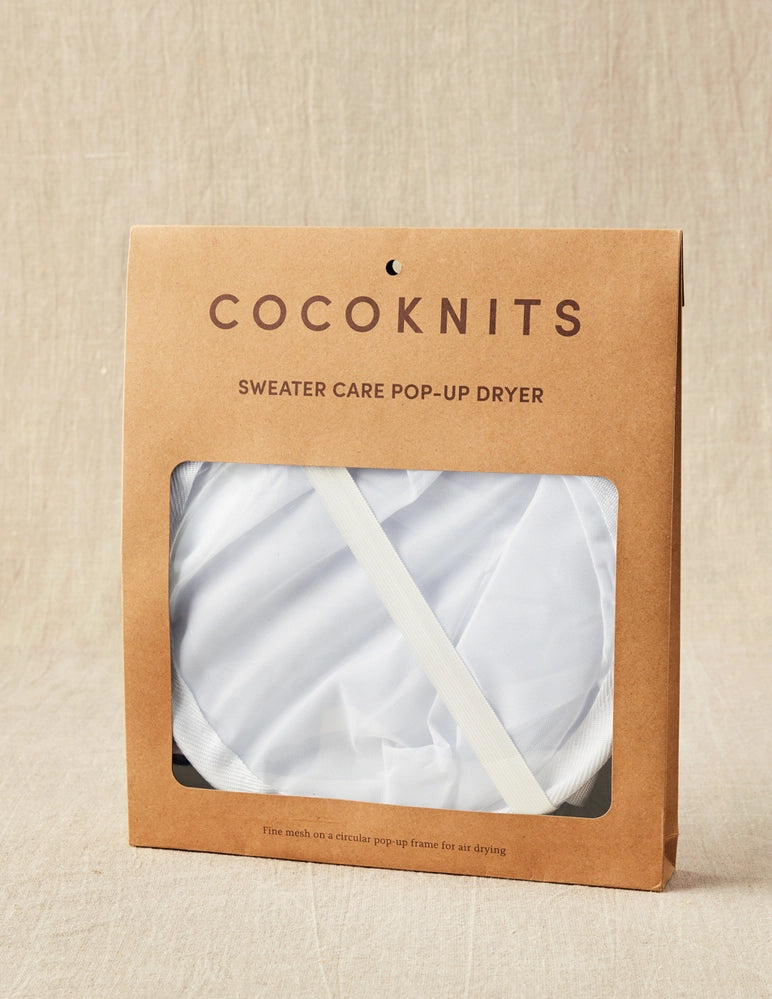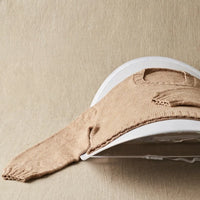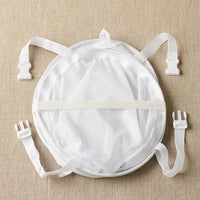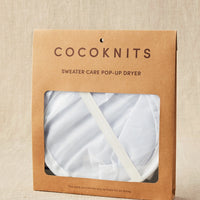 The Cocoknits Pop-up Dryer enables free air circulation on both sides of your drying handmade items. It helps air dry hand washables more quickly by allowing increased airflow above and below your garment. We find that a jumper can dry overnight on the Dryer, when it can take a few days if left flat on blocking mats.
Simply open the pop-up dryer to the desired height, secure with the buckle straps, place it on a towel, blocking mat, or water-resistant surface, and lay your damp item over the mesh.
Whether machine or hand washable, this dryer will help your knits look their best for years to come.
- Buckle straps for adjustable height.
- Mesh is woven from yarn made from recycled plastics.
- Folds flat for easy storage.
- Size: 71 x 86 cm (open), 28cm dia. (folded).
About Say! Little Hen Yarns
Sustainability & Ethos
With sustainability in mind, all of the cotton yarns in our shop are either certified organic with GOTS or certified with Better Cotton Initiative (BCI), and we also stock locally grown and/or produced wool and alpaca yarns. The softness of yarns is paramount to us, and you'll find each yarn we stock is very soft. 
Find Out More