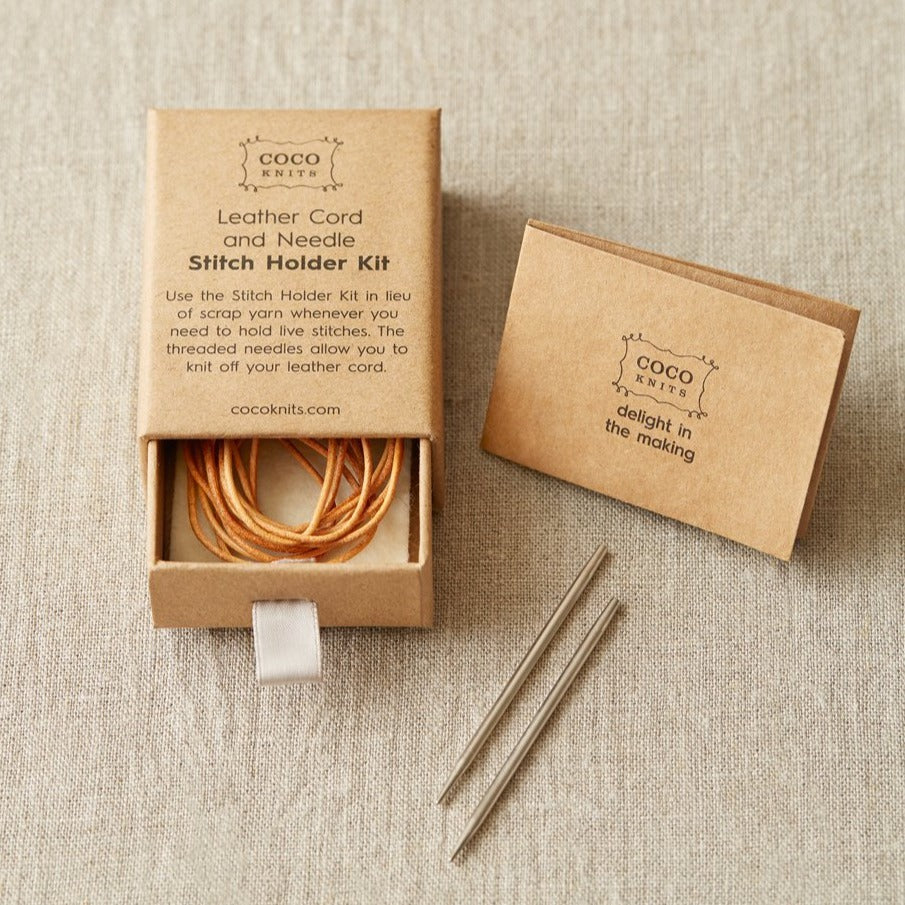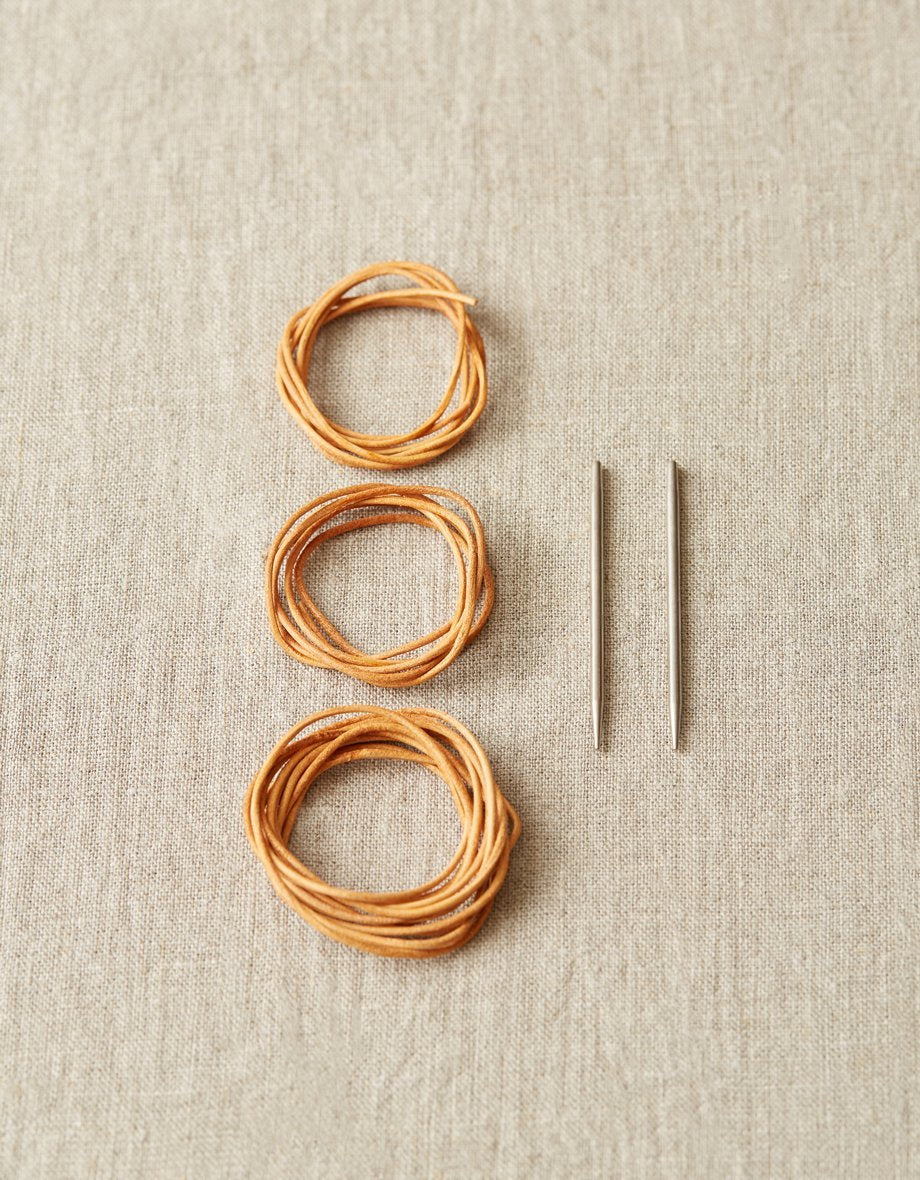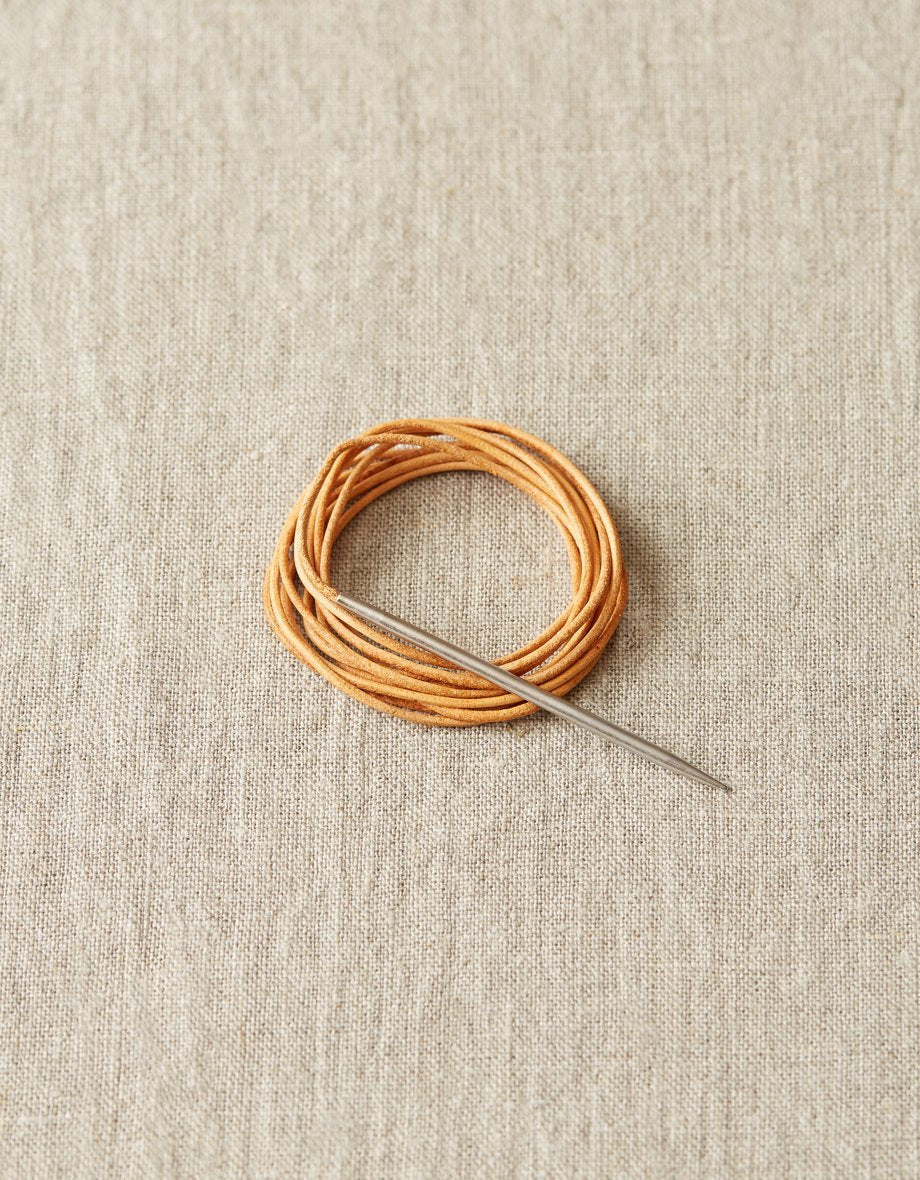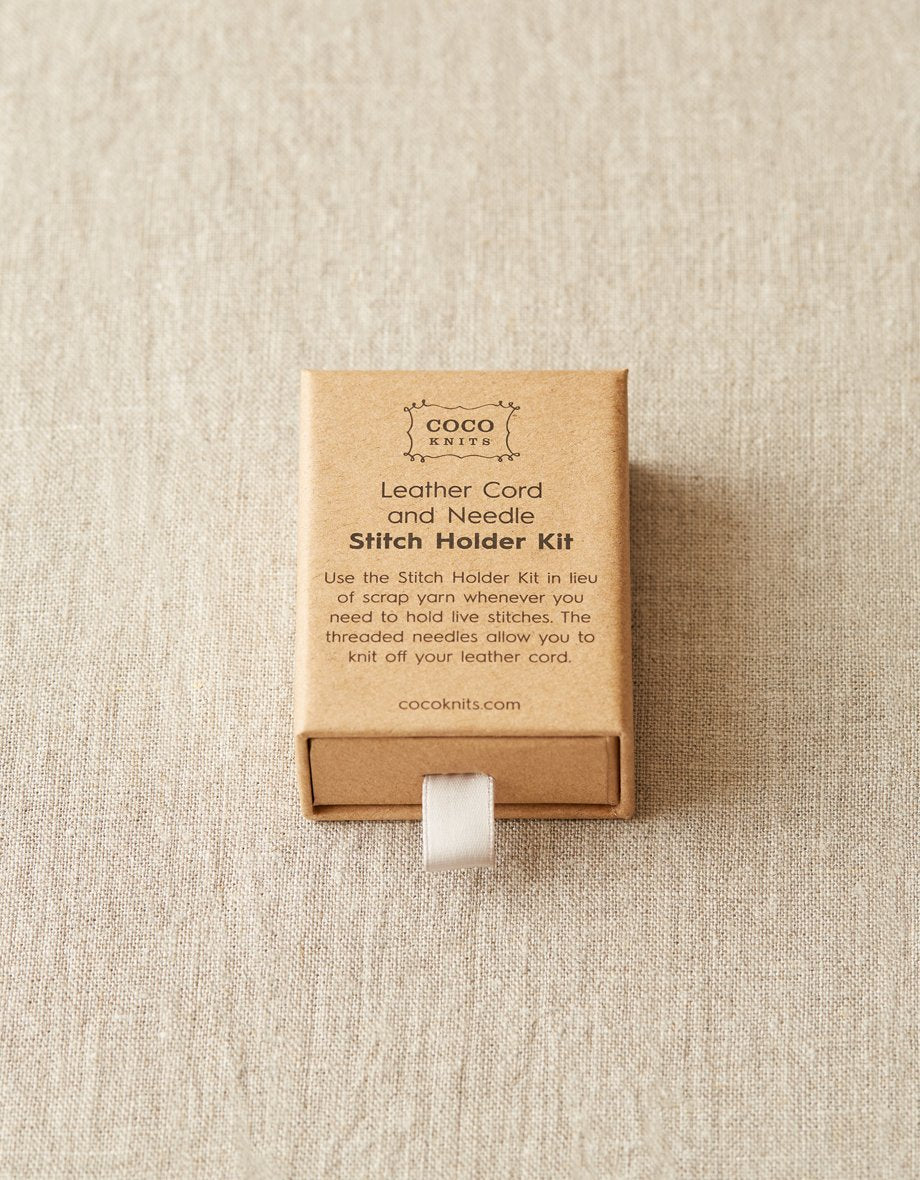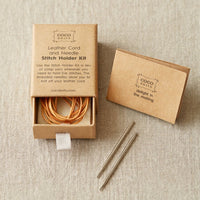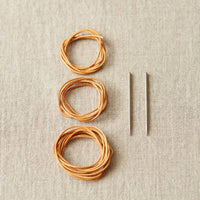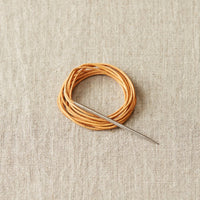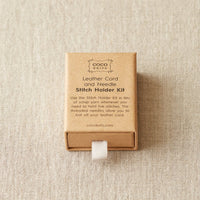 Cocoknits Stitch Holder Kit
If you're a garment knitter this kit is a must in your tool collection. This kit holds your spare stitches in a fuss-free way. 

When knitting in the round, you always have sleeve stitches set aside and waiting. A straight stitch holder doesn't work for this, and leaving them on a spare needle can become cumbersome. 
The leather cord is soft and flexible just like scrap yarn. But, unlike scrap yarn, your stitches won't disappear into themselves - instead, they stay in place on the leather cord.
The best part? When you're ready to pick up your stitches, the needle screws into the end of the cord, allowing you to knit straight onto your needle.
No more transferring stitches backwards and forwards from needle to scrap yarn, to needles again! 
2 interior threaded needles

Three lengths of leather cord
- 1 Long (150cm)
- 2 Short (75cm)

The kit comes in a Kraft box drawer with a cotton pull-tab, perfect for storing everything neatly together.
Use the leather cord in place of scrap yarn to hold live stitches. When you're ready to work your stitches again, screw the needle into the end of the cord and knit them straight onto your knitting needle.
About Say! Little Hen Yarns
Sustainability & Ethos
With sustainability in mind, all of the cotton yarns in our shop are either certified organic with GOTS or certified with Better Cotton Initiative (BCI), and we also stock locally grown and/or produced wool and alpaca yarns. The softness of yarns is paramount to us, and you'll find each yarn we stock is very soft. 
Find Out More