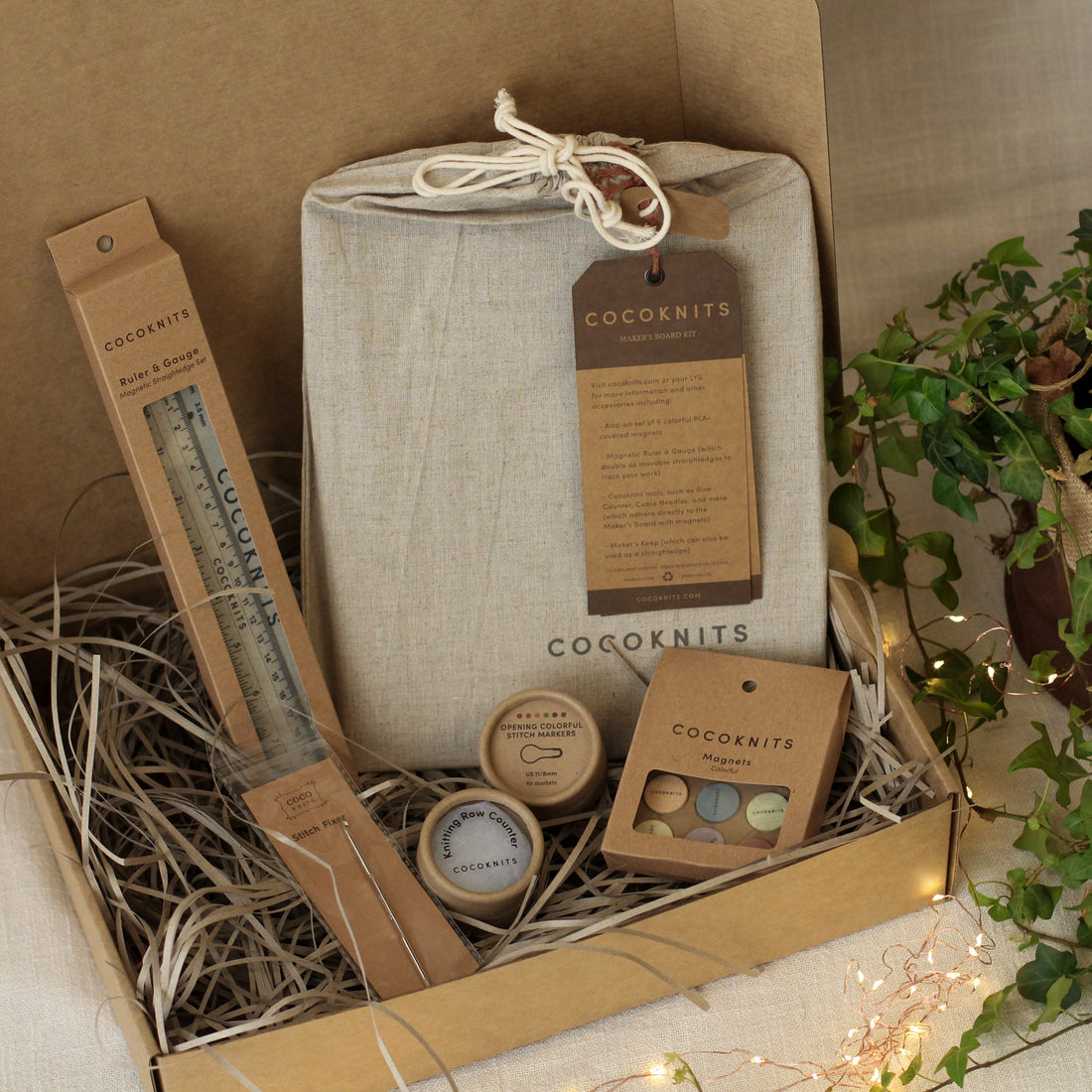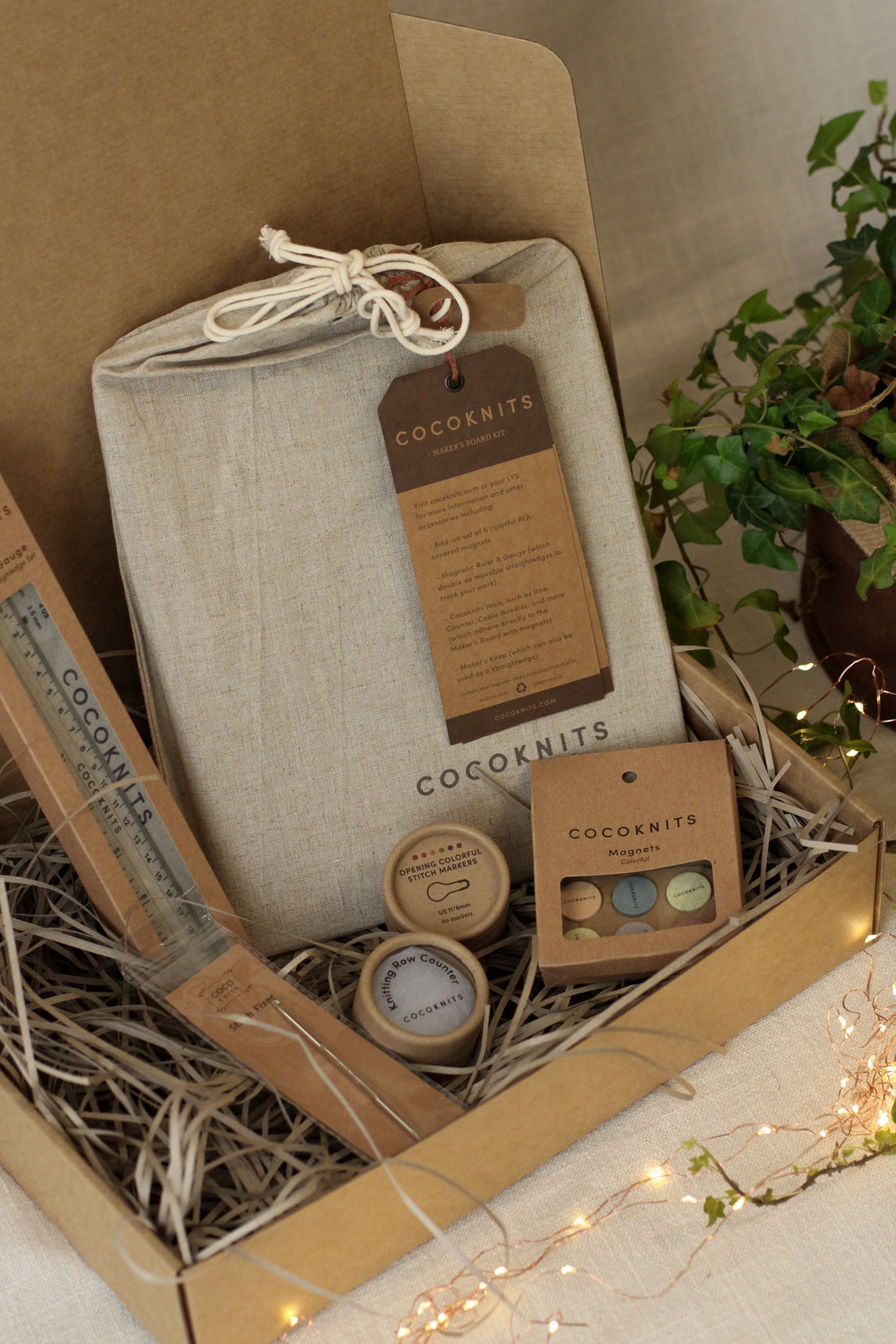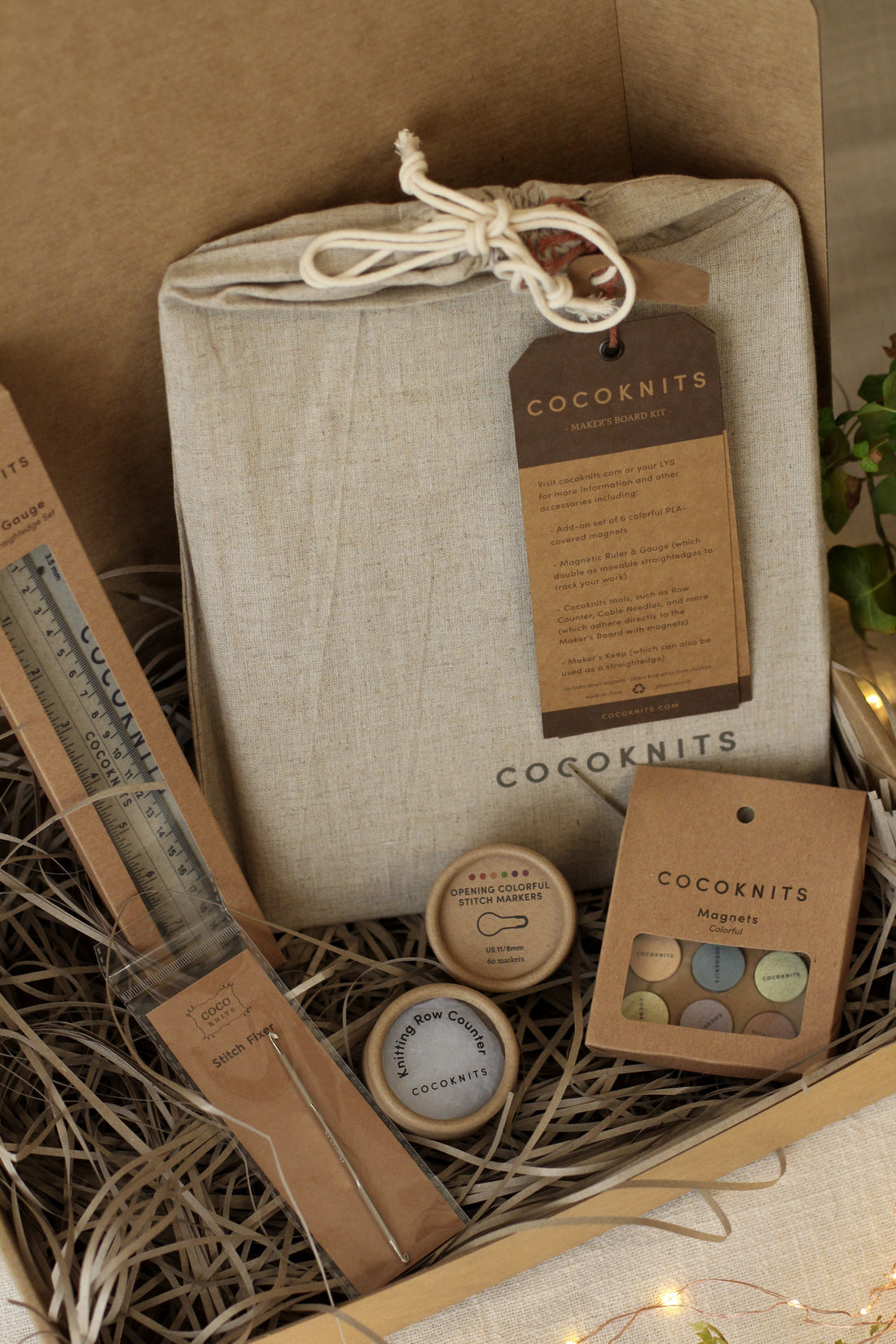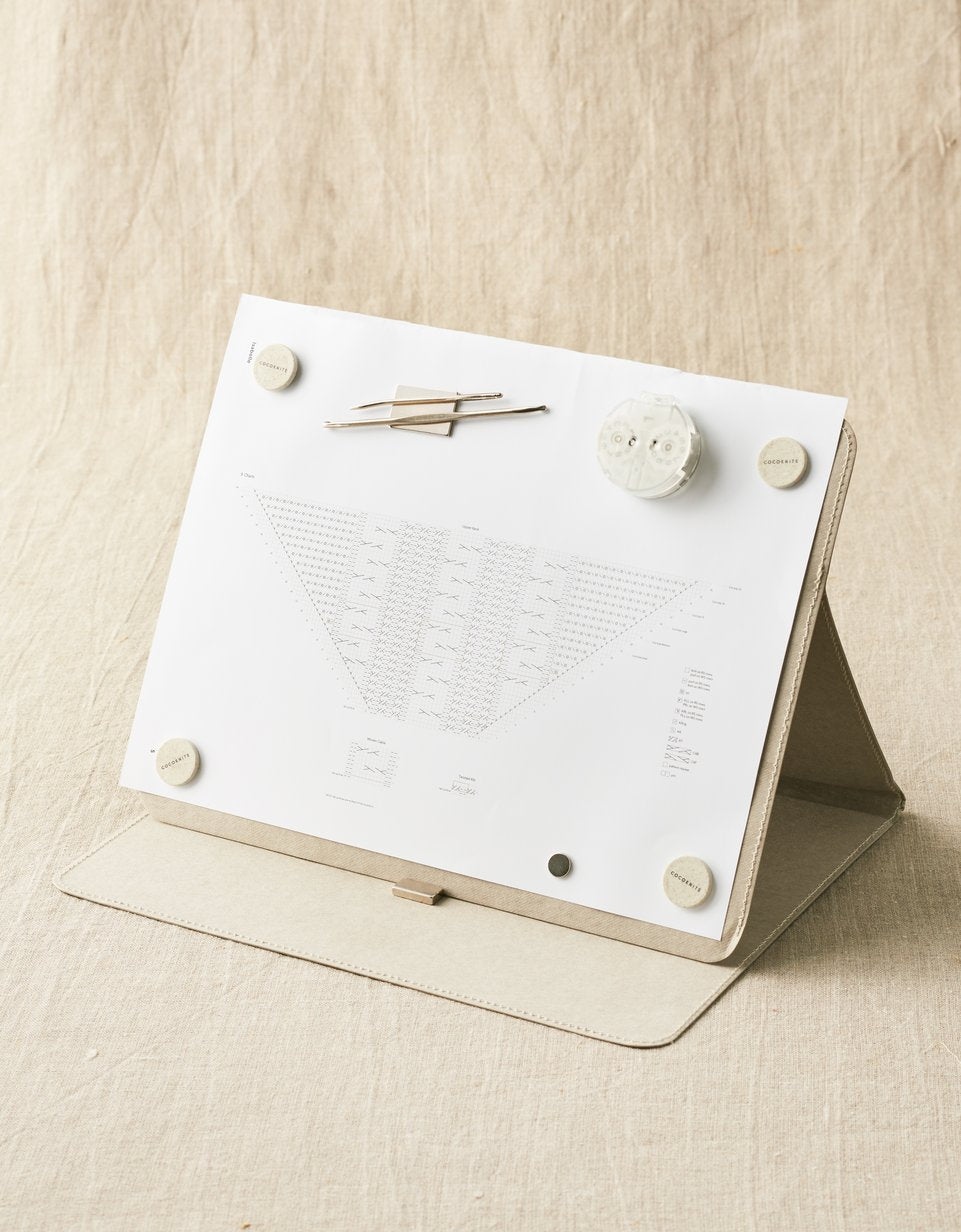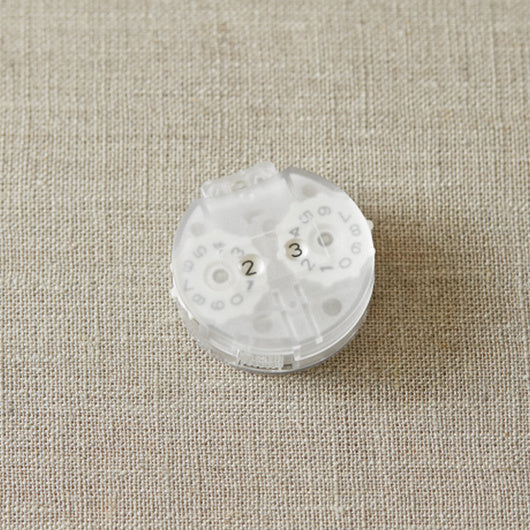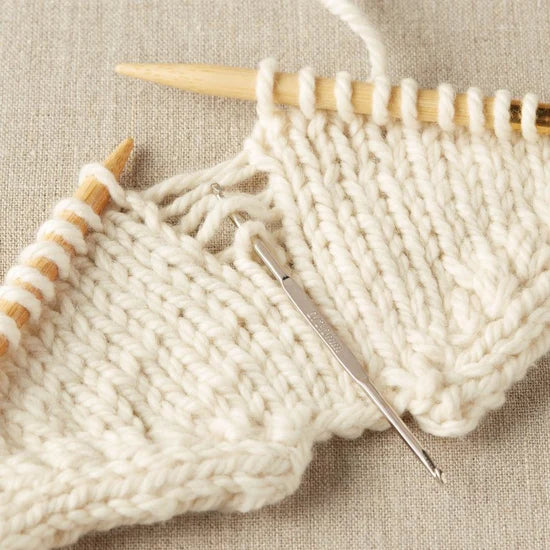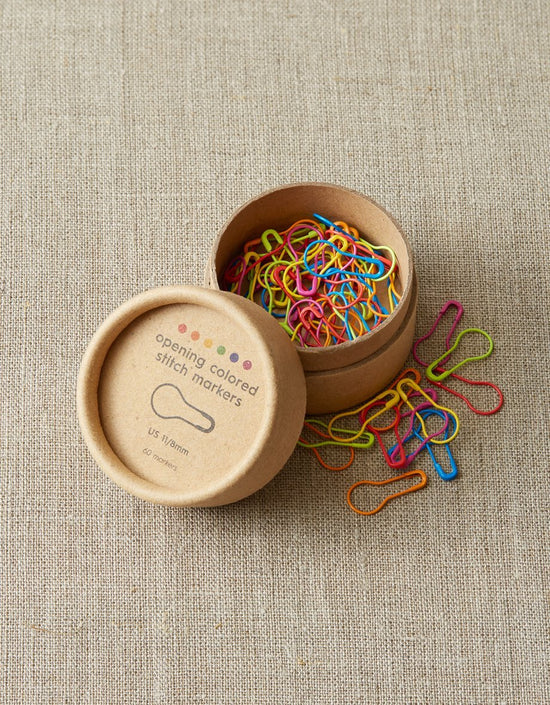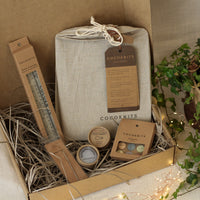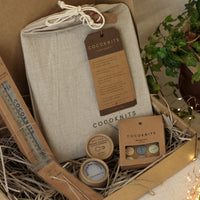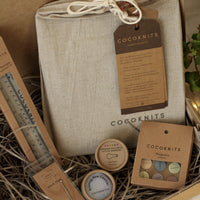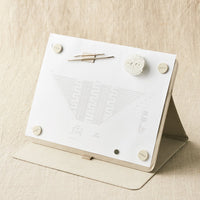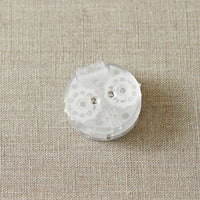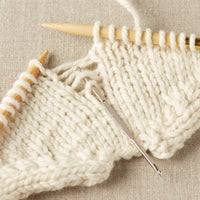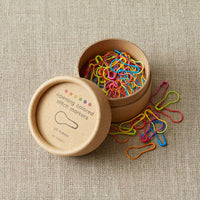 Cocoknits Deluxe Gift Set
Our Gift Sets are ready for instant gift-giving. Boxed in a Kraft Gift Box and decorated with festive wrapping. Inside, everything is beautifully presented in a nest of Kraft shredded paper, providing protection in the post and adding to the overall hamper-like feel.
The Cocoknits Deluxe Gift Set is packed with beautiful tools for knitters and crocheters. No matter the skill level or project preference, this set is sure to delight. Including the most popular Cocoknits tools - the Maker's Board and accessories, Magnetic Row Counter, Stitch Fixer and Stitch Markers.
Cocoknits:
- Maker's Board
Initially, the Maker's Board was designed by Cocoknits to make following charts easier. From there, the Maker's Board evolved to hold little tools, recipes and more. This is one accessory that can do a lot!

- Row Counter
This lockable row counter is quick and easy to click, keeping track of your rows without slowing you down. The magnetic back makes it pair perfectly with the Maker's Board

- Colourful Magnets
A set of 6 additional magnets to use with the Maker's Board, in pastel shades

- Ruler & Gauge Set
Both rulers are magnetised, allowing them to stick to the Maker's Board for easy use. They also double as a tool to help keep track of your knitting charts or which row you're up to - slide the ruler along on your Maker's Board as you work.

- Stitch Fixer

- Coloured Opening Stitch Markers (set of 60)

Beautifully boxed and ready to gift.
About Say! Little Hen Yarns
Sustainability & Ethos
With sustainability in mind, all of the cotton yarns in our shop are either certified organic with GOTS or certified with Better Cotton Initiative (BCI), and we also stock locally grown and/or produced wool and alpaca yarns. The softness of yarns is paramount to us, and you'll find each yarn we stock is very soft. 
Find Out More