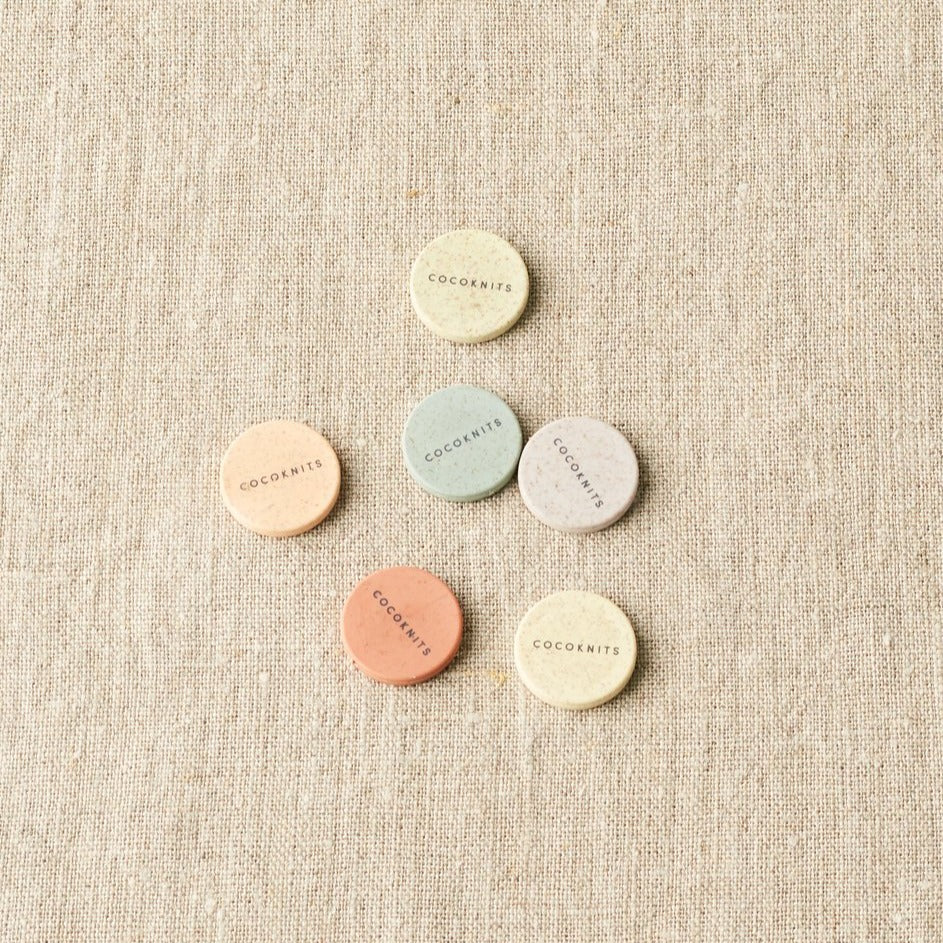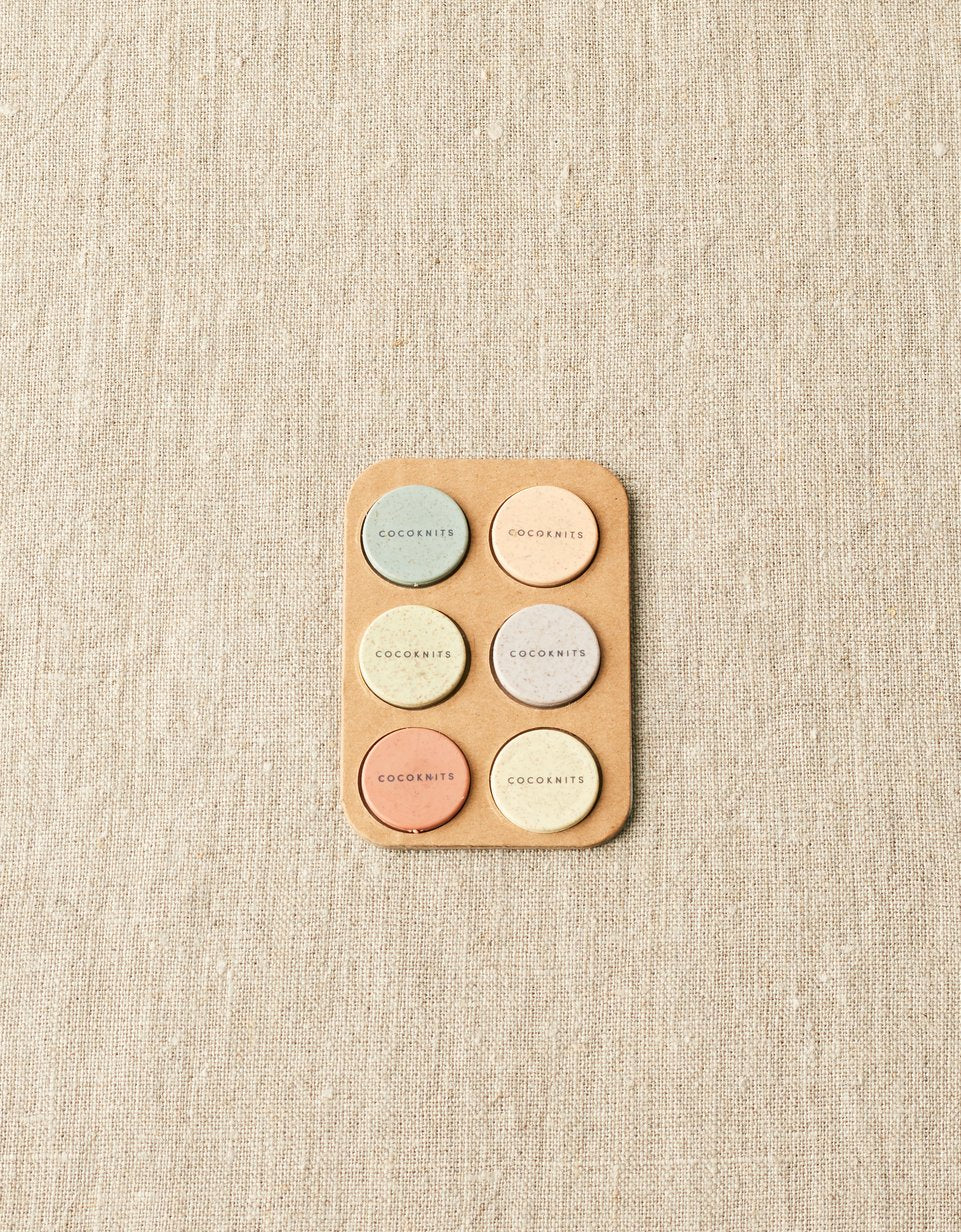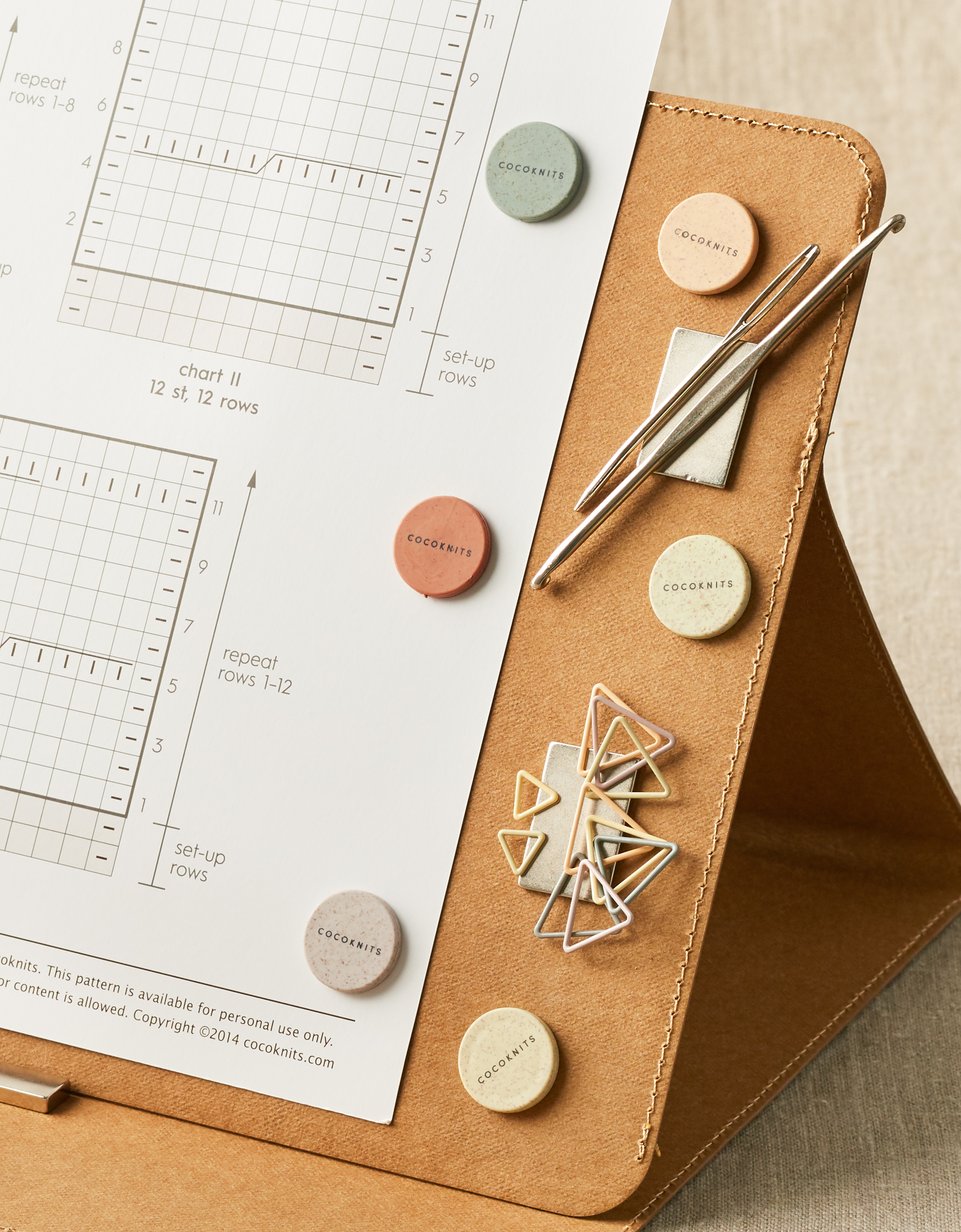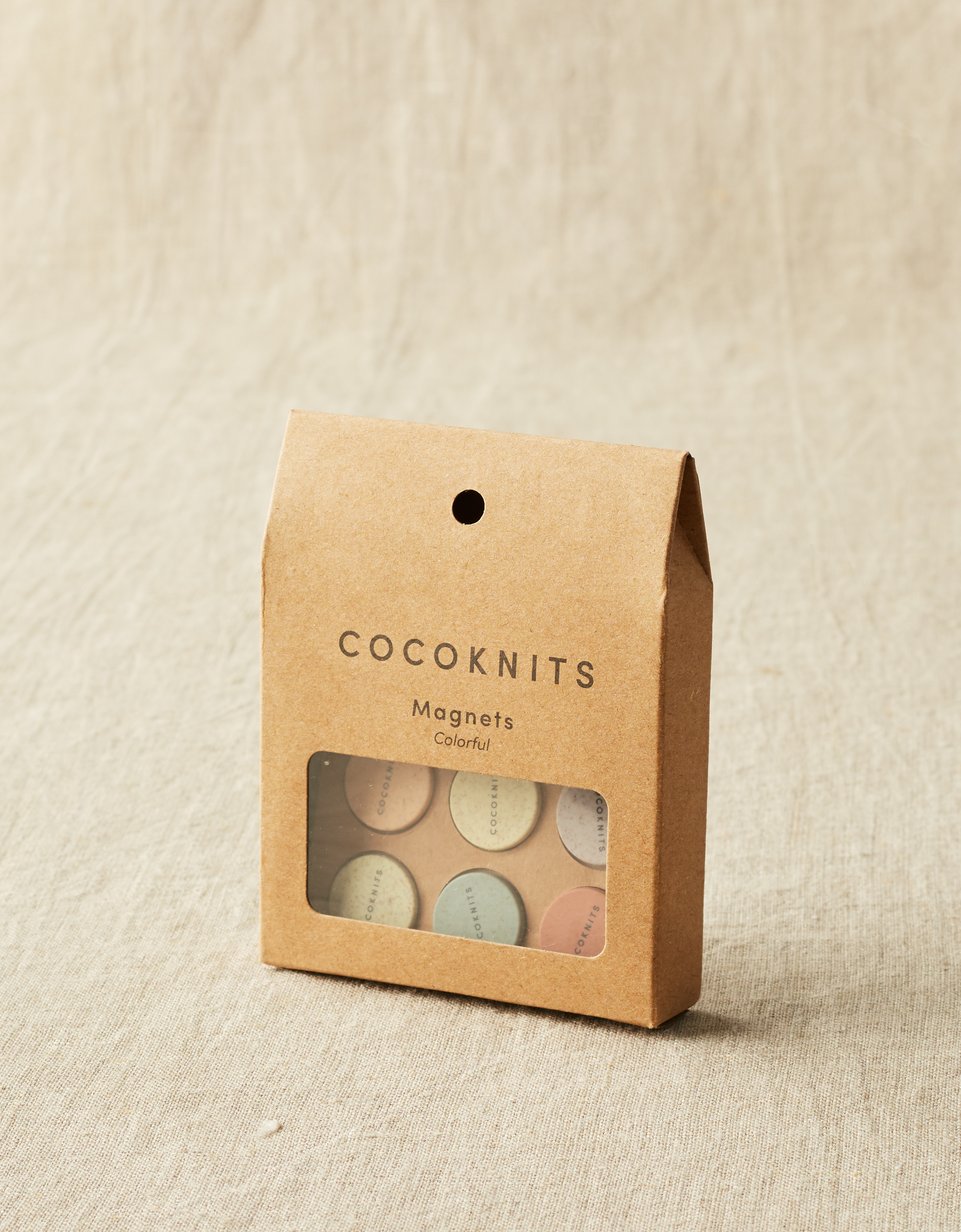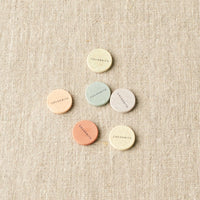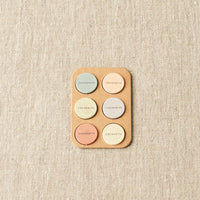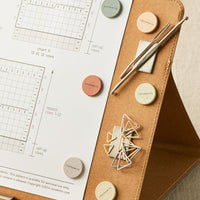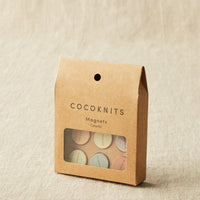 Cocoknits Colourful Magnets
Designed to be used with the Maker's Board, this set of colourful magnets are made from PLA (a fermented plant fibre that is completely biodegradable) and very strong magnets, strong enough that both the front and back will work.
It includes 6 discs with embedded magnets that can hold patterns, charts, or recipes on the Maker's Board, or use them for artwork and notes on the fridge or a metal message board!  The PLA is formed around the magnets, no toxic glue was used to secure them and they won't come out!
*Other tools shown are available separately. 
About Say! Little Hen Yarns
Sustainability & Ethos
With sustainability in mind, all of the cotton yarns in our shop are either certified organic with GOTS or certified with Better Cotton Initiative (BCI), and we also stock locally grown and/or produced wool and alpaca yarns. The softness of yarns is paramount to us, and you'll find each yarn we stock is very soft. 
Find Out More