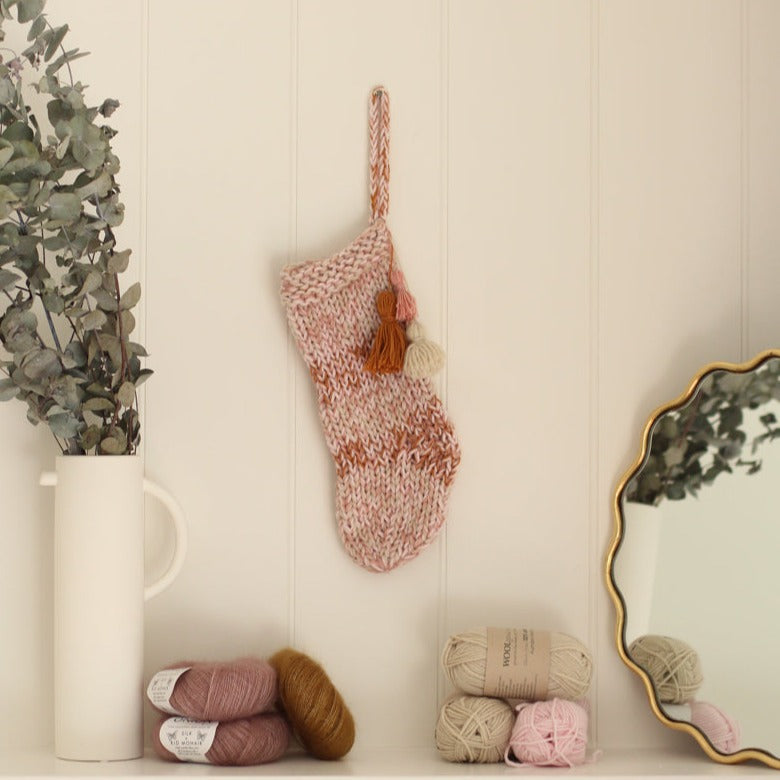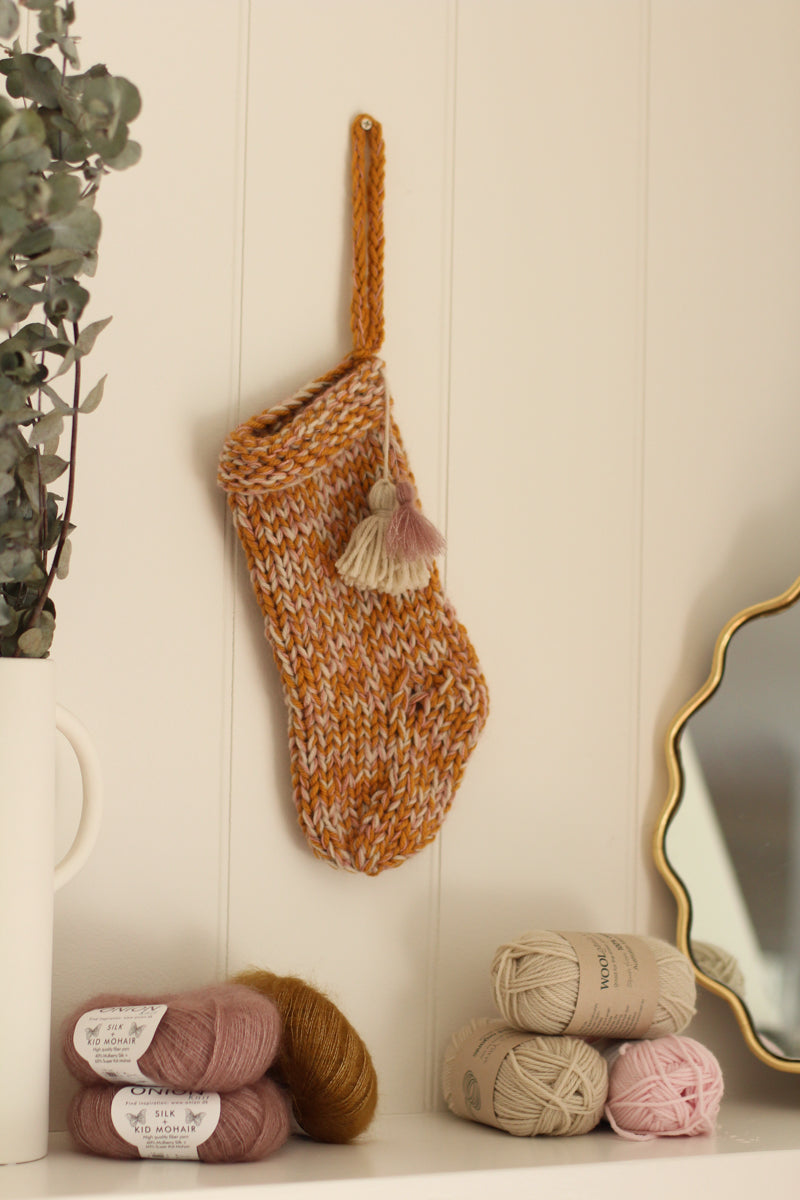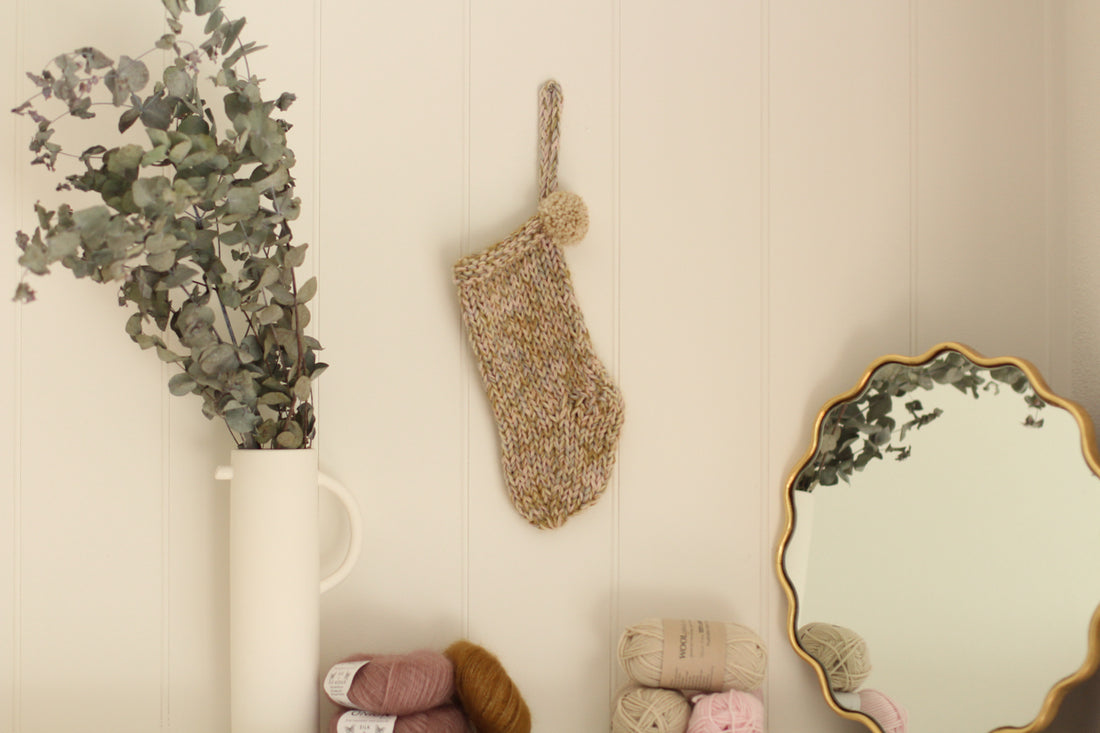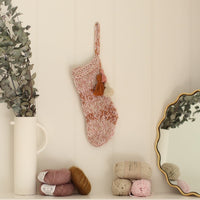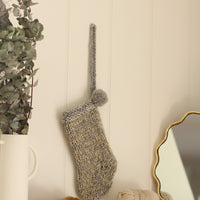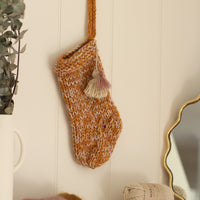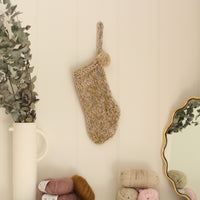 Hedgehog's Christmas Stocking Knitting Kit
Knit a chunky Christmas stocking just like the ones in the original design!
This complete knitting kit provides the pattern & all of the materials you need to knit Hedgehog's Christmas Stocking in your chosen colourway.
Allow your creativity to take charge as you create these chunky Christmas stockings. Gather your yarns together and enjoy seeing how the textures and colours unfold as you knit them together.
These stockings are quick to create, holding multiple yarns together at once and using large needles. Finished off with pompoms or tassels, these stockings make a beautiful decoration whilst also being large enough to hold treasures for Christmas morning.
- Hedgehog's Christmas Stocking Pattern Booklet
- 200g of yarn to knit the individual stocking pictured (choose your colourway before adding to cart)
- An additional 25g ball of mohair in the w/ Mohair option

You'll need to provide your own pair of 10mm knitting needles.
Easy. The stockings are knitted flat in one piece and seamed up one side.
The side adds structure and helps the stockings hold their shape.
About Say! Little Hen Yarns
Sustainability & Ethos
With sustainability in mind, all of the cotton yarns in our shop are either certified organic with GOTS or certified with Better Cotton Initiative (BCI), and we also stock locally grown and/or produced wool and alpaca yarns. The softness of yarns is paramount to us, and you'll find each yarn we stock is very soft. 
Find Out More