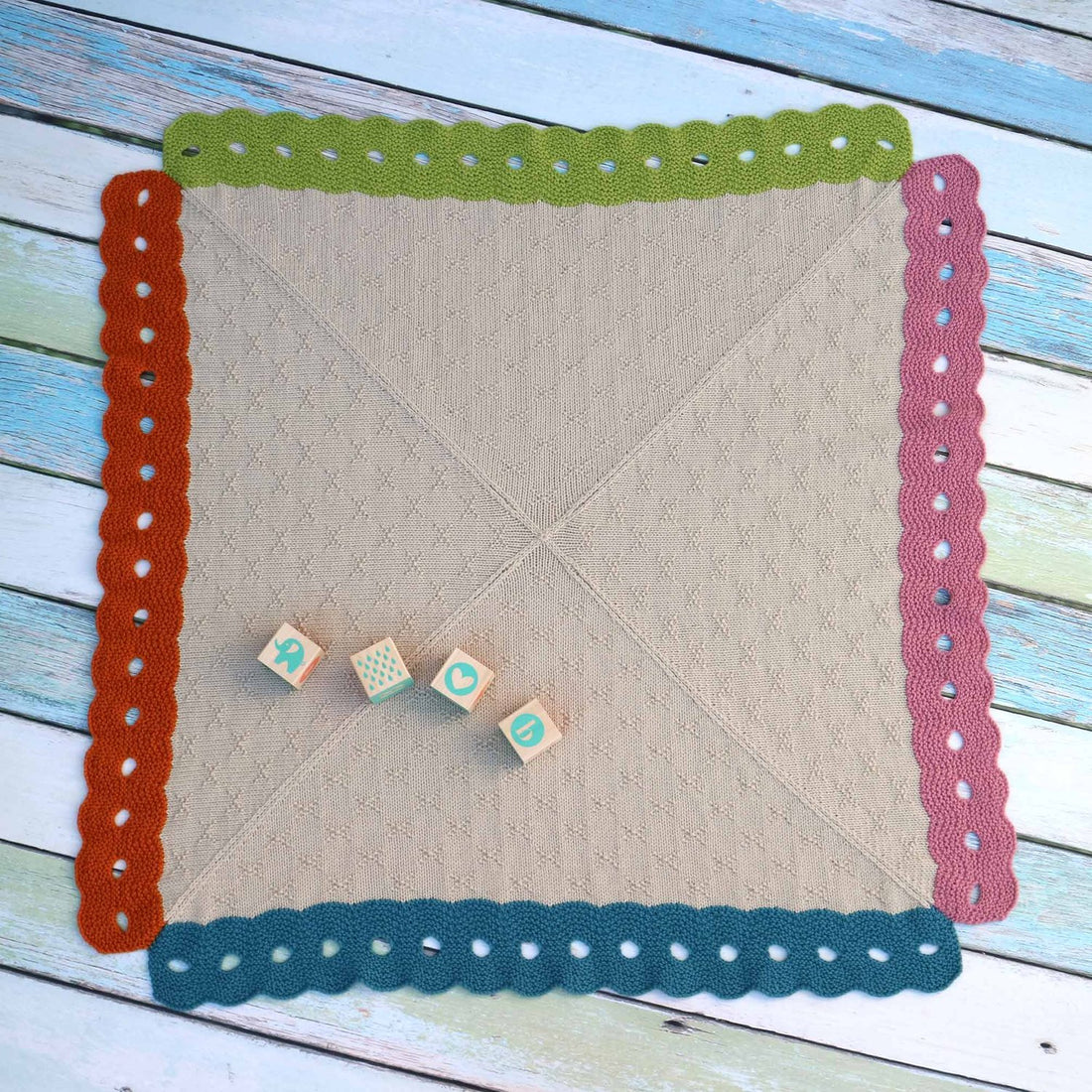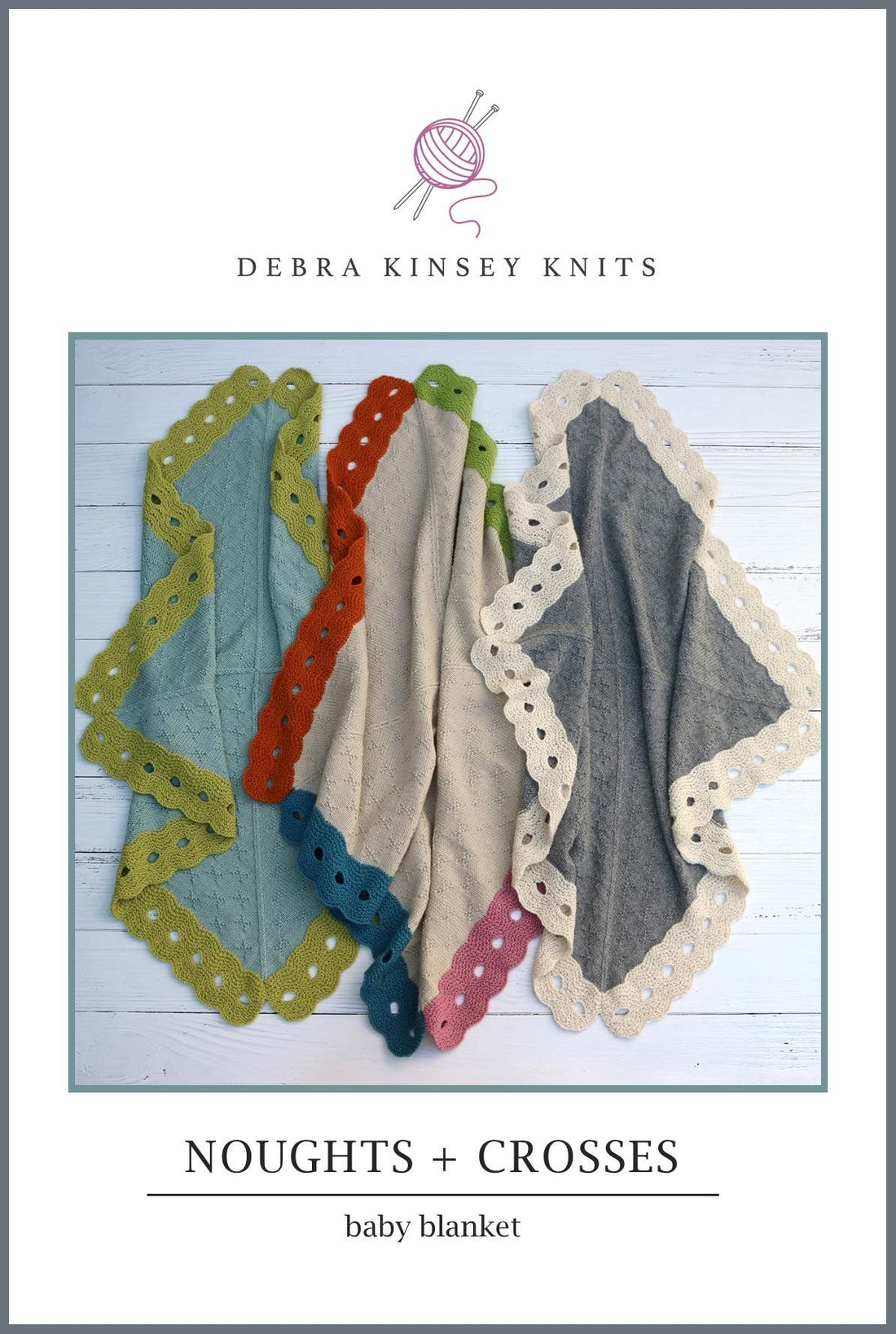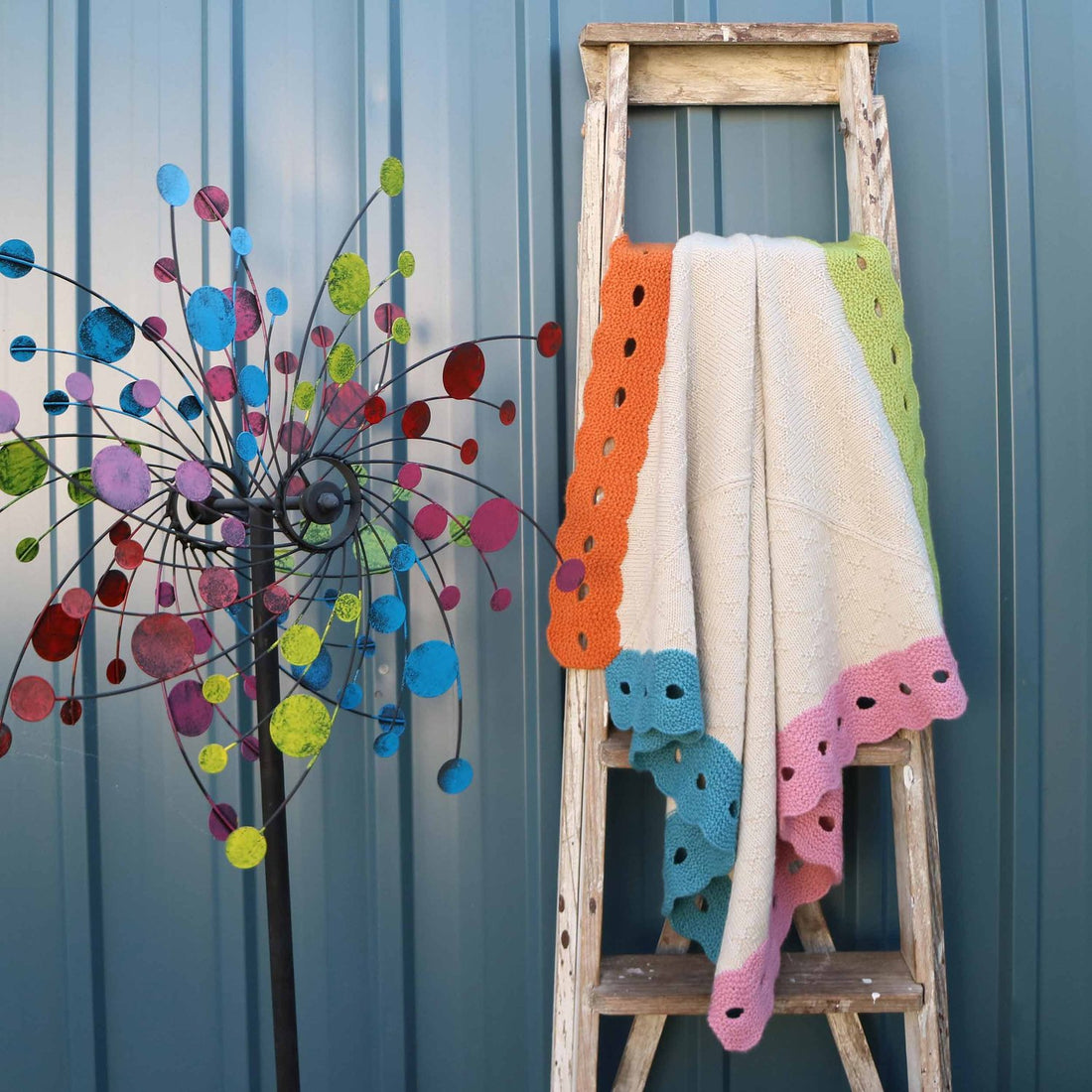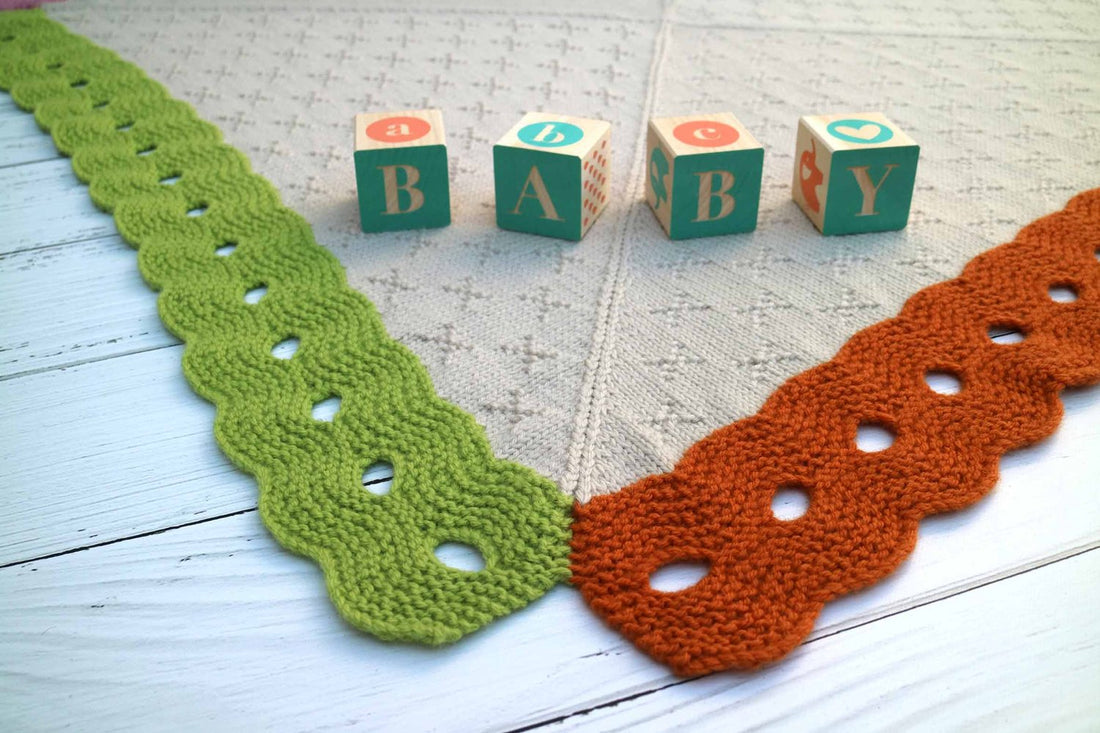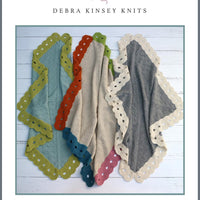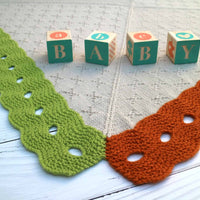 Noughts & Crosses Baby Blanket by Debra Kinsey | Printed Pattern
A beautiful knitted baby blanket pattern from Australian designer Debra Kinsey.
The pattern comes beautifully presented on A4 card. With clear instructions and a fun design, this knit is sure to fly off your needles!
Designed to use WOOLganic Merino 8ply, a wonderful organic yarn for a soft baby blanket.
The Noughts and Crosses Blanket requires intermediate knitting skills.


This blanket is a rewarding and eye-catching knit and is a perfect gift for that special baby.

It is designed with the knitter in mind, with great attention to small details and simple and tidy finishing.

Four separate wedges, beginning with the outer contrasting edging, are worked backwards and forwards in rows. The sides of the wedges are joined using mattress stitch, then the centre is completed over six rounds.

The edging of 'noughts' is a modified feather and fan stitch pattern with stitches cast off and cast on to create large holes. The textured pattern of simple crosses is worked into the shaping sequence and is easily memorised. The fashioned decreasing worked along the sides creates an easy sewing edge, perfect for mattress stitch.

The blanket can be worked in two or five colours: with the contrast edging in a single colour or each side edging in a different colour.

Knitted using 4mm needles.
About Say! Little Hen Yarns
Sustainability & Ethos
With sustainability in mind, all of the cotton yarns in our shop are either certified organic with GOTS or certified with Better Cotton Initiative (BCI), and we also stock locally grown and/or produced wool and alpaca yarns. The softness of yarns is paramount to us, and you'll find each yarn we stock is very soft. 
Find Out More