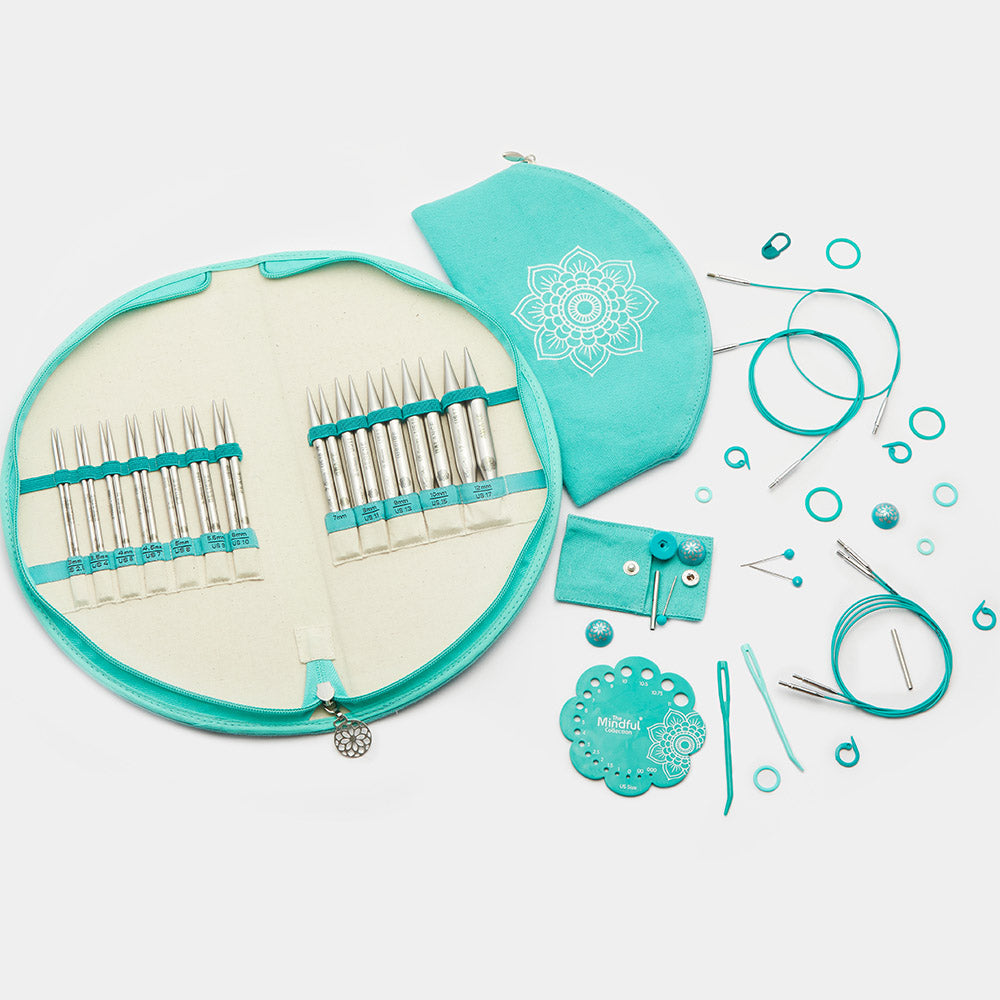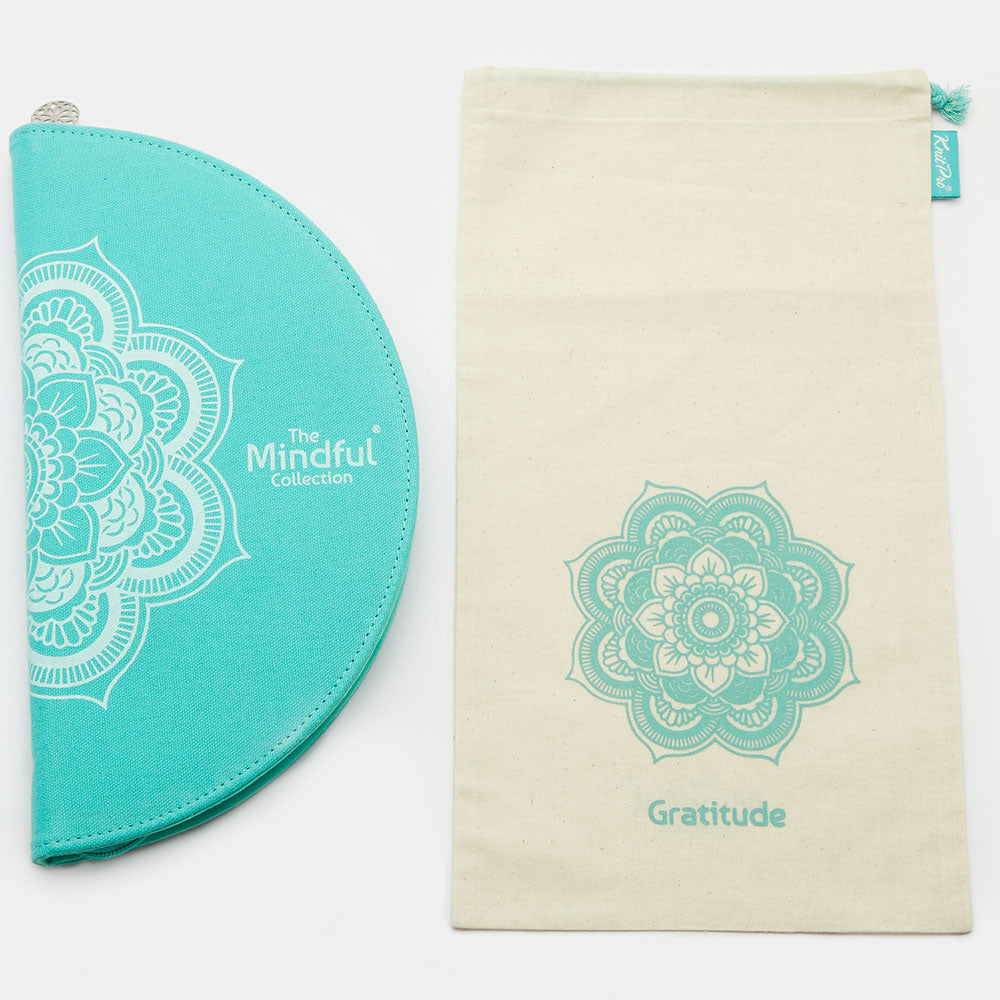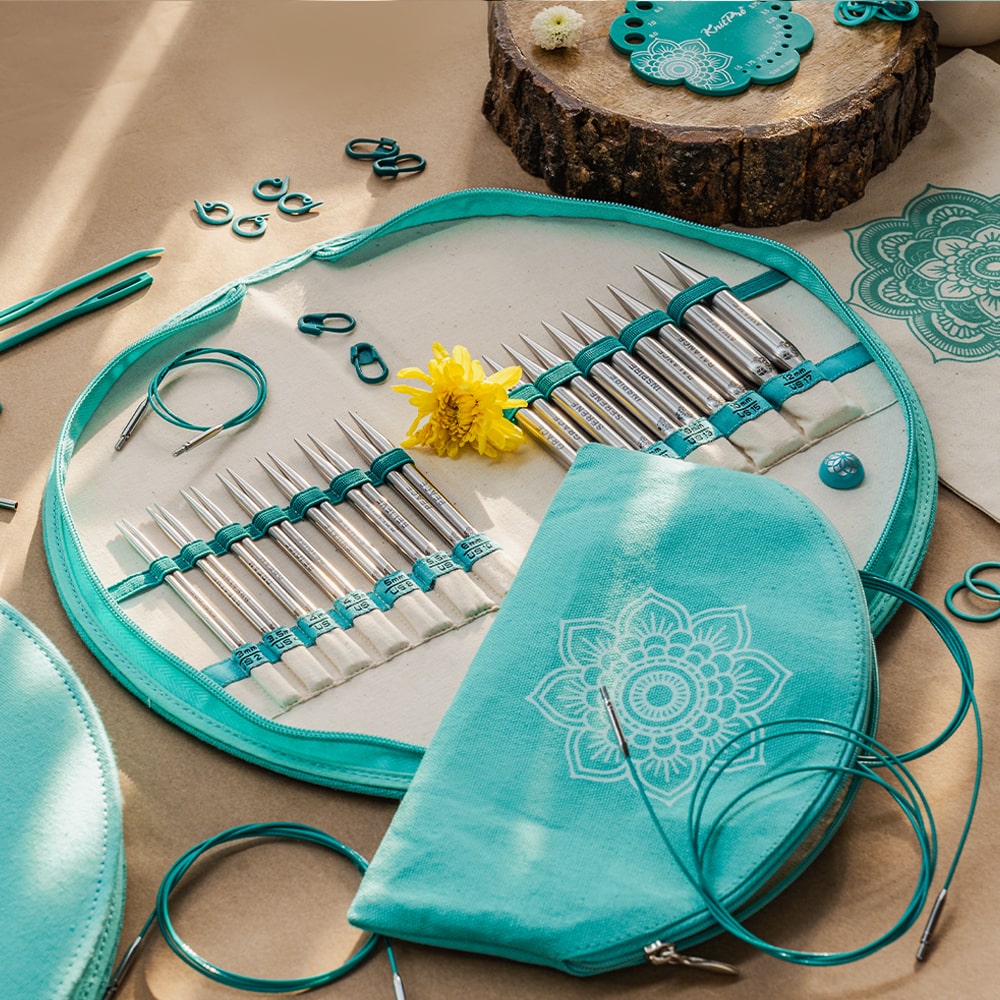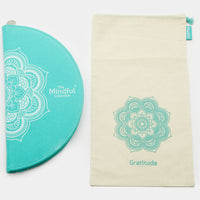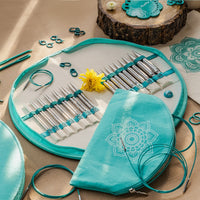 Mindful Collection Interchangeable Set | Gratitude Set of 12
This set comes beautifully packaged in a fabric case, encased in a drawstring bag (no plastic packaging!)
The Mindful Collection is defined by Gratitude and includes 12 sizes of interchangeable needles. The premium stainless steel needle tips are packed in a circular fabric case with a floral design, using the theme colours of the collection.
The set offers 4 cables, in swivel mechanism with lifeline holes & an unparalleled selection of knitting accessories that are packed in a detachable multi-purpose pouch. Each needle compartment is labelled with size so storing or finding the right needle will never be a chore again.
KnitPro produces a range of high-quality needles that are durable and above all a delight to use. 
SIZES
12 sizes included: 3mm, 3.50mm, 4mm, 4.50mm, 5mm, 5.50mm, 6mm, 7mm, 8mm, 9mm, 10mm & 12mm
(US Sizing 2.5, 4, 6, 7, 8, 9, 10, 10.75, 11, 13, 15, 17)

SWIVEL CABLES (360 DEGREE ROTATIONAL): 60cm, 80cm x 2 & 100cm

ACCESSORIES:
1 Needle Gauge
1 pair of Cable Connectors
2 Darning Needles
4 Cable Keys
6 End Caps
10 Locking Stitch Markers
10 Split Stitch Markers
30 Round Stitch Markers

All beautifully packaged in a fabric case with floral motif and a drawstring pouch - for plastic-free packaging!
About Say! Little Hen Yarns
Sustainability & Ethos
With sustainability in mind, all of the cotton yarns in our shop are either certified organic with GOTS or certified with Better Cotton Initiative (BCI), and we also stock locally grown and/or produced wool and alpaca yarns. The softness of yarns is paramount to us, and you'll find each yarn we stock is very soft. 
Find Out More