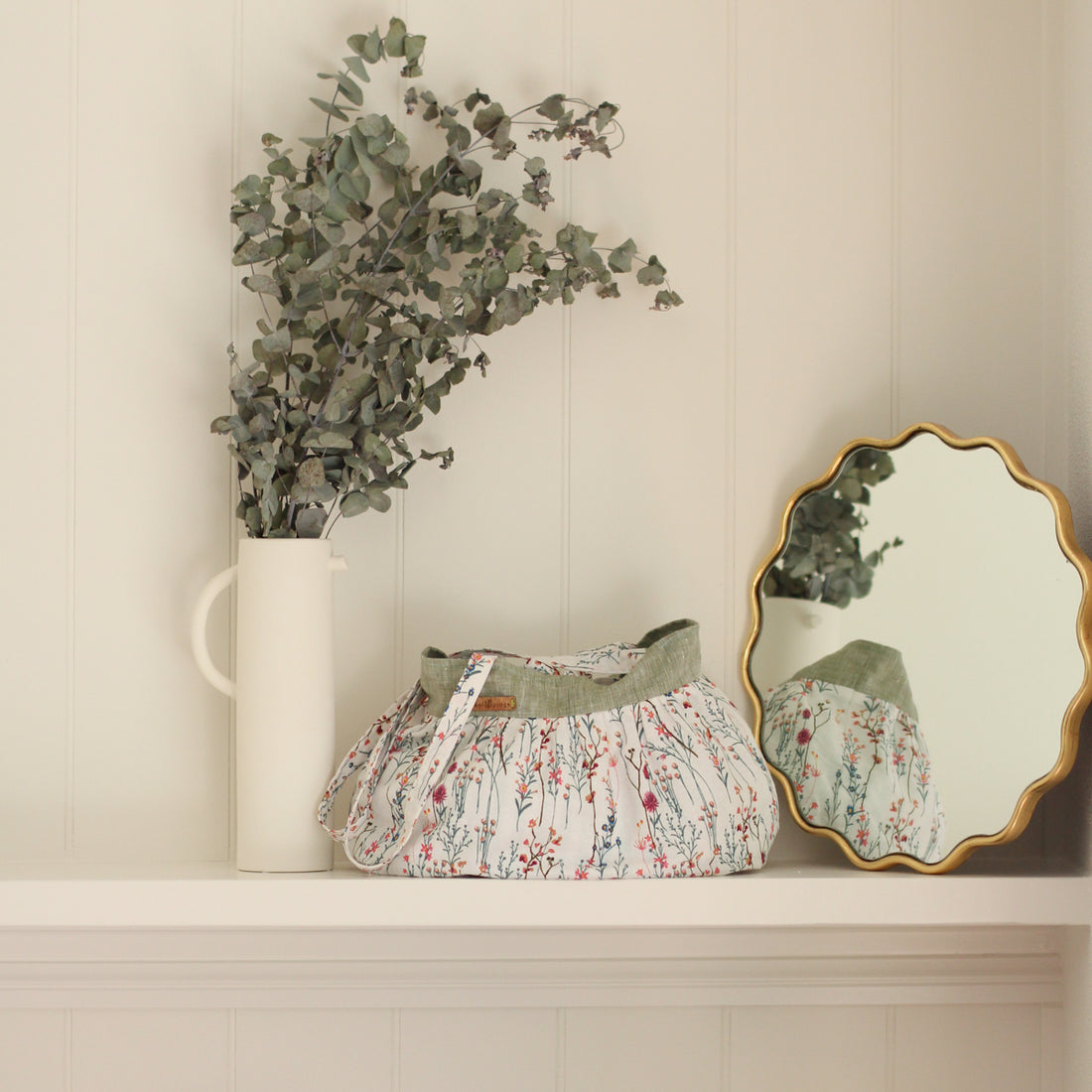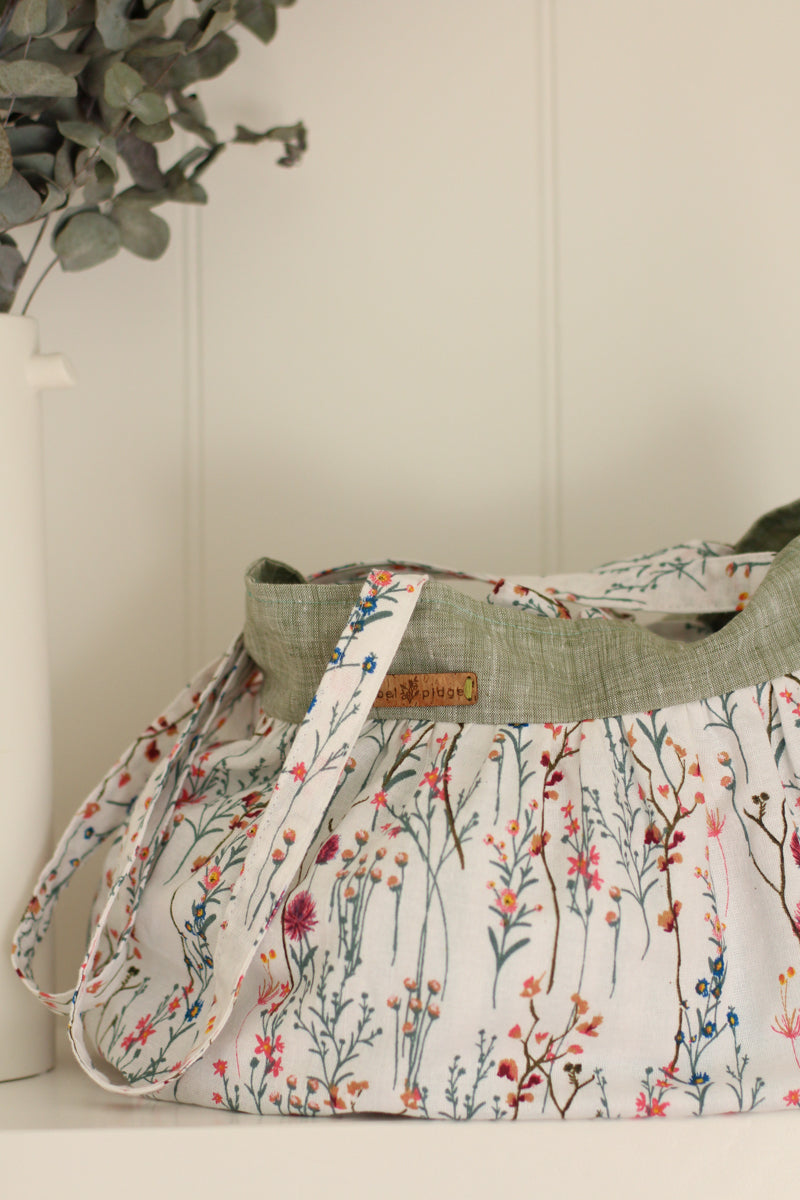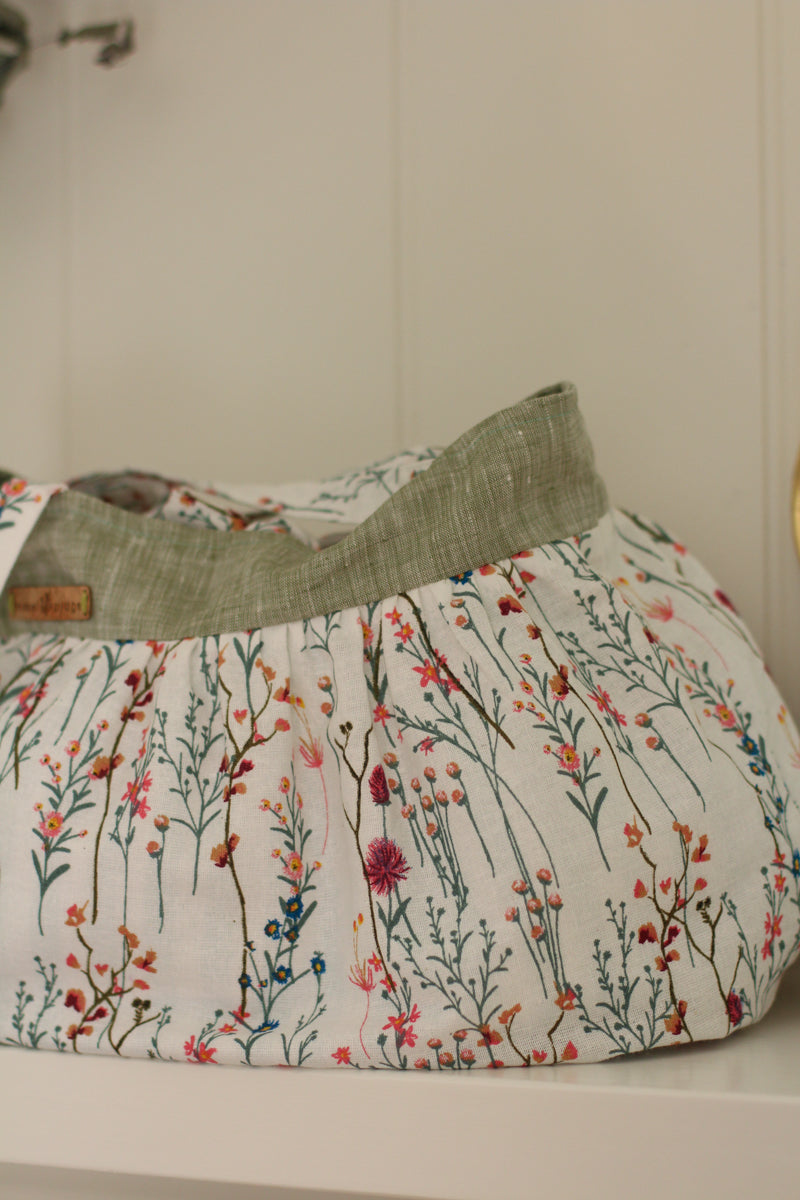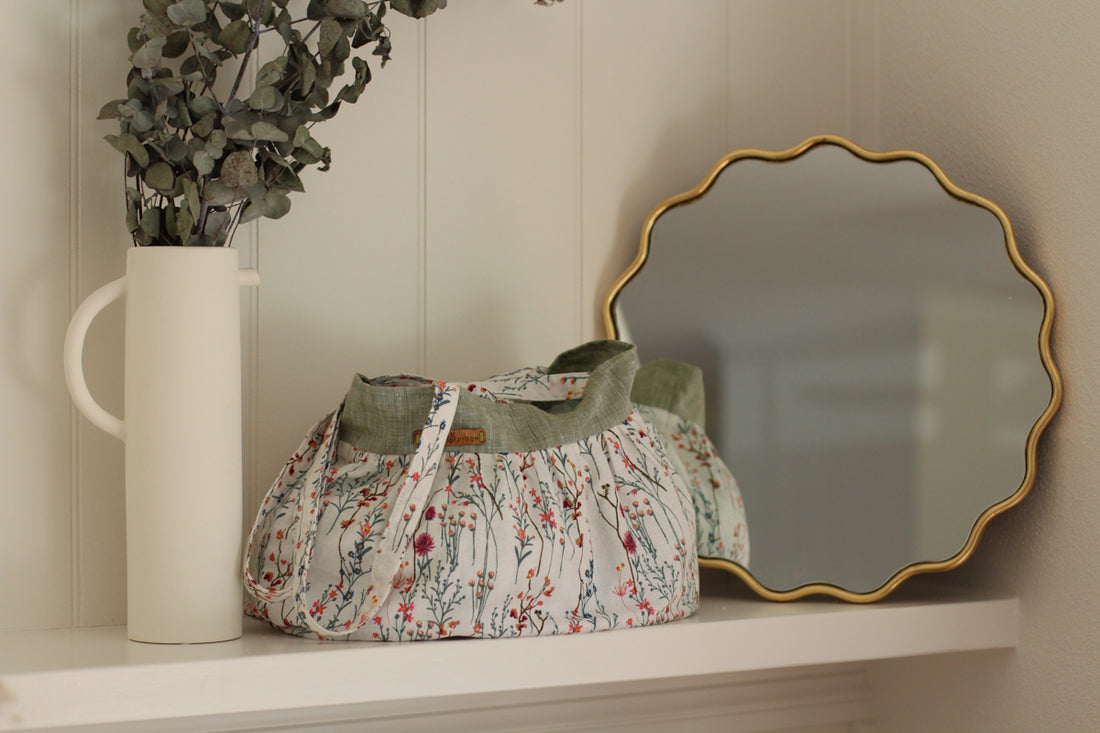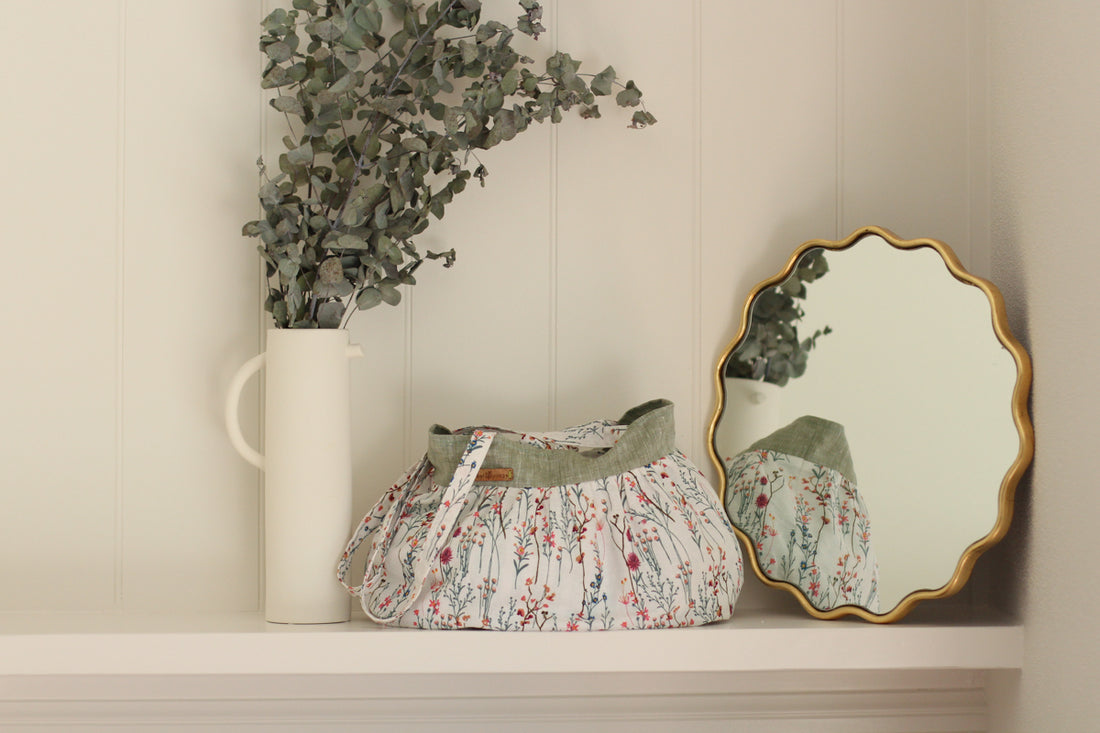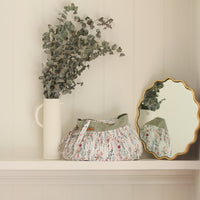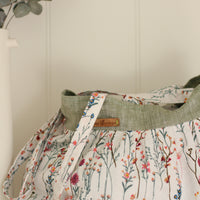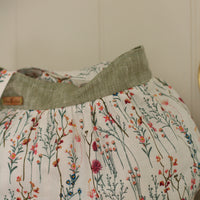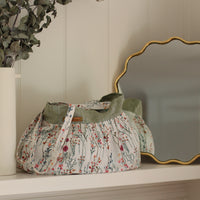 Sage Summer Garden | Large Project Bag
With enough room to store larger projects along with your tools, pattern and other paraphernalia this is the perfect bag for taking your knitting projects on the go.

The lightness of this bag means it doesn't weigh down your shoulder even when full. I often pack my knitting into this bag along with my purse, phone and other things for a day out and about. The stylish design makes it the perfect project bag come handbag.
Designed & handmade ethically in Australia. 


The Sage Summer Garden Bag features a beautiful floral print, set off beautifully by the textured sage green trim & straps and floral straps.
The bag closes with two ties.

This bag fits a variety of project sizes - from socks right up to garments and large shawls. This bag is also roomy enough to accommodate straight knitting needles without the ends poking out.

The straps measure approx. 31cm from the top of the bag to your shoulder. The bag is approx. 29cm deep from the top to base.
About Say! Little Hen Yarns
Sustainability & Ethos
With sustainability in mind, all of the cotton yarns in our shop are either certified organic with GOTS or certified with Better Cotton Initiative (BCI), and we also stock locally grown and/or produced wool and alpaca yarns. The softness of yarns is paramount to us, and you'll find each yarn we stock is very soft. 
Find Out More