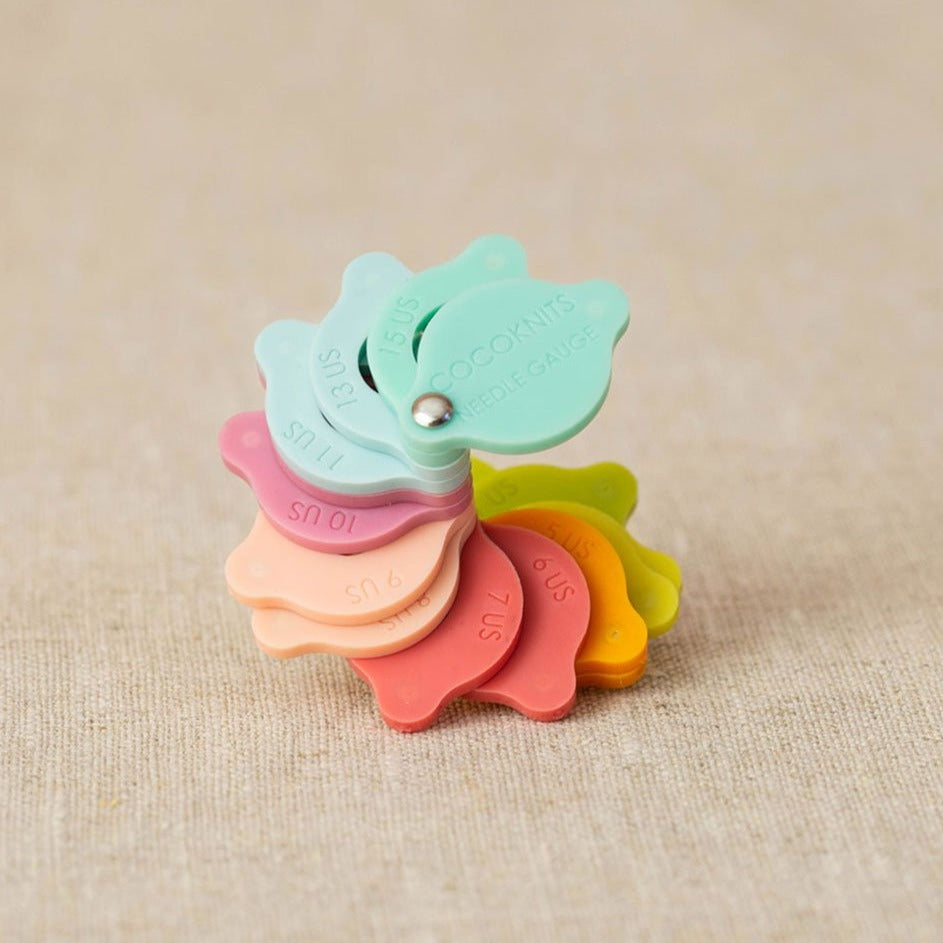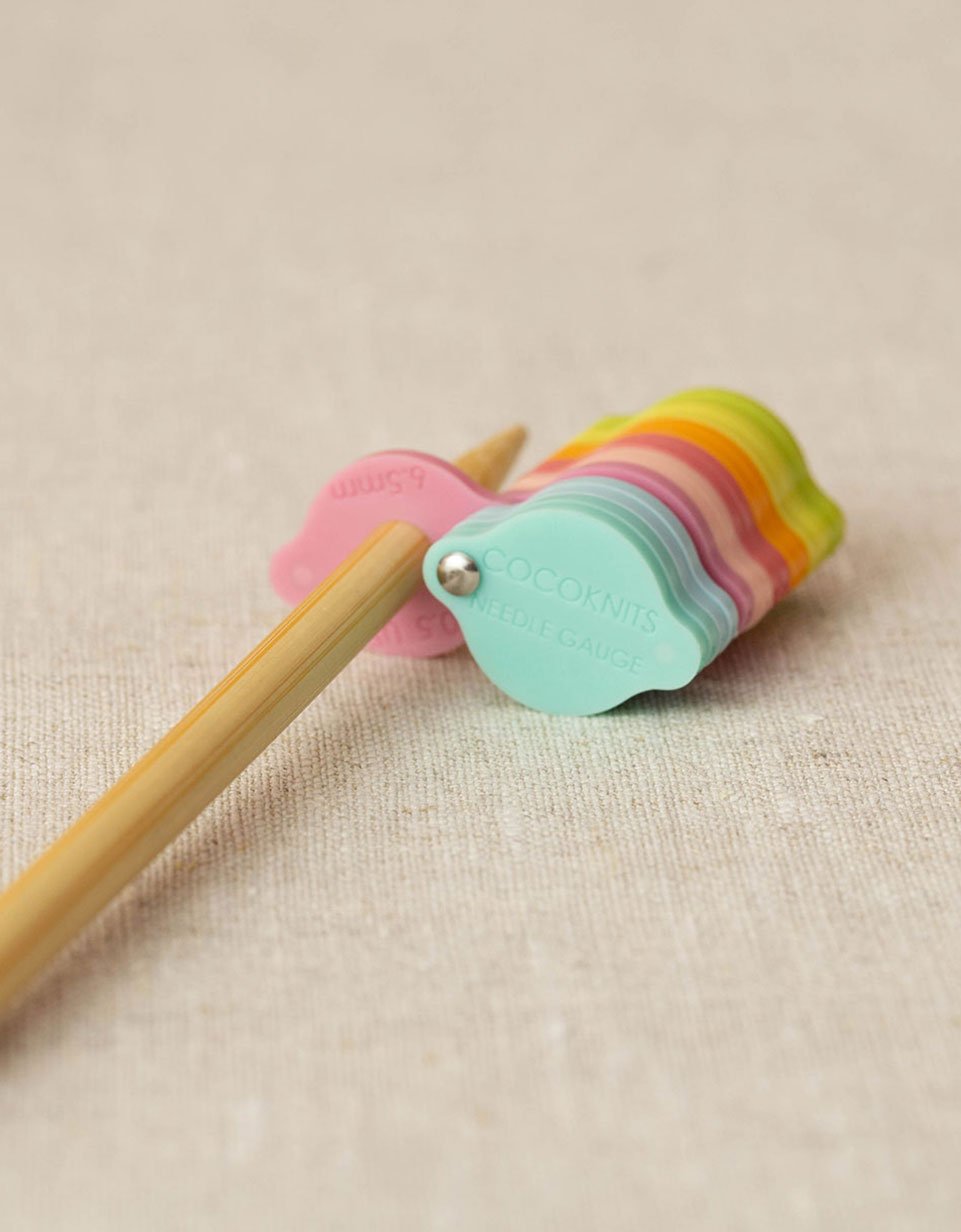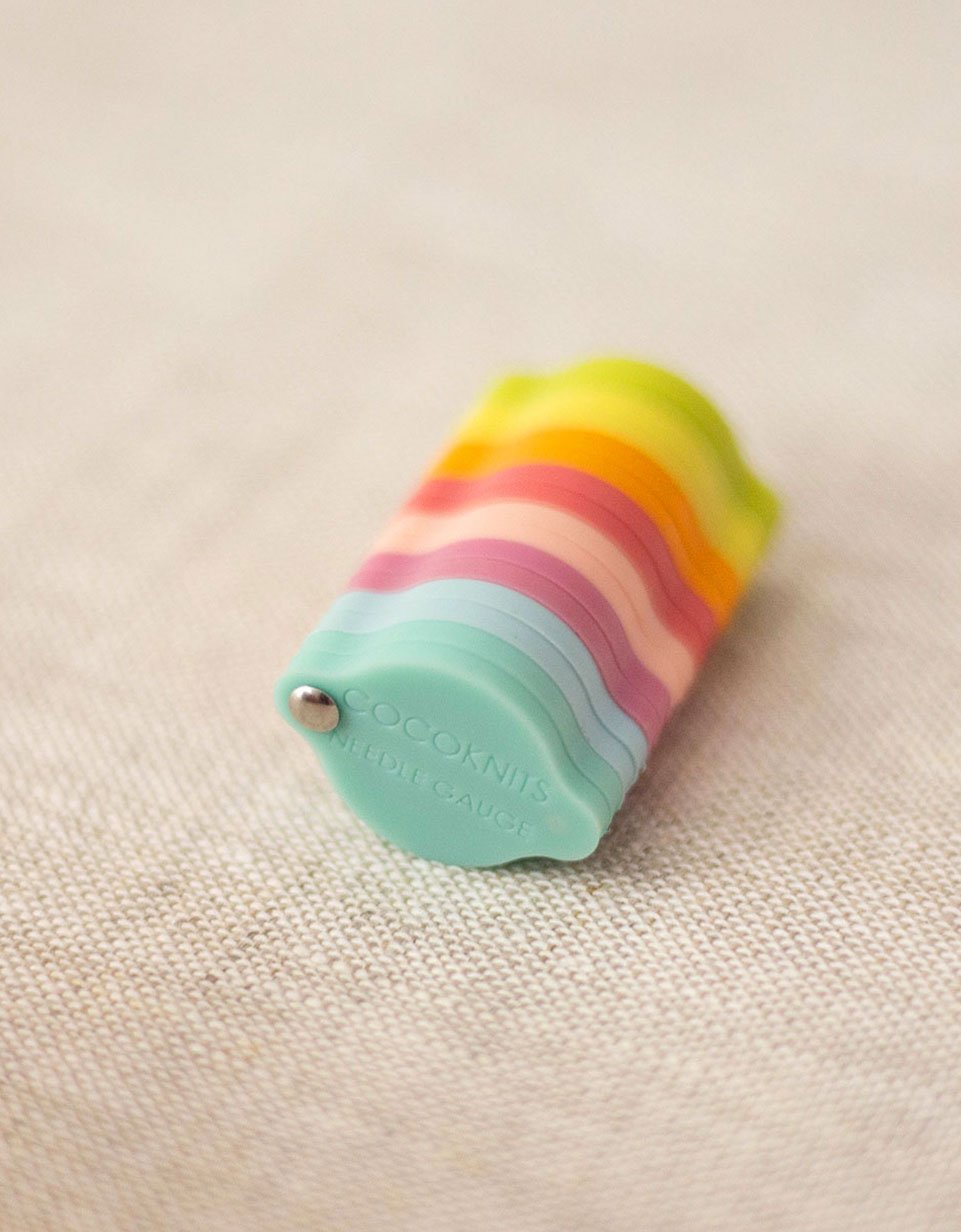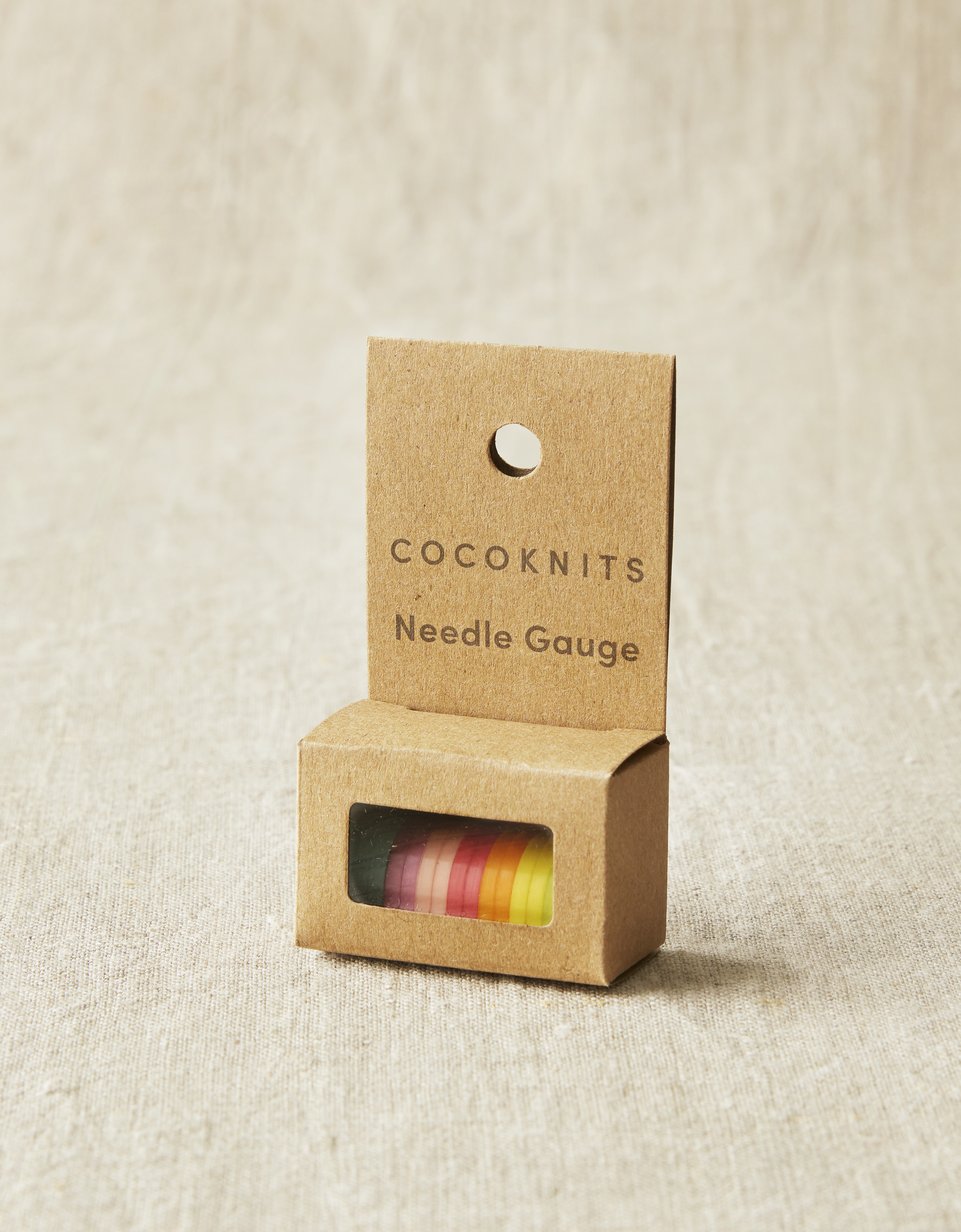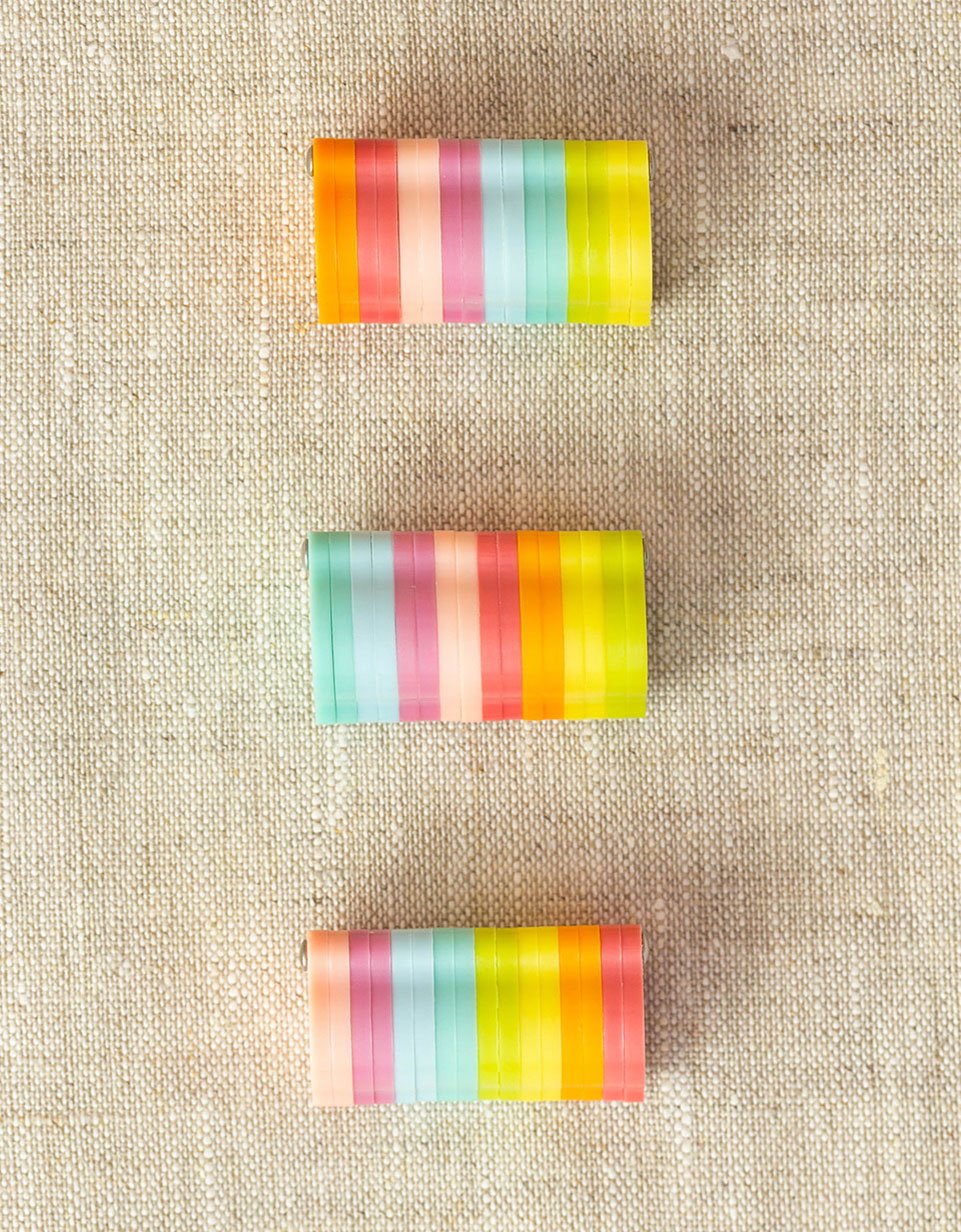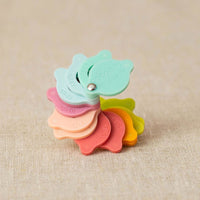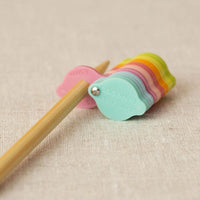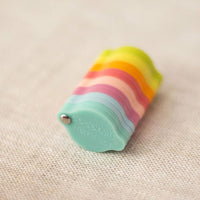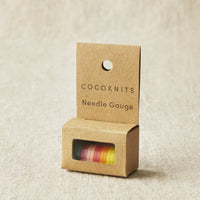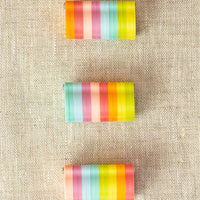 This handy little needle gauge is the perfect size for on-the-go knitting. Its compact size makes it easy to tuck into your handbag or project bag.
The clever swivel design includes tiny magnets so that the discs easily swivel out and then click back into place. This needle gauge is plastic-free - made from plant fibre!
Measures needles from 2 - 10mm and includes both US and mm sizes.
Gauge clicks into place with tiny magnets embedded on the underside of each disc

The discs are made from 100% fibre waste called polylactic acid, which is made from fermented plant starch such as corn, beets or sugar cane. It is 100% biodegradable and contains no plastic.

The discs are arranged in ROYGBV - the beginning disc colour is random. It varies for each Needle Gauge and cannot be chosen when ordered. Please visit your LYS to see the variety and pick your favourite.
About Say! Little Hen Yarns
Sustainability & Ethos
With sustainability in mind, all of the cotton yarns in our shop are either certified organic with GOTS or certified with Better Cotton Initiative (BCI), and we also stock locally grown and/or produced wool and alpaca yarns. The softness of yarns is paramount to us, and you'll find each yarn we stock is very soft. 
Find Out More